Three Superintendent Candidates Introduced to Community
The search for a new superintendent is in its final stages after the resignation of former District 115 and 67 superintendent Michael V. Simeck. 
The school boards held a Superintendent Search: Meet the Candidates Tuesday night, which allowed the final three candidates to answer questions posed by local members of the Lake Forest, Lake Bluff, and Knollwood communities.
The event took place in a series of sections in which the three candidates—Dr. Thomas C. Lind, Dr. Suzanne Johnson, and Dr. Matthew Montgomery—were each given an individual platform. They introduced themselves, provided their opening statements, and participated in a Q&A session led by LFHS students and members of the community. In a lighthearted twist, the session concluded with a lightning round of questions posed by Deerpath Middle School student council members before the candidates made their closing statements.
Many of the questions posed focused on how to establish solid relationships between the school boards and local committees, how to move  forward post-covid, and how to address the social and emotional concerns of the students as a result of the pandemic.
Final deliberations and interviews were planned for this week. The hope is to have a new superintendent hired before the end of the school year. In the meantime, the board hired Constance Collins to serve as an interim superintendent.
Dr. Thomas C. Lind
Dr. Lind is currently the dual superintendent of Richmond-Burton Community High School District 156 and Nippersink School District 2. which is located near the Wisconsin border.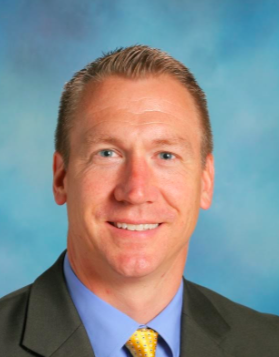 Lind described that his strategies to help ease the transition of power would be based upon making sure that he met with each group and was accessible as an administrator to both local groups and students, aptly stating, "It's important to listen and lead."
Lind emphasized that his main focuses as an educator and administrator have been on social and emotional support for students and maintaining a balance within the school administration.
"We give opportunities throughout our school for parent feedback so we know from our parents what's working and what's not working," he said. "For our students, we always try to recognize both in and out of school what we consider to be above and beyond. If one group isn't being taken care of or perceives it, then the whole system falls apart so there's a process to deal with that."
During the lightning round, Dr. Lind said that his favorite Disney character is Shrek. Growing up, he wanted to be a police officer like his father, and his favorite candy is gummy bears.
Dr. Suzanne Johnson
Dr. Johnson is currently the deputy superintendent of instruction at Elgin Area School District U46 and has been an educator for 26 years.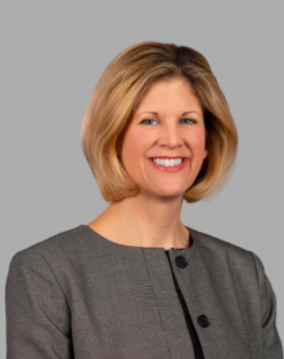 Dr. Johnson expressed that her priorities as a superintendent would be based upon forming strong relationships between leading parties of the district and getting to know the student body. She would also place an emphasis on utilizing community data to form strong decisions and forming safe, heterogeneous classroom environments for students.
In her closing statement, she said, "I want to highlight what you can expect from me. I will put students first and students will be a priority. You can expect I will also focus on building relationships. I will provide access, I will be accessible and I will be available at events, community outings and schools, and doing, I believe I will be able to provide great clarity and communication strategies."
Dr. Johnson's favorite movie is the Wizard of Oz, her ideal super power would be to see the future, and she has always wanted to see Hawaii.
Dr. Matthew Montgomery
Dr. Montgomery is the current superintendent of Revere Local School district in northeastern Ohio and is the only out of state candidate.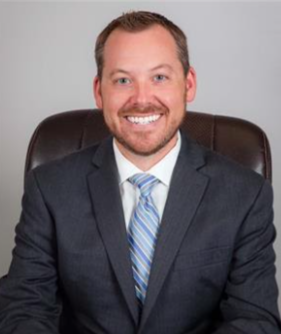 Dr. Montgomery emphasized the importance of not only meeting the needs of the general community and student body, but also understanding the needs of individual households and students. Montgomery also expressed the value in maintaining an equilibrium between the two districts, saying, "Balance is something that is not easily achieved and it has to be carefully constructed as such. The superintendent plays one role of many, everyone has a part to play, and my job in the first year is to get to know the key players."
As the superintendent, Montgomery would make academic, social, and emotional recovery for students post-covid a priority using categories he described as, "recovery, refresh, and reset." This would allow for an assessment of where students are currently academically and the opportunity to recover knowledge that may have been lost due to factors from online learning.
In closing, Montgomery said, "This is my life's work. This is my passion, this is what makes me feel most alive. It would be an honor to serve your community and I am humbled to be at this level."
Dr. Montgomery said that his favorite comfort food was pizza, his dream vacation location was Bora Bora, and his biggest pet peeve is noisy eaters.
About the Writer
Sarah Mack, Staff Writer
Sarah Mack is a junior at Lake Forest High School and enjoys writing about Student Life and Culture. Outside of school, you can probably find her practicing...