#OneYearLaterIHave
One year after schools and business shutdown for COVID-19, high school journalists across the country are participating in the #OneYearLaterIHave challenge. We asked students and staff  to reflect on the last year. What have you lost or missed out on this year? Is there anything you've gained or a way that you've grown? What did you discover, learn or try that you might not have otherwise?
"Lockdowns majorly affected our ability to play live and develop our original songs and new covers. However, many of our new original songs were inspired by frustration with quarantine and the systems that didn't realize they were killing the music industry for up and coming bands that rely on touring. These songs include "Nonentity," "#15," and "Spoonfed."  Casey Hippel on his band F.L.A.M.E.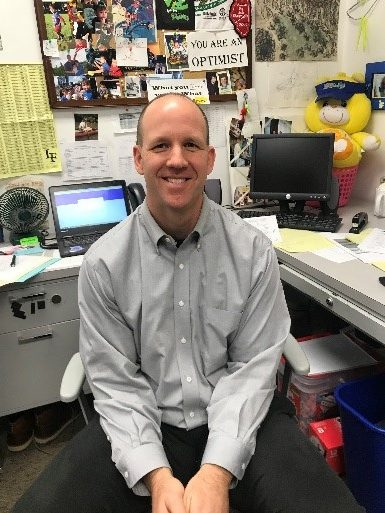 "I've lost incredible moments of connection. Thousands of small experiences that I never got to have, smiles and tears I did not get to share, mostly I think concretely of the hugs I did not get to give and get at graduation. I really hope we have it this year. I've gained about 30 lbs. I have gotten a ton more sleep, on average 90 minutes more per night. But, I think the biggest thing I've gained is time with my own kids, that has been priceless." Dan Maigler
"I've discovered a lot about myself and my learning habits. Since school has become a lot more independent, I have a better idea on how to improve when it comes to self-teaching and organizing my time." Charlotte Patel, freshman
"I feel like I've missed a lot of freshman year and the high school experience. Not being able to attend full time school has taken a lot of the fun and entertaining parts of high school away. I definitely think I've grown more independent over this year, not being at school as much as normal has forced me to be more self sufficient. I've learned how to make the best of any situation. During quarantine, I had to use zoom calls and independent forms of practice to get better at basketball and field hockey." Katherine Malloy, freshman
"I gained homework somehow…[as well as] time to binge watch TV shows." Bobby Vedra, junior
"I've missed out on a lot of senior year traditions at LFHS. As well, I've missed hanging out with my friends more and doing normal things. However, I've become more resilient and appreciated my normal life more in this past year. Even more, during the last year, I got more into running.. With the free time I've had, I also returned to childhood passions such as friendship bracelets and nature walks." Finola Summerville, senior
"The past year has been hard for all of us, but you can either view it as a step back from everyday life or a step forward to becoming who you are as a person." Madelyn Liebelt, junior
"
Kindness is truly golden."
— Mr. Mergl
"Yes, of course, I've grown a lot…I feel like this year has made me more independent so I'm more prepared for when I go off to college myself." Mary Clayton, senior
"Definitely sports. I think covid has really taken a lot from sports and you don't get the full experience from them. I also think clubs, for example in CROYA you don't really get the full experience and the full social aspect. I definitely think I've missed out on making friends because of social distancing which makes it a lot harder to socialize." Alexandra Mower, freshman
"This year I feel like I've lost my idea of what 'normal' high school is supposed to look like. I've basically had one semester of high school pre-covid, so I've felt like I'm missing out on high school and the experiences that make it great. But it's definitely forced me to build closer friendships with the girls I met last year, which I am so grateful for." Nora Peters, sophomore
"I have gained a new appreciation for quiet space – and how important it is to make room for yourself sometimes.  That said, though, I have also been able to see my family handle this with an amazing amount of grace and empathy – it makes me proud." Mr. Ferges, English teacher
"This year I've stepped up and done a lot more stuff around the house like cooking, and have had time to do more exercise like biking. I learned to cook omelettes, so I've been doing that a lot." Harry Jenrow, junior
"I discovered that with persistence, self patience and creativity, we will find ways to make the unknown possible." Mr. Werner
"I felt the biggest loss socially this past year because I was confined to my inner circle and missed having school friends…I also learned a lot about self discipline with online school and I feel like I really grew my independence which is really important especially looking forward to college next year!" Daisy Connery, senior
"This time has really reminded me how important it is to value time with your family. However, I really miss seeing all of my friends everyday and the shared sense of community that I shortly experienced as a freshman before the pandemic." Julian Olenick, sophomore
"I tried a lot of at home activities that I normally wouldn't have the time to try. I made a blanket, did tons of puzzles, and some other arts crafts – but I discovered I have no artistic abilities at all." Lainey O'Neil, sophomore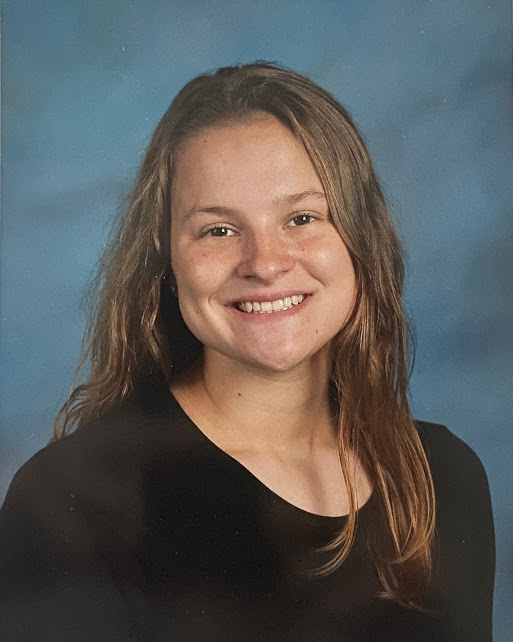 "Throughout quarantine, I learned how to skateboard and knit! I had plenty of time to learn in April, so my friends and I each bought a board. We were able to skate together and it became one of our favorite activities during the summer. I learned how to knit during winter break and I've been going at it ever since! I started a blanket back in December and I'm planning on finishing it by graduation!" Tegan Heswall, senior 
"I discovered getting sucked into a boring schedule, feeling like everyday was a boring repeat of the previous: wake up, school, work, eat, sleep. So I learned to change it up here and there and sprinkle in a change in environment, diet, or even just how I woke up in the morning. And I learned that not every day has to be a good day." Patrick Williams, senior
"I started focusing more on my overall health more than ever, getting super into meditating, fitness, art, and how I overall perceive life. The pandemic has taught me how to make the best of any situation, and how to shine light even in the darkest lows!" Elsa Goldsberry, senior
"I miss attending plays at LFHS, I looked forward to attending each one as they were really entertaining and I loved watching my friends on stage. I've learned how to adjust to different challenges that come my way such as managing my time better so that I have time to complete my homework and do activities that I enjoy. I learned how important it is to appreciate the small things around you." Madeleine Kapsalis, junior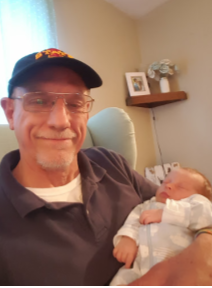 "Kindness is truly golden. The idea that you have no idea how someone else experiences what is going on in their lives at the moment really hit home throughout this year for me. While I've been far more politically active, and I've been pulled into angry arguments over politics, I've also come to truly appreciate the struggles people have with the pandemic. It's really reopened my eyes to personal struggles and how they affect people. I'm working harder than ever to be kind. I'm far from perfect but getting better." Mr. Mergl
 I have always looked forward to having senior privileges, like leaving for lunch, or going to football games. Even though I feel like I've missed out on a lot as a senior, I've definitely become more optimistic and appreciative this year. Looking back and seeing how life used to be really puts things in perspective." Evie Frentzas, senior
I have missed being able to see my extended family in person as often as I did before covid, because for safety reasons we had to see each other virtually and I miss seeing them in person. I have gained a sense of how important basketball has been in my life, because I play it year round and I took for granted how much it does for me. Having it taken away for almost a year really made me realize how much I love it. I discovered that I can break an apple in half with my hands during covid because I had a lot of extra time to practice. I don't think I would have been able to do that without the extra time and it is a fun talent to have in my back pocket now!" Rachel Kaus, sophomore
About the Contributor
Ghost, Author
Ghost is a section of The Forest Scout that chooses to publish material anonymously in order to increase the depth of their investigative reporting. Ghost...