Food Account Features: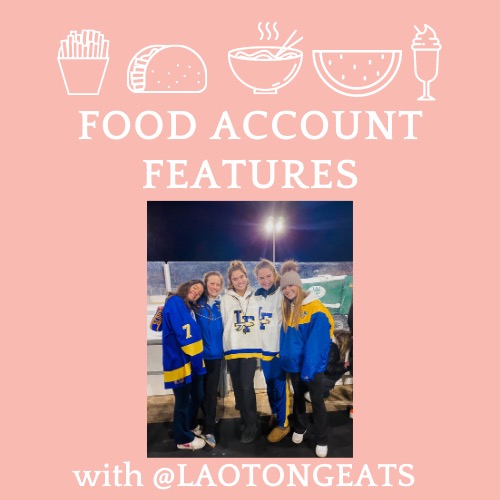 Welcome back to Food Account Features!! This week we will be featuring a food account that never fails to impress, @LAOTONGEATS. Created by seniors Carmel Hickey, Avery Robb, Sophie Gambit, Mimi Feingold, and Mary McKendry, these five friends put the work in when it comes to LAOTONG Eats. Check it out!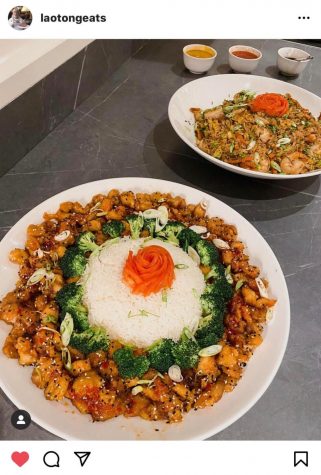 What prompted you to make your food account?
"The boredom of quarantine definitely sparked us to make a food account. We were all spending a lot of time cooking and baking to fill up the extreme amount of free time we had, so we figured it was time we let the world in on our talented food-making-and-eating skills. So, on April 2, 2020, an angel was born, called @LAOTONGEATS." 
What is your favorite meal to post (breakfast, lunch, dinner, snack, dessert… )? 
"Since there are five owners of the account; Carmel Hickey, Sophie Gambit, Mimi Feingold, Avery Robb, and Mary McKendry (although she doesn't really post because her diet consists of Takis and slushies, and her cooking skills stop at microwaved nachos). Overall, I think we all like posting our breakfast drinks like coffee and matcha the most because we all make it differently and find the process so satisfying."
What is your go-to meal/snack?
"I think I can speak for all of us when I say sushi is the most superior food in the land. If we could eat it several times a week, we would. Our favorite local place to go is Sushi Kushi, but Shakou in Libertyville also deserved an honorable mention. Some classics that are always part of our order include spicy tuna rolls, avocado tuna salad, crab rangoon, and the always reliable california deluxe." 
What is your all-time favorite thing you've ever made for this account?
"Vodka sauce is the holy grail on @laotongeats. From Gigi Hadid's recipe, to @grossypelosi's, vodka pasta is consumed more often than we'd like to admit. However, charcuterie boards also deserve to be recognized. The beauty of the board is one thing, but the combo of goat cheese and honey butter on a Carr's cracker is another."  
What are you hoping to add to your fan's experience after they click that follow button?
"Beyond food, we love adding humor and realness to our posts. We love coming up with creative and funny captions for our posts and stories. We also are completely open about our failures so that we are never steering our loyal followers down the wrong path." 
Is there anything else you would like to add or let your fans know about the journey of your food account?
"The magic is in the highlights. Seriously, scroll through those babies and you'll be grateful."