In Outdoor Affair, Scouts Celebrate Senior Night With a Win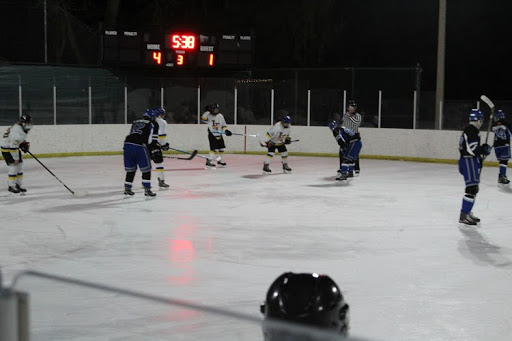 On Thursday night, the Scouts boys hockey team celebrated their seniors the right way: with a win.
Three early goals and a strong showing in net from senior goalie Grant Salanty guided the Scouts impressive 4-1 win over Highland Park on senior night.
The weather was a perfect 33 degrees as the Scouts played outdoors at the Winter Club hockey rink. The boards became more and more cramped while students packed the rink for their first live Scouts Hockey viewing of the year.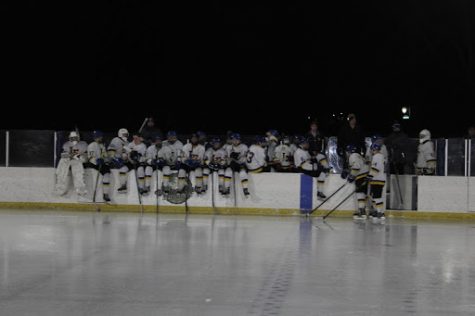 The Scouts seemed to be in control as soon as the puck dropped, with senior Matty Slobodnik netting their first goal with 7:19 left in the first period. Five minutes later, Jack Carrabine added a second goal, putting the Scouts up 2-0 by the end the first period.
It was all Scouts in the first period, as "S-C-O" chants echoed throughout the rink from the Lake Forest faithful.
Bobby Vedra, the birthday boy, netted the team's third goal to start the second period.
Following the goal, the Scouts seemed to slow down, as Highland Park responded with their first goal of the night with five minutes remaining in the second. But it was a glimmer of hope for the downtrodden HP Giants that wouldn't last long.
Just four minutes later, senior Nick Berrentini gave the Scouts their fourth and final goal of the night, seemingly driving the final nail in the coffin for Highland Park going into the third period.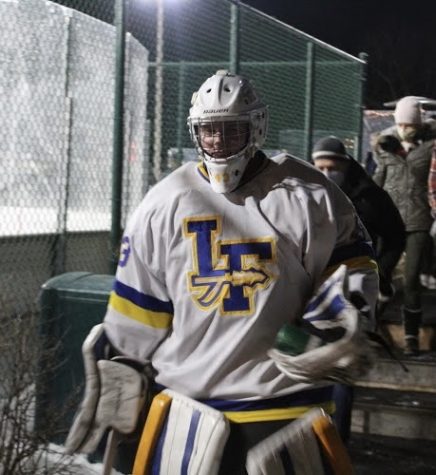 The third period was slow for Lake Forest, as Highland Park outskated them on two breakaways, only to be stymied both times by Salanty, who was the star of the night for the Scouts.
"This one's over" and "I believe that we will win" chants riled up the crowd in the final minutes of the game, bringing an end to an exhilarating night for the Scouts.
When the game ended, players flooded the boards and celebrated with their fans and classmates.
Senior night, done right.