Closets with Carmel: Sofia Falls
What is the oldest item in your closet? 
"The oldest item in my closet is my initialed J.Crew 'Everyday Cashmere Zip-Up'. The black zip up has my initials sewed on the top left in blue. I've had it for the longest time, but it still remains a constant favorite. I love how personal it is, and how I've been able to style it in so many different ways."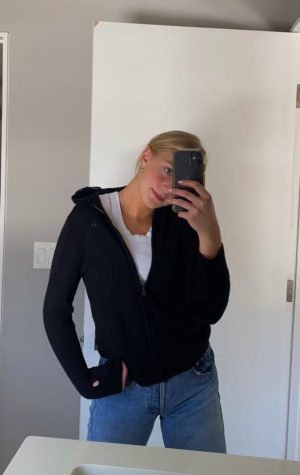 What is an item you splurged on? 
"One of my favorite items in my closet would be my 'Retro High Phantom' Jordan's. Even though they are very simple, they spice up every outfit and have been a go-to ever since I got them. I spent a while looking for my size and at a better price than the originals, and eventually found them on GOAT."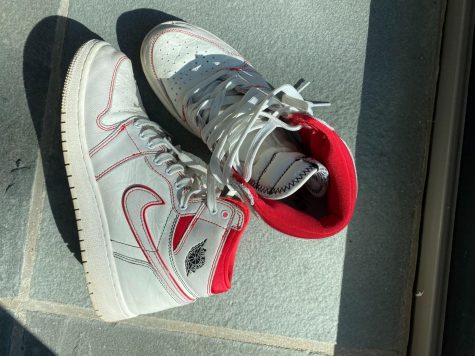 What's an item you get a lot of use out of?
"My thrifted Levis are my favorite jeans at the moment. It is a rare occurrence for me to find a good pair of jeans if I go thrifting, however, once I spotted these I knew they would come in handy. I cut and frayed the bottom of them to add some more detail, which ended up loving."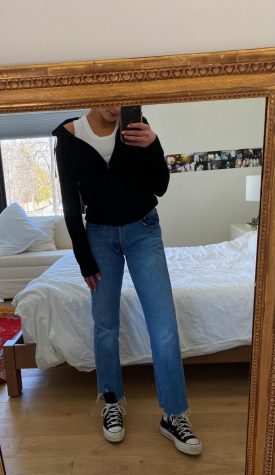 What are your top 3 items right now?
"My top three items right now would have to be my black platform Converse, navy Drew House hoodie, and initialed signet ring. My Converses are an easy staple that go with everything. My navy Drew hoodie is oversized and definitely one of the comfiest items in my closet. I also love Justin Bieber so it seemed like a must-have. Finally, my initialed pinky signet ring was a gift, and I wear it on a daily basis. Even though it's simple, it is a great addition to my jewelry, and also really meaningful."

If you could add a specific item to your closet what would it be?
"If I could add one thing to my closet, it would be sweat set to elevate my loungewear game. Matching sweatshirts and sweatpants have been trending lately, and I love that they allow you to look cute while still being comfortable."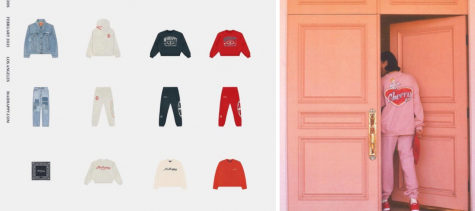 What trends have you been loving? 
"I have been loving oversized vintage jackets. The vintage biker and race car jackets have so many cool details on them, which can turn any outfit unique and personalized."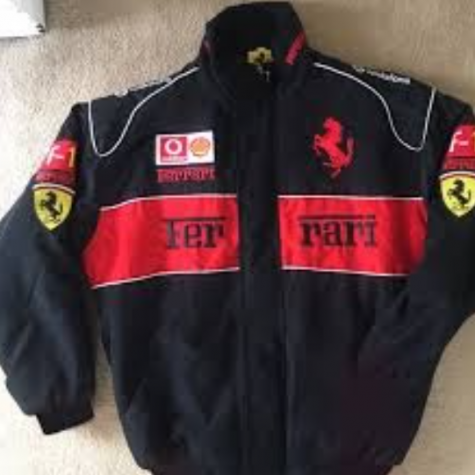 What is the most unique item in your closet?
"The most unique item in my closet is another thrifted item. This red scarf is very versatile and has many cool details. It is a great staple that makes an outfit exciting."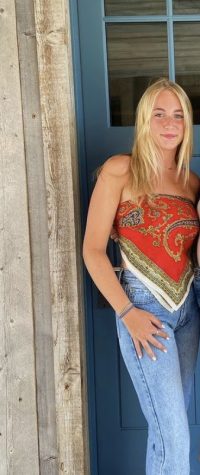 Something that you're excited to wear soon?
"I am super excited to wear the Melina Pants from Aritzia. At first, I was skeptical, but after trying them on I was obsessed. Leather, in general, has been trending this winter, from classic motorcycle jackets to blazers. I also like that these pants are more sophisticated than leggings."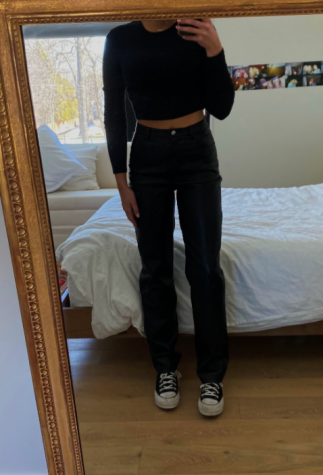 What are your favorite brands?
"My three favorite brands at the moment are Aritzia, Are You Am I, and I Am Gia."
Who are you inspired by most? 
"I think Bella Hadid's style is super cool. She has a lot of unique pieces that have made her style stand out. Emiliana Soto, or @highfrequency__ on Instagram, is also one of my favorite fashion Instagram influencers. She is so creative when it comes to pairing pieces together, and also wears a lot of smaller brands which I love getting inspiration from."