Unprecedented Texas Snowstorm Leaves LFHS Alums Scrambling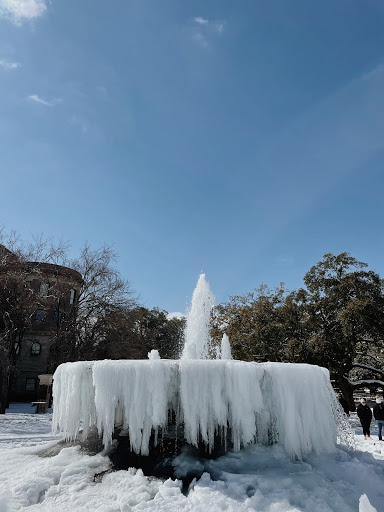 The state of Texas has been hit hard by a winter storm, which has forced millions in the state to suffer through freezing temperatures without power. 
The state was not well equipped to handle the low temperatures. Besides power outages,  residents dealt with burst pipes, vacant grocery shelves, and contaminated water. At least 30 people have died, including an 11-year-old boy. 
Universities such as Baylor and Texas A&M have been hit hard  by the snowstorm, with many students living in freezing weather without heat.
"Things started going bad [on campus] when pipes started to burst. There have been many apartment complexes off campus that have had a lot of flooding," said Carla Zaramella, a freshman at Texas A&M University, "Lots of people lost power. My campus did for a few hours but it came back."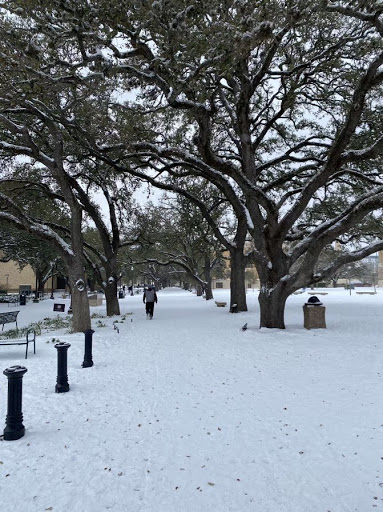 Zaramella headed straight to the grocery store to stock up on food because she knew it was going to sell out at her school. While her heat never went out,  many of her classmates were not so lucky.
"People don't have heating so our basketball arena is now a warming center," said Zaramella. "Also, right now, we are on critical levels of water, so no one can take a shower or do laundry." 
At Baylor University in Waco, students faced similar challenges.
"I lost power on Sunday night and didn't get it back until Wednesday, and then I briefly lost water overnight on Wednesday" said Ellie Thomas, a sophomore at Baylor University. 
Students on and off of Baylor's campus faced water shortages and power outages. The university set up warming centers overnight for students who didn't have power. 
The university could have done more to keep their students warm and safe, according to Baylor freshman Foster Thomas.
"Before [the snow] on campus there were people that monitored social distancing and mask wearing, along with weekly COVID testing," said Thomas, "They set aside COVID for the week to keep students safe from the weather. But they could've done more."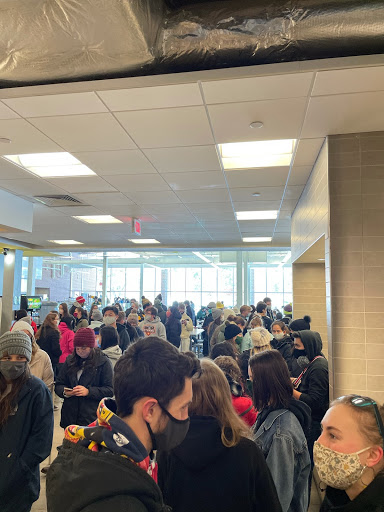 The dining halls at Baylor were packed throughout the week. Students served themselves food including grabbing the tongs and food products by their own hands instead of by staff, Thomas said.
"Some people, if they still have power, are treating the week off of school like it's a vacation. While some of us without water and heat are barely surviving," said Ellie Thomas, a junior at Baylor University, "It was kind of a weird week, with some people off campus really struggling and others that are like 'Oh cool, a week off of school.'" 
Aside from power outages, transportation has been dangerous  because many Texans are not accustomed to driving in the snow. There is no salt or snowplows to clear the streets. 
"[The snow] is bad in Dallas; it started off there with a huge accident on the highway where people just started slipping and crashing into each other," said Zaramella. "The problem here is that you can't see the ice. I've noticed you can only see it under certain lighting."
Whenever it snows in Texas, many restaurants close down due to the dangerous road conditions. Texans are used to the snow clearing up in a day, but due to the cold temperatures, the snow stuck and forced restaurants to close for the week. 
The cities outside of universities have been hard hit as well. The poor and homeless have been hit especially hard by the snow and power outages.
"Sunday night, my friends and I were trying to find a place to eat off of campus. There was a homeless woman and my friend helped her find a place to stay," said Foster Thomas. "There wasn't anyone in Waco helping the homeless people which is definitely a problem." 
Since last Friday, the snow has begun to melt in Texas, but many communities such as those in Waco and near Texas A&M continue to face power outages and lack of  heat. 
"There's more Baylor could have done but they did an okay job. There were different areas that they could've helped more," said Thomas."Baylor definitely tried their hardest since it's an unprecedented situation and hard to suspect."
About the Writer
Carley Walker, Editor-in-Chief
Carley Walker is a senior at Lake Forest High School. Outside of school, you can find her rowing on the Chicago River for her team Chicago Rowing Foundation...