RIP: Snow Days?
The day that offered a chance to be a kid again is the latest victim of e-Learning.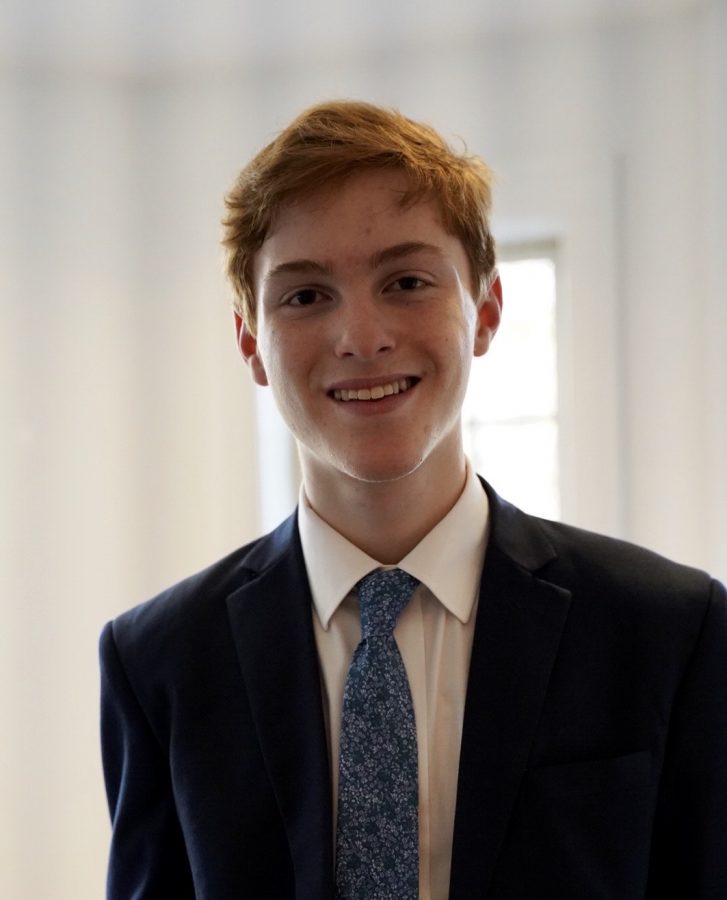 Over a foot of snow fell in Lake Forest on the evening of Feb. 1. Temperatures dropped well below freezing. In any other year, on nights like that, children of all ages would huddle around their televisions (and more recently refresh the school website) anxiously awaiting the notification that the next day would be a snow day.
But, on Feb. 1 this year, something different happened. When we students were told that we wouldn't be coming into the school building on the 2nd, there was no deep sigh of relief at the thought of the serene day ahead. Instead, we continued business as usual, finishing the homework that was due on the day the snow day died.
I woke up Feb. 2 to find a thick, rolling sheet of snow blanketing the landscape's harshest contours in beautiful silence. I saw a canvas waiting to be impressed upon by snow angels; I saw ammunition for snowball fights; I saw the crystalline majesty of Chicagoland in the winter. Okay, maybe that's a bit much, but the snow looked pretty fun.
I stared out at all of this longingly over a laptop screen—distracted from my Google Meet lessons by the wind whistling across my window. 
As long as LFHS has e-learning capabilities, the remote accessibility of classes will have this side effect, that no one so much as considered in March: Even if the school buses won't start, or Lake Michigan musters up a tsunami, or 10 feet of snow fall, classes can resume virtually the very next day.
"
Whether you're a toddler or a teenager, a snow day is more than a day off. It is a duty, a rare opportunity to just be a child that must be taken. It is a license to play."
So, if there will never be another snow day, I argue we're thinking about snow days all wrong. Sure, the administrative function of snow days is to keep students and staff off of dangerous roads for a day, but their effects are further-reaching.
Whether you're a toddler or a teenager, a snow day is more than a day off. It is a duty, a rare opportunity to just be a child that must be taken. It is a license to play. All of your school-related obligations are pushed back an entire day and your world is transformed into a winter wonderland that's calling out to you.
When Alexander Pope wrote the line "eternal sunshine of the spotless mind" in 1719, I'm sure he was referring to every child's disposition on snow days. It's this untroubledness that makes snow days fertile ground for fun times and de-stressing. The mental health implications of snow days cannot be overstated.
Some of my most blissful memories are from snow days. I'm sure snow days gave you wonderful memories too! That's what makes them more than just public safety precautions. There is truly no sweeter cup of cocoa, no softer coat of powder, no more agreeable winter weather than on a snow day.
So, whoever calls the shots on these kinds of things in the district administration, I implore you, when the buses won't start, listen to the voice of your 10-year-old self in the back of your head and use one of those emergency days. Generations of children will thank you for helping to preserve this sacred tradition.
And if, it turns out, we all had our last real snow day two years ago, I'm glad I didn't know it then. I'm glad I got to excitedly anticipate the notification, breathe the deep sigh of relief, and enjoy the snow with a spotless mind.
About the Contributor
Will Elliott, Staff Writer





Will Elliott is a senior at Lake Forest High School. He serves as the Student Body President and as Vice President of the Debate Team. He is...