2021 Summer Olympics to Hold More Meaning than Ever Before
The Olympic games are some of the most exciting and riveting times of people's lives, as families gather around a screen to watch the world's best athletes compete in their favorite sports. People from all over the world feel connected, as these Olympic athletes represent their country, their hometown, and their identity. 
The summer games take place every four years in one of the many countries across the globe, starting with Athens, Greece in 1896 and most recently occurring in Rio De Janeiro, Brazil in 2016. Spectators were left wondering what the 2020 games, initially slated to take place in Tokyo, Japan, might look like given the swift arrival of the COVID-19 pandemic.  
Back in March, the key leaders in organizing and financing the Olympics came together to talk about its future in a world of COVID. The decisions on whether or not to cancel next year's games revolved around three main considerations: the health and safety of the athletes and involving members, the interest in the sports, and the global international sports calendar.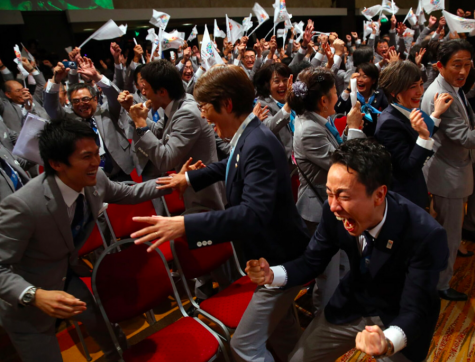 After much consideration and an excessive amount of alteration, the committee decided to make the new dates exactly one year after those originally planned for the 2020 Olympic Games. This year's games will be kicked off by the Opening Ceremony on July 23 2021, and will end on August 8th 2021.
"It is fantastic news that we could find new dates so quickly for the Tokyo 2020 Games. The new dates provide certainty for the athletes, reassurance for the stakeholders and something to look forward to for the whole world. When the Paralympic Games do take place in Tokyo next year, they will be an extra-special display of humanity uniting as one, a global celebration of human resilience and a sensational showcase of sport," said Andrew Parsons, the President of the International Paralympic Committee in Olympic News. 
This one year advancement in the games' preparation helps to reassure the safety of the athletes, volunteers, and committee members, as well as giving Japan and the rest of the world a chase to recover from the economic downfall brought by COVID-19. 
The Tokyo Metropolitan Government and the Government of Japan have discussed additional costs that must be implemented into the Tokyo's 2020 Olympics due to the impact of COVID-19. An increase in transportation methods and extra precautions have to be accounted for. Specifics for these are detailed in the Playbook of International Federations, which outlines safety measures to deliver  successful global events such as the Olympic Games.  
"The health and safety of everyone at the Olympic and Paralympic Games Tokyo 2020 are our top priority. We each have our part to play. That's why these Playbooks have been created – with the rules that will make each and every one of us a sound, safe and active contributor to the Games. For all Games participants, there will be some conditions and constraints that will require flexibility and understanding," said Christophe Dubi, IOC Olympic Games Executive Director, in an interview with Olympic News.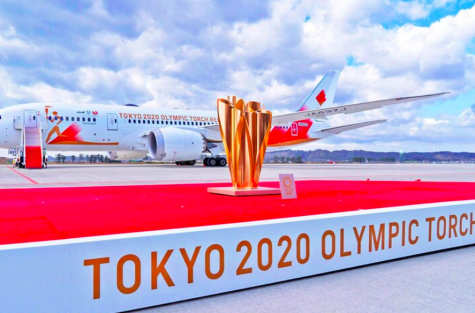 Of course, these regulations will also apply to attending fans. According to USA News, Thomas Bach provided evidence during a teleconference indicating that fans who wish to attend the games will be able to do so safely.. However, the urgency for the games to take place will override the possibility of fans attending, if it creates a bigger complication. 
Due to the International Olympic Committee being a not-for-profit organization, It's extremely important that the games carry on, as 90 percent of its income goes towards a broader sporting movement helping athletes and athletic organizations all over the world.
The Olympic Solidarity Athlete Programmes and Olympic Refugee Foundation are two out of the hundred programs funded by the Olympics games. They offer financial support and scholarships to athletes that are almost impossible to find anywhere else, helping millions of families all over the world. 
"War, disease, social restrictions and poverty often exclude refugees from the benefits of participation in sport. Such scholarships give hope, lift all of us up and give us strength to chase our dreams. Our role is to give it our all, but also to inspire young refugees and show them that anything is possible," said Refugee Athlete Scholarship holder Eyad Masoud, a 25-year-old swimmer. Masoud, who had to flee his home country of Syria because of the war, is now training in New Zealand. For him, having the scholarship has given him a chance to focus on his training and his studying while also keeping athletics a central part of his life. 
Even though the Olympic games are dedicated to sports, they have a much deeper meaning in terms of representation. This rescheduled event will mean more to people around the world than ever before, as they'll likely promote unity in a very much divided and complicated world.