A Resounding Success: LFHS' First Writing Workshop Showcase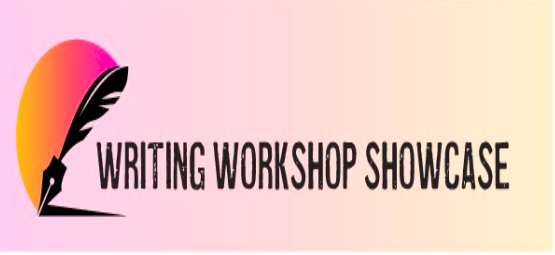 The English Department hosted its first Writing Workshop Showcase Wednesday, which gave an opportunity for two students to share their creative writing pieces in front of their peers. Despite the showcase being virtual, it conveyed that distance cannot depreciate the value of storytelling. 
First up was junior Ashwin Krishnaswamy. His piece, entitled A Ticket to New Haven, illustrated a struggle between two brothers, Patrick and Matt, as their father battled a terminal illness. 
While Patrick was prepared to depart his hometown and attend the school of his dreams, Matt insisted that he stay home and take care of their father. By the end of the story, Patrick ensured Matt that their father was in good hands, and left. 
The story offered a beautiful testament to the transience of life and the conflict between family obligations and chasing one's dreams. Employing his favorite literary genre, realistic fiction, Krishnaswamy purposefully left out a "hero" or "villain" in the story. 
Krishnaswamy crafted Patrick and Matt's relationship to resemble what most people share with their siblings: something that is complex and imperfect. He left it up to his audience to decide whether Patrick made the right choice, or if there was a right choice at all. 
Although Krishnaswamy has never personally dealt with a close family member inflicted by a terminal disease, he wanted to make his story "authentic to something anyone could experience." 
And he did just that: multiple peers and teachers commented that they resonated with the story. One student said they knew a friend who had to make a similar decision, choosing whether or not to leave for boarding school or accompany a terminally ill family member at home.
Krishnaswamy's piece has been in the works for quite some time: he started it sophomore year, made multiple drafts, and completely revised the ending during the recent winter break. 
"I knew this was something that I wanted to continue to develop and keep rewriting," he said. 
Senior Grace Gaston also shared her piece, What I Treasure – My Grandfather's Stopwatch. 
She began by elaborating on her desire to have the shiny watch above her grandfather's fireplace. She reminisced on memories with her grandfather, namely how they raised horses together in his countryside home.
"I realized that the stopwatch brought me back to my childhood memories at the farm," Gaston said. "It wasn't really about having the stopwatch; It was about spending time with him." 
Her voice shone through the entirety of her piece. Each line was saturated with personality, vivid imagery of the ranch, and fondness for her grandfather. 
Captain of the Speech Team, Gaston reflected on what it was like to share her piece to the 50 people who attended the virtual showcase.
"Try not to think about them judging you," she said, "because what they remember is the story—the message—you leave them with." 
After Krishnaswamy and Gaston presented their work, the showcase was flooded by positive feedback, thoughtful questions, and a profound appreciation for their creativity and eloquence.
If you are interested in attending or presenting at the next Writing Workshop Showcase in March, contact your English teacher.