Cubs sign Joc Pederson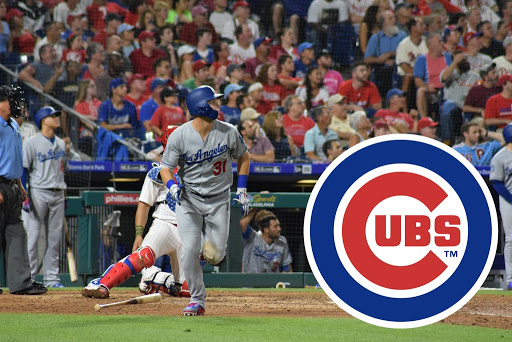 After the Cubs made decisions to part ways with  Kyle Schwarber, Albert Almora, and Jon Lester, there was nothing but darkness at the end of the tunnel for the 2021 Cubs.  It is clear that the Cubs are going to be worse this year, especially in the depleted outfield and starting rotation.  
Perhaps a glimmer of hope came last week, though, when the Cubs agreed to a 1-year, $7 million deal with Joc Pederson out of free agency.  
Coming off a rough year with a .190 batting average, it's natural to doubt the signing. However, Pederson was essential in the postseason, helping the Los Angeles Dodgers win the 2020 World Series.  He had an outstanding .392 batting average with a .991 OPS.  Here's hoping he can carry that momentum from Dodger Stadium to Wrigley Field.  
Compared to Schwarber, Pederson has a lower strikeout percentage by roughly 4 percent.  With the rest of their numbers fairly similar, Pederson should fit just right into the Cubs organization.  
Pederson also competed in the 2019 Home Run derby, defeating Alex Bregman in the first round by five.  The Cubs could definitely use this power hitter in their lineup.

Only time will tell if the Cubs made a good decision on Pederson. On April 1, Chicago's North side will kick off opening day with a battle against the Pittsburgh Pirates.  The "W" Flag will be flying high again when April arrives. 
About the Contributor
Kernan Lynch, Staff Writer
Kernan Lynch is a senior at Lake Forest High School and it is his first year being a contributor to The Forest Scout.  He is an avid lover of sports and...