Not Enough Songs
Senior Sylvia Kollasch's shares her musical journey.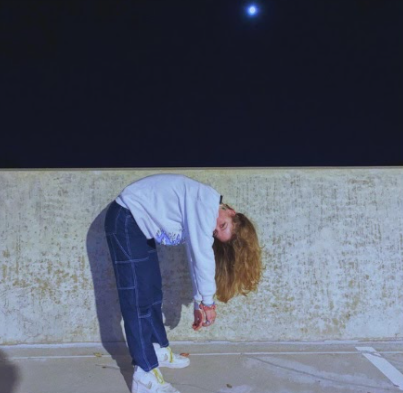 In regards to musical talent, there is no doubt that LFHS is filled with it; students continue to impress their community with their ability to produce amazing music. Sylvia Kollasch, an LFHS senior, is one of many students who has overcome countless barriers and begun her journey towards fame.
Kollasch began to sing around the same time she started to talk, then learning how to play the piano and the guitar only a couple years later. Her dad had always played the piano, so she was almost pulled into it. But when it came to the guitar, the idea of picking up a new instrument caught her interest immediately. 
The young artist has "always loved being on stage," whether it meant performing in musical theatre productions, open mic nights, or even doing intimate performances for her family and friends. Though she cherished these small moments in front of a crowd, she only began to contemplate her career following her performance in the LFHS Talent Show as a freshman.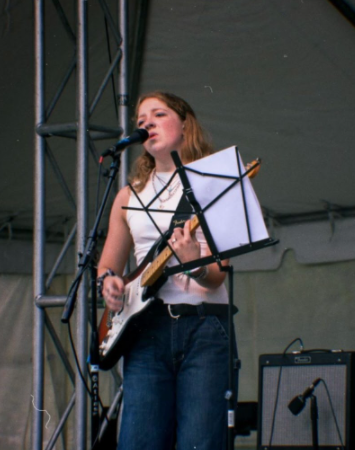 Kollasch didn't start recording her music until after she attended Interlochen Arts Camp for songwriting, where she met fellow artists who shared the same passion as her. Some of her peers' actions of recording their own music inspired her to do the same, which got her to where she is now.
"Besides being incredibly kind, she's extremely talented," long-time friend Ava Schumann said. "She amazes me with her ability to string together a song in less than an hour." 
Just last year, Kollasch released her first album on Spotify, "Nothing Like You," which has seven songs in it and has reached over 1,000 views. On top of this, she has also released a new single called "Too Many Songs" on Jan 10, helping her reach a total of 220 monthly listeners on Spotify. 
The categories in which her songs fall under are quite different from others, as she writes about a variety of topics. This type of wide selection in her songs has helped her capture the attention of a bigger audience and popularized her name as a musician. While each tune is incredibly personal to her, the artists can't seem to pinpoint a favorite. 
"Sylvia has this great voice and guitar skills that really provide a cool indie acoustic coffee shop sound. Her newest stuff too is very much what I'm into right now, it's very bedroom pop-ish." Schumann said.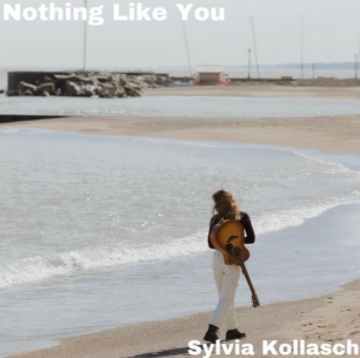 Like many artists, Kollasch has experienced a lot of success; however, along with success comes a slew of complications. Nearly every artist encounters the difficult task of getting their name and music into the world, and the budding musician is no exception. Additionally, the writing process and development of her songs don't always come easy for her, as well as producing them and deciding on what other instruments to use in her songs. With these challenges all in mind, Kollasch is persisting, continuing to make a brand for herself one song at a time.
Her next steps as a young artist consists of attending Belmont University for songwriting and music business as well as writing more songs. She is excited to keep on making music and see where it takes her. 
Though they'll be separated in due time, Kollasch's friends are just as hopeful for her future as she is. Senior Emily Liebelt commends the artist for her determination and sustained passion for what she loves.
"Sylvia is one of the most hardworking people I know, especially when it comes to her music," said Liebelt, "She constantly has amazing ideas and her music is absolutely inspirational."