2021: What's Trending
At last, 2021 is here, and what better way to kick off the year than in style. Last year was chock-full of trends, especially those echoing trends from the 80s and 90s. Hair clips, boyfriend jeans, and more: 2020 fashion was a blast from the past. In 2021, we're taking these trends with us, along with many more. Take a look at what's trending. 
---
CLOTHING
Faux leather

Corset tops

Layering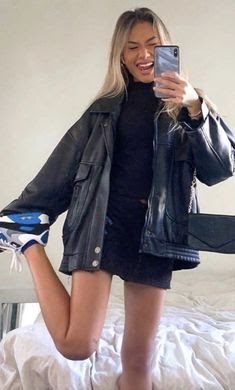 If you need an outfit elevation, a faux leather piece will never let you down. Sophisticated leather blazers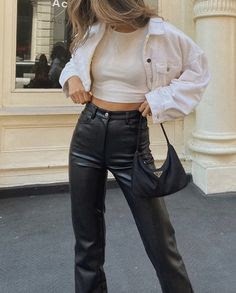 are all the rage for those outfits that just need a little bit of spice. A popular outfit is straight-leg leather pants with a sneaker and top. Opt for a casual top to dress faux leather pants down, o a fancier top to dress them up. Another look on the trending horizon is faux leather tops. Paired with your favorite jeans, faux leather tops can be a simple touch that makes your outfit pop.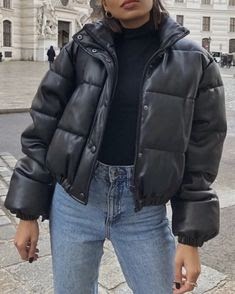 After the release of Netflix's hit show,"Bridgerton", corset tops are on the rise. Solid, sequined, and embellished, finding a corset-style top that fits your style is easy! They are the perfect top to add with jeans or other pants for a fancier look.
Another trend to be on the lookout for is layering! Layering is not a new trend, but it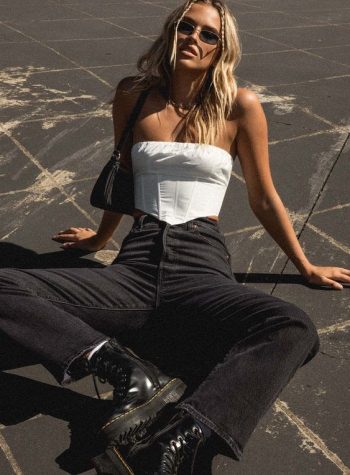 is big this year. Pop on a turtleneck, sweater, and jacket for the perfect
layered look. Layering can also be made easy with a long sleeve with another top or jacket. Here are some jackets that I have loved seeing layered.
---
INSPIRATION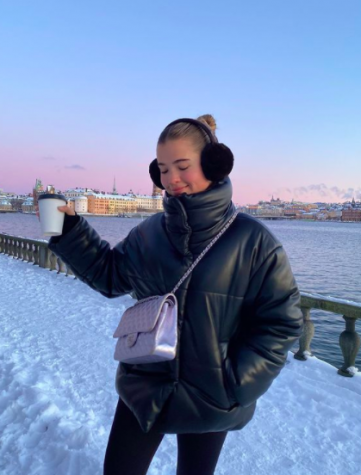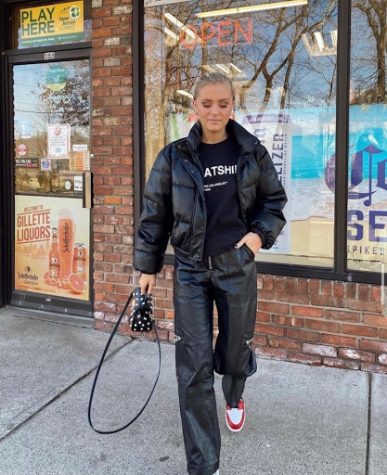 If you struggle with finding fashion or lifestyle inspiration, fear no more.
Influencers are all over the media sharing their favorite looks, and a few of my top picks to look for are Hannah Bucknam, Margot Lee, Emma Chamberlain, Matilda Djerf, and Samantha Feher. All of these influencers stick to their unique style, offering fashion tips without being too mundane or mainstream.
Take a look at their social media: Instagram, Tiktok, Pinterest, etc., for outfit inspiration.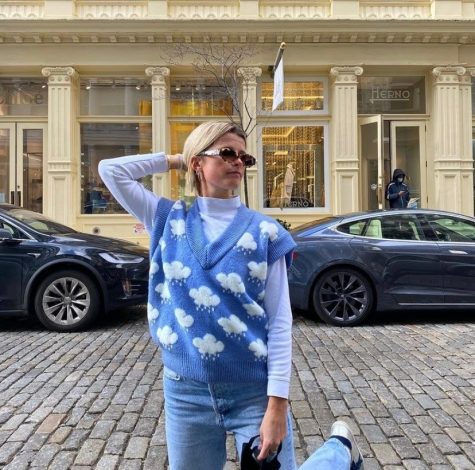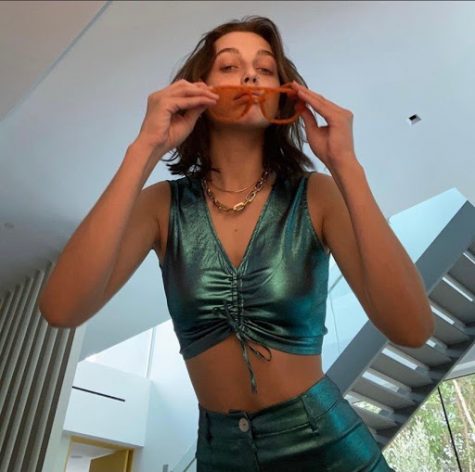 ---
SKINCARE
Guasha tools

Facial Roller

Salicylic acid acne healing dots (Peace Out, Stars, Biore)

Isle Of Paradise

THE INKEY LIST
With many TikTok users baffled by the "Inverted" filter, many estheticians and beauty experts have given Gua Sha tools significant recognition. Gua sha or kerokan is part of traditional Chinese medicine in which a massage tool is used to softly scrape and shape the skin, to improve facial circulation. Gua Sha has been proven to sculpt and highlight bone structure, leading to improved facial symmetry and skin health.
Similarly, facial rollers have been making their way into the skincare world for a while now. Jade, rose quartz, and other crystals are used to make these rollers. Some major benefits from using a facial roller are circulation improvement in the face, helps with stuffy sinuses, decreases overall puffiness, cools and soothes skin, and helps with product distribution on the face.
Another product that continues in 2021 is the use of acne stickers, or "zit dots". This product's popularity originally surged from Tiktok creators using Starface's "Hydro-Stars" spot treatment. This brand transforms the look of acne treatment by making it into a cute statement. Other brands such as Peace Out, Mighty Patch, and Clearasil have similar products with salicylic acid that cover emerging spots and make them fade quickly.
Some other brands to look out for are Isle Of Paradise & The Inkey List. Both affordable and top-selling brands, their products are selling out quicker than ever. The Isle Of Paradise Tanning Spray and Drops are perfect for those days you need a glow and are available at Target as well as Sephora.
The Inkey List is a British brand that has been providing reliable skin-care essentials under $15 since 2018, but thanks in part to TikTok, the buzz for Inkey List is only just getting started. Some of their top-rated products are their Salicylic Acid Acne + Pore Cleanser, Retinol Anti-Aging Serum, and Caffeine Eye Cream.
---
HAIR
2020 hair was all about curtain bangs, do-it-yourself dye, and colorful strands. For 2021, the best looks are all about being bold and taking risks with your hair. Read on to get a look at some of the styles that are currently trending.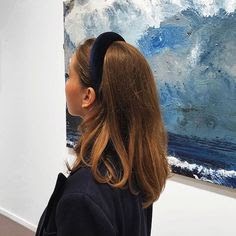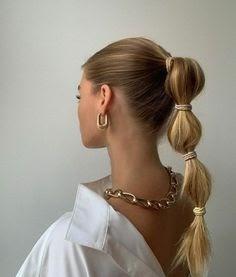 Bubble Hair 

Headbands

Sleek Ponytails
---
NAILS
If anything, 2020 was a time to perfect the at-home manicure. DIY gel nails and designs, last year we took nail care into our own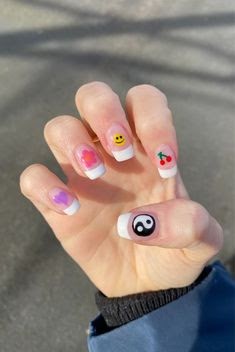 hands… As of late, anything goes for nails! Abstract art, coffin-shape, or pops of color, and more have come into the new year with us. If you need inspiration for the coming months, here are some of this year's best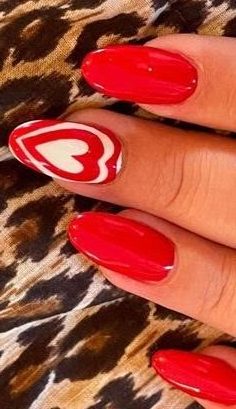 looks.
Abstract art vibe

Colors

Almond shape acrylics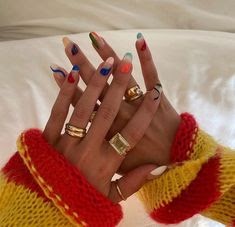 Make sure to check out all of these current trends!
About the Writer
Avery Ellis, Staff Writer
Avery Ellis is a senior at Lake Forest High School. She loves dogs and all things fashion. She enjoys being a member of the Varsity Girl's Lacrosse team...