The Hair Fix: My Hair Care Journey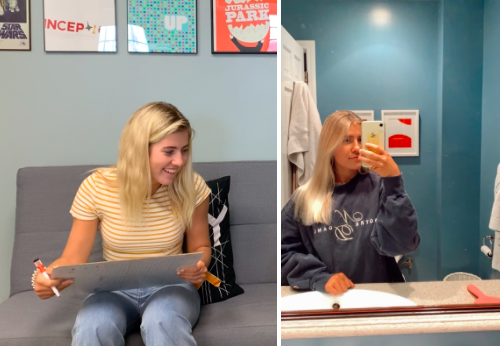 Greetings fellow hair gurus!
If you are reading this article, then you too must be wondering about the secrets of hair care. Or perhaps you're shocked at the fact that there are, in fact, secrets to hair care.
Looking back on my "hair history", if you will, it seems as if I've checked off every box on what to do wrong. I'd had my fair share of junk food; I, like many, went through the Sun-In phase and ended with brassy, orange hair instead of sunkissed blonde. Before I came to accept my wavy and curly hair, I did everything I could to change it. I practically blow-dried and straightened my locks every day, and, regrettably, I procrastinated my hair cuts for years—yes, I said years.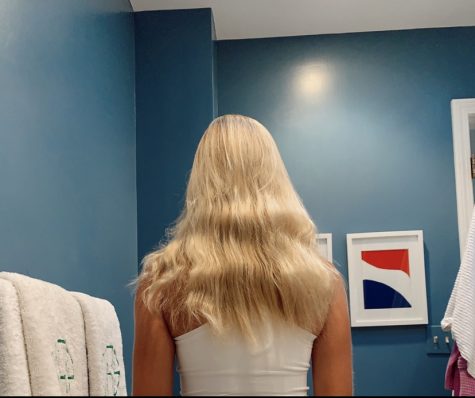 A common question that comes to mind about hair care is: does cutting your hair actually make it grow?
If you went through my search history, I'm sure you would see that I, too, have contemplated this question for years. While the simple answer would be no, frequent trims can certainly improve the condition of your hair for it to grow.
The longer you wait to cut your hair, the worse your split ends become. Split ends are the inevitable evil that even the best hair stylists can't dodge. Without a hair trim, these ends continue to split, working their way up to the root of your hair strand. 
If you are trying to attain healthier, longer hair, then I would consider going to get a trim, (not cut!) every three to four months. Getting it trimmed more frequently than that will not promote growth. 
By just getting rid of those split ends every few months, you are preventing the unhealthy ends from getting unhealthier, and your hair will end up looking and feeling thicker. 
Not everyone loves getting a routine haircut. I don't know about you, but I have definitely had some unsuccessful haircuts in the past. Even with my stubbornness, I'm known for complaining about how my hair refuses to grow—to all of my friends and family, I apologize. That being said, I like to hold off on getting my haircut for as long as possible. 
In order to lengthen my time between trims, I have asked hairdressers and gurus alike why some heads of hair only grow on occasion. Here's what I gathered:
– Major damage that can prevent growth is the use of frequent heat tools (hairdryer, curling iron, flat iron…)
– Low quality or big brand shampoos often have harmful chemicals for your hair to give it a certain scent or bubble factor; damaging and drying out your hair
– Dying or highlighting your hair can increase damage and weaken the natural oils in your hair (this includes the beloved Sun-In)
And here are some pro-tips I've accumulated in the process:
– This may sound gross, but washing your hair every day is actually bad for your hair's natural oils—I know, I was shocked too. It really depends on hair type, but ideally, you should be washing your hair anywhere from 2-3 times a week to every other day. 
– Fun Fact: You can actually "train" your hair from becoming greasy the less frequently you wash your hair.
– Diet plays a huge role in hair growth (or lack thereof)
– Some superfoods for your hair might be: eggs, berries, nuts and seeds, fatty fish, avocado, and spinach
– Suprisingly, rinsing your hair with rice water a couple of times a week can actually help hair growth due to the surplus of vitamins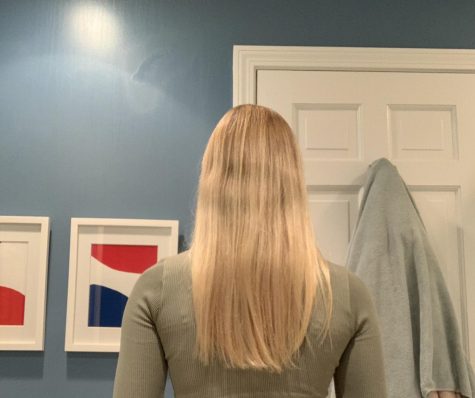 Eventually, I threw out the $3.99 shampoo and conditioner, along with my Sun Bum Hair lightener. I allowed my highlights to grow out and closed the hair tools drawer, choosing to accept my hair's waves and curls for what they truly were. I also bought Biotin vitamins to help provide my body with the vitamins it needs to stimulate growth.
I forced myself to look deep into the internet to find the shampoo and conditioner that would work best for me.  It was certainly a trial and error process; I had tested everything from the big brand names to the personalized online products—all of which made my hair dry and frail again.  
After weeks of searching, I came across Bondi Boost, an Australian Instagram hair care shop. They had a brand that was dedicated to making hair products as healthy and proactive to help repair, grow, or benefit hair.
Shortly after, I found another company called Prose that is personalized to your needs and has an auto-send subscription.
Both of these seemed to have a lot of good reviews and many more benefits than drawbacks. I ended up choosing Bondi Boost, just because I have had a bad experience with personalized products in the past. 
I have heard, however, that Prose has the same visible benefits as Bondi Boost and other true-to-label brands. 
After about three or four months of using the Bondi Boost shampoo and conditioner, my hair had almost completely bounced back. It didn't look as fragile and dry, especially at the ends. 
The final obstacle I had to face was a haircut. After over a year without a one, I decided that it was finally time. I went in and gave my story to the nice lady at Taylor Reese, and she claimed to have heard it too many times. She also verified that getting a trim every few months will help with healthier and longer hair. 
I left the salon feeling more confident than ever. I honestly don't know why I was ever so stubborn about rejecting haircuts. Now, with my newfound confidence and knowledge, I am looking forward to continuing my journey with a healthier mindset. 
And, of course, with a healthier head of hair.
Below are some products and resources that I recommend: