Senior Rocco Royer Commits to Wittenberg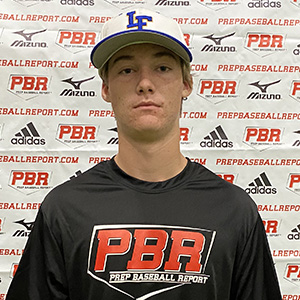 Rocco Royer is the first of the Lake Forest High School baseball team to announce where he will spend the next four years. 
On December 17, 2020, Royer announced via Twitter that he would attend Wittenberg University in Springfield, Ohio. 
"As soon as I stepped on campus, I had a feeling," said Royer. "Their facilities were high quality and had a good academic reputation. I knew I wanted to play there."
However, Royer is not the first Scouts baseball player to attend Wittenburg. 
Lake Forest's class of 2010 Brian Raymond attended Wittenburg. Raymond was an outfielder and was awarded Most Improved for the Scouts his senior year.
As a six-foot catcher who has posted a sub-two second pop time, Royer looks to improve his stats throughout the 2021 season. He prides himself on his defense and ability to throw runners out and hopes more runners will try to take a chance on him. 
At the plate, with an exit velocity of 91 mph off the tee, Royer brings a strong combination of power and contact for Scouts, and in the spring of 2022, the Wittenberg Tigers.