"Fill a Heart" with Holiday Cheer
The holiday season is just around the corner and things have been a little different thanks to the pandemic this year. It has been even more difficult for non-profit organizations such as Fill a Heart 4 Kids to obtain the resources they need to support foster children and the homeless youth in the Chicagoland area. 
In Illinois alone, one out of every four homeless children are trafficked within the first 72 hours of being without a home. Currently, there are around 25,000 homeless children on their own in Illinois. Fill a Heart 4 Kids, founded by Annie McAveeney, strives to provide emotional and financial support for these children. 
Despite this year's challenges and recent Illinois budget cuts, Fill a Heart 4 Kids is not giving up. They are doing as much as they can to fulfill these children's holiday wishes. Their current projects include Project Warm, Project Elf 4 Kids, and Project Cocoa.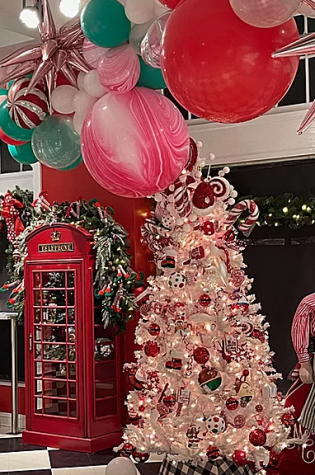 Project Warm is an effort to supply pillows, blankets, pajamas, and more to help children living without a family to enjoy a safe and comfortable winter. To help, you can drop off Project Warm items to FAH4K, 400 E Illinois, Lake Forest, Illinois 60045 or monetary donations and gift cards to fast food restaurants are also accepted. The "WarmDrive" is accepting donations from now until January 30th.
Project Elf 4 Kids is open for volunteering and donations until December 21st. Fill a Heart has opened up a Santa's Workshop pop-up shop in Market Square (270 Market Square, Lake Forest, IL 60045) where you can sponsor and fill stockings for the homeless youth. The minimum donation is only $15 to sponsor a stocking and help a child. Shopping hours are between 12-5:30 PM from Tuesday-Friday and 10-5 PM on Saturdays. Make sure to sign up in advance for a 30-minute slot to shop in Santa's Workshop! 
Project Cocoa allows you to sponsor a thermos, three cocoa packets, socks, and a hat and gloves for various donation prices. Fill a Heart is also accepting gift card donations to McDonald's ($5), Dunkin' Donuts ($10), Target/Visa ($15), or AMC ($20). Small contributions like these will help make a homeless child's entire day and send them a hopeful message.  
Volunteering your time at Fill a Heart 4 Kids makes the greatest impact on providing neglected children opportunities to increase their chances of a bright future. The holiday season is the perfect time to offer your love and kindness to the homeless and foster youth. 
Senior Abby Wise regularly volunteers and works with Fill a Heart 4 Kids.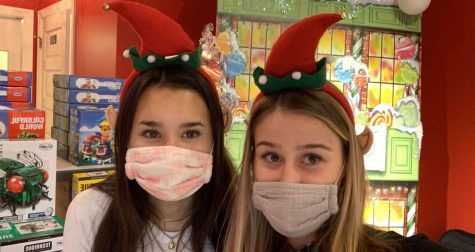 "I have volunteered with Fill A Heart 4 Kids since my freshman year, and every time I go I have a new, exciting experience. I love being able to brighten a kid's day and Fill A Heart does an amazing job," she said. "Whether we are making birthday bags, holiday cards, or doing crafts with the foster kids, Fill A Heart makes every child feel special. If you need volunteer hours or want to hang out with these awesome kids, I recommend signing up!"
The amazing efforts of the directors of Fill a Heart in tandem with the community's assistance is what allows the children to have hope during a time of hardship. And what a better time to help than this holiday season?
Ways to get involved: 
Monetary donations, in-kind donations, and gift card donations 

Sign up to "shop" for at-risk youth at Fill a Heart's Santa's Workshop Experience! The minimum donation is $15 to sponsor a stocking! 

Follow their Instagram and Facebook!

@fillaheart4kids on IG 

Fill a Heart 4 Kids on FB

Let your friends and family know! Spread awareness!