Student-Led Initiative Promises Message of Hope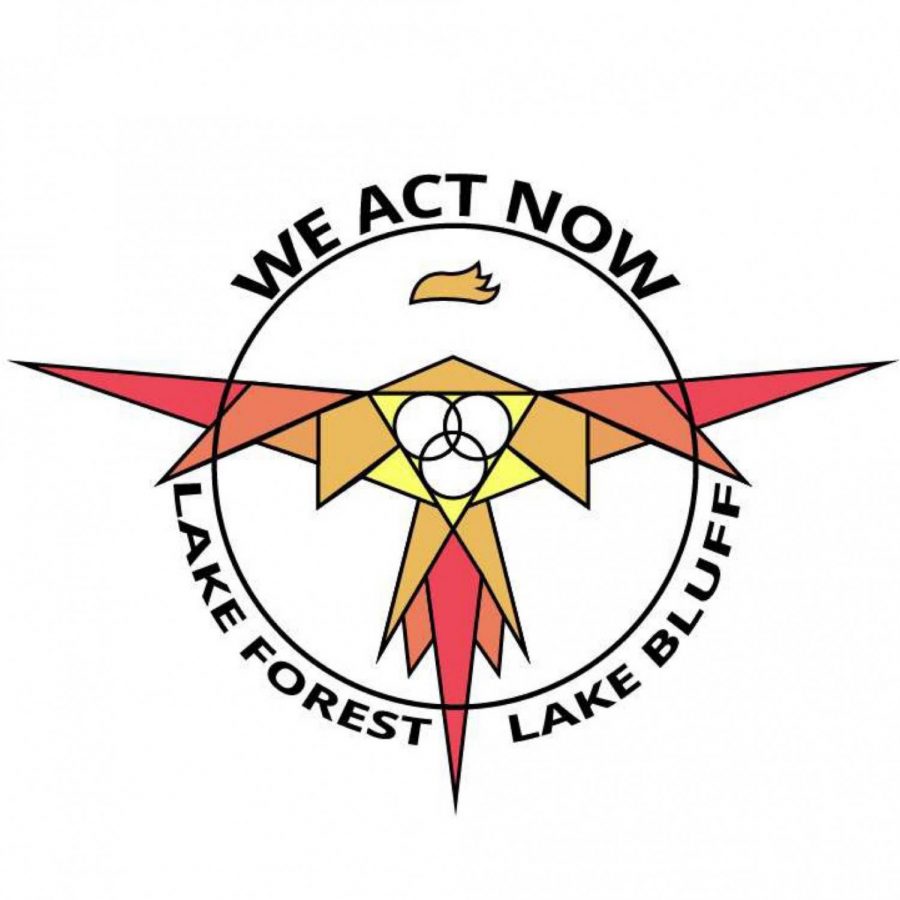 After one click for send on an email and a long-winded meeting, LFHS students Grant Huebner, Gregor Sharp, and Isabella Rauch decided enough was enough — they needed to take action before the environment became beyond repairable. Thus, after the first meeting between the three, the certified nonprofit organization, We Act Now, was born.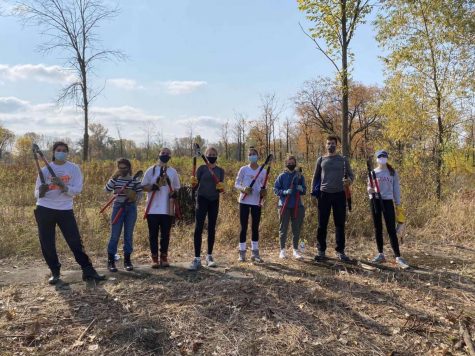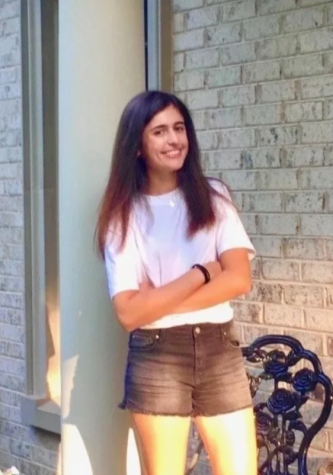 "I became inspired last September by Greta Thunberg after she sailed from London to New York to lessen her carbon footprint," said co-founder Gregor Sharp, "that really inspired me to want to do my part in lessening my own carbon footprint and try to help the environment. I emailed Grant and Bella and we decided to come to a consensus to form a group known as We Act Now to help the environment and educate others as how we as individuals can help an advocate for the environment."
The main goal of We Act Now is to follow the message of its title: to act now, right in this moment. The group intends to spread the word about climate change in a  hands-on approach to education, community service, and civics.
"This is a trifecta initiative that no other organization is doing, except for the SIERRA Club, which is the largest environmental organization run in the country. However, [SIERRA] is run by adults; we are run by students," said co-founder Grant Huebner, "No one does what we are doing."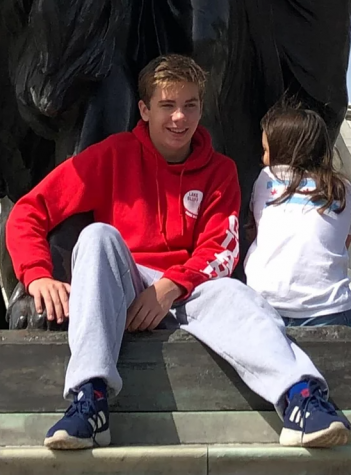 Some of the most popular events We Act Now has planned are their ravine cleanups. The group, along with volunteers from the community like the LFHS chapter of National Honors Society, clean the ravines of trash. 
The nonprofit organization is not just an LFHS club; in fact, it is not considered a club at the school at all. The sole connection between LFHS and We Act Now is that it was started by LFHS students.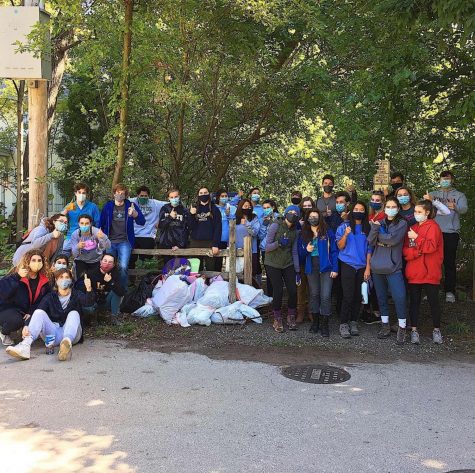 "We want to be more of an organization rather than a club. We want to branch out and get more on a national level. We want all people to join, not just at LFHS," said social media manager, Christina Carris, "There are many students in surrounding suburbs who do not have local environmental organizations whether in their school or community. For We Act Now, we want to welcome any student from any area, and even from across the world." 
While We Act Now currently exists on a small scale, they hope to expand throughout the North Shore area and to have multiple chapters throughout the US. They are currently partnered with other organizations across the Chicagoland area such as Green Minds, The Future Coalition, League of Women Voters, and the Lake Bluff Open Lands Association. We Act Now intends to host more events throughout the North Shore to spread awareness about the organization and its mission statement.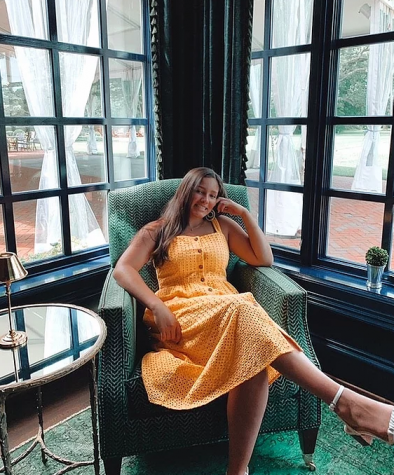 "We promote education. If there's an invasive species, we teach here's how to get rid of them, here's how you cut them, here's how you take them down. Then, x, y, and z to help prevent the spread," said Huebner, "We also partake in community service events with a total of over a hundred people participating and having them pick up over one hundred pounds of debris and waste being picked up."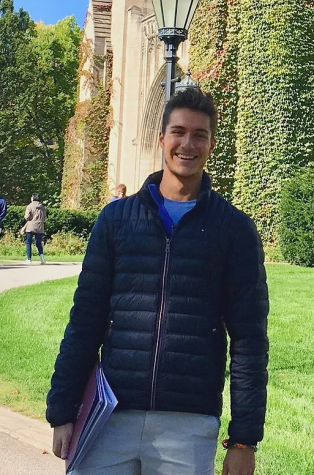 The third part of We Act Now's mission statement is the third part of their trifecta: Civics. The organization involves itself with local politics and try to get legislation passed regarding the environment. 
We Act Now stays bipartisan and works with both Democrats and Republicans in order to get local legislation passed.
"Democrat, Republican, and Conservative politicians have an impact on our area," said Sharp, "we want to stay bipartisan in order to help push for the environment."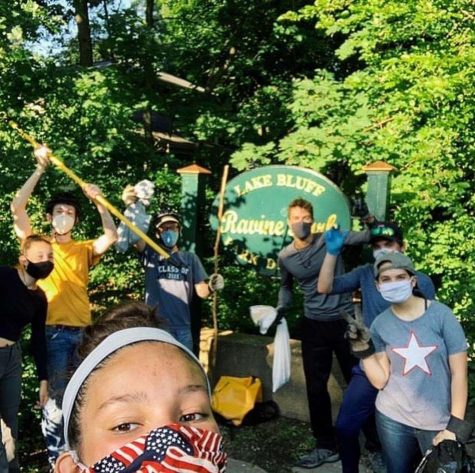 We Act Now started a petition at the beginning of 2020 regarding idling in front of LFHS;  however, with the pandemic, the petition has been put on halt due to the lack of idle vehicles in front of the school. Regardless, We Act Now still is pressing with local politicians to get legislation passed within the community to limit idling time.
"We have been making moves with local legislation such as the amount of time you can idle in your car in Lake Forest and Lake Bluff," said Sharp, "By leaving your car on for just five minutes leads to negative effects on air quality and the surrounding area. Making moves on local legislation such as i doing and the amount of time you can idol in Lake Bluff and Lake Forest."
We Act Now has been an active organization since the beginning of 2020, and they are still in their start-up phase. The organization and its co-founders have many ideas for the future with the hopes of expanding their organization statewide and nationwide. 
"Our goal is to better the world and to better our communities," said Huebner, "Through We Act Now, I believe it is going to happen."
About the Writer
Carley Walker, Editor-in-Chief
Carley Walker is a senior at Lake Forest High School. Outside of school, you can find her rowing on the Chicago River for her team Chicago Rowing Foundation...