Eco-Friendly Holiday Gift Guide
Watching someone's face light up as they open the gift you got them is arguably one of the best parts of the holiday season. But for many, finding that perfect gift is not an easy task. Plenty of things must be taken into consideration: should you give a gag gift, a practical gift, or simply a sentimental gift? The holidays can be stressful even in the most ordinary of years, and that no doubt proves to be true under our current, not-so-ordinary circumstances. Luckily for you, The Forest Scout is here to alleviate some of that stress by providing some (environmentally friendly!!) gift ideas for the loved ones in your life. 
Clothes (from sustainable brands!)
If you're looking for something practical to give and you are familiar with someone's style, clothes might be the way to go. This holiday season, avoid fast fashion and the devastating social and environmental effects it has by purchasing from sustainable clothing brands instead. Sustainable brands can be pricey, but if you're looking to splurge a little, they are worth it.
Levi's seeks to help the environment by sourcing sustainable materials and minimizing water use. Check out their most sustainably designed line, WellThread™!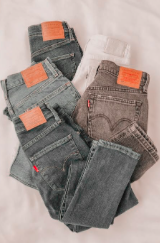 Levi's® WellThread™ High Waisted Straight Jeans $128
Patagonia works to ensure that their products are produced sustainably and under humane working conditions. 
Women's Silent Down Jacket $249
Men's Recycled Wool Sweater $139
Ethically produced jewelry 
Jewelry should be a go-to on your gift-giving list; you can almost never go wrong with a simple silver or gold necklace. Are you looking for a sentimental promise ring for your significant other? Earrings for your mom? A necklace for your friend? Check out some eco friendly and ethical brands with the cutest, in style jewelry below. 
While prioritizing fair labor practices and empowerment of women, ABLE creates sustainable business opportunities for people around the world.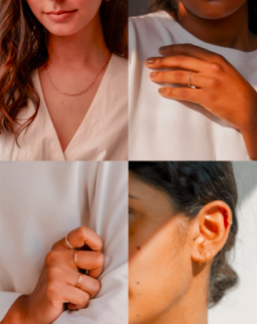 Chain Ring $28
Catbird prioritizes ethical working conditions and fair wages while also creating stunning, dainty pieces from responsibly sourced stones and recycled gold. 
Gold Filament Hoop Earrings $34
Ethical/sustainable skincare
Do you know any skincare enthusiasts? If so, you have probably considered gifting a skincare collection. Keep in mind that the skincare industry produces lots of waste, but this can be minimized by supporting brands working to be more environmentally friendly. Check out some sustainable beauty brands below:
Youth to the People utilizes recyclable glass packaging. Also, they do not ship internationally from private companies in an effort to reduce their carbon footprint.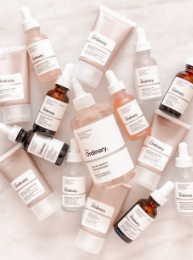 Again, packaged in recyclable glass, The Ordinary prioritizes affordable and sustainable products. Deciem, their parent company, closes on Black Friday every year to reduce environmentally detrimental hyper-consumerism.

30 mL Hyaluronic Acid Serum $6.80
Reusable water bottle/travel mug
Reducing plastic waste is essential to saving the environment as plastic continues to pollute the land and our oceans. Help your loved one live a little more sustainably and be part of the solution with a cute reusable water bottle. Or, if they're an avid coffee drinker, go for a travel mug! 
Swell – prices vary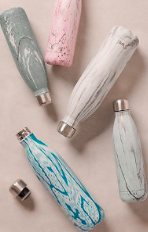 Moonstone bottle – $35
Coffee Black Travel Mug – $25
Nalgene – prices vary
32oz Wide Mouth Nalgene Tritan Water Bottle $12
Plants
If you're looking for a gift for a tree-hugger or wannabe botanist, what is more perfect than a houseplant? Plants are the cutest way to decorate any room and bring a bit of nature inside. From a small succulent to an extravagant bamboo palm, you will be able to find the perfect plant for any aesthetic.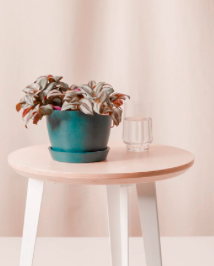 Bloomscape
Bloomscape seeks to reduce carbon emissions by shipping plants directly from their greenhouses and cutting out unnecessary transport.  
Established in our very own Lake Bluff, Pasquesi's Home and Gardens might be the perfect place to purchase a plant. As it is local, travel emissions will be reduced even more.