An Ode to Track and Field
A thank you to the sport that made me who I am today.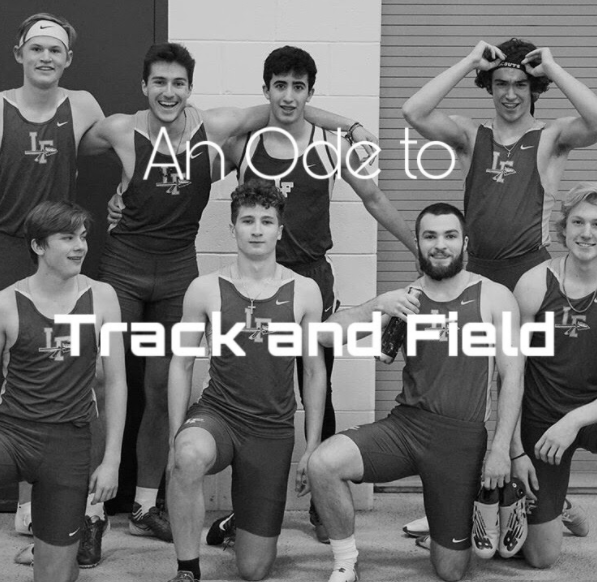 Last week, while writing a letter to my coach, I finally came to terms that my track and field career was over. Fingers on the keys of my computer, I lyrically illustrated my story as an athlete, detailing the rises and falls of my successes and challenges which have remade me into who I am today. 
As the news chaotically broke out throughout the school that we were switching to remote learning, track athletes instinctively gathered in the Scout Café for company. Some were joking, some were crying, and some were silent; I admit that I did all three. For many, with the end of their senior season, their careers were over. Though I didn't know it then, as an early graduate, my career ended that day as well. 
While looking back on my seven glorious years of workouts and races and teamwork, I only now understand how track has shaped me into who I am today. Although I participate in multiple challenging extracurriculars, I have never been a part of something which is so purely focused on self-improvement; I have never grown so much from anything else.
I wouldn't be who I am today without track and field. 
Before I started running track and field in fifth grade, I was a quiet, socially awkward kid deeply  afraid of adversity. I had just quit gymnastics, and my mom wished for me to find another sport. Although her physically walking me into the building for the first practices was a source of great contention between us, I will be forever thankful for her strength and love which sparked the fire of my track career. 
At first year practices, I wasn't allowed to run sprints — only long distance. I knew in my heart from the very beginning that I was a sprinter, and decided to evade my coach, skipping distance practices to run with the sprinters instead. I quickly gained attention for my speed, and was allowed to become a sprinter the next year. My determination to explore myself gave me the unique opportunity to become a sprinter one year early, allowing me to find myself through improving my skills.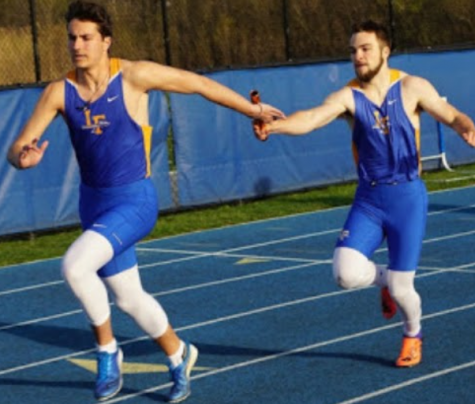 Years of conditioning and weight lifting, warm-ups and cool-downs, practices and races, ingrained in me a sense of mental fortitude, self-control, and unceasing determination in the face of adversity that I didn't have beforehand. At the same time, while I was pushing myself every day, my teammates were always fighting beside me; over the years, many of these profound people have become my closest friends, constantly inspiring me to emulate the virtues of track, connecting me with the sport I so loved even after the season was over. 
Like so many things in life, in track and field you get out what you put in. Drive is a virtue that begets success. For me, I constantly gave my all in everything I did, pouring my soul into becoming the best sprinter I could be. I trained through the snowy winter of sophomore year, sprinting hundred meter dashes down salt-coated roads and winter paths, hoping that I wouldn't slip. I trained long after outdoor practices ended, repeating block starts over and over in pursuit of perfection, resolutely focused on my form. After I went to State my sophomore year, even though the season had just concluded, I resolutely spent the next week training as hard as I ever did in hope to find myself on that track the next year.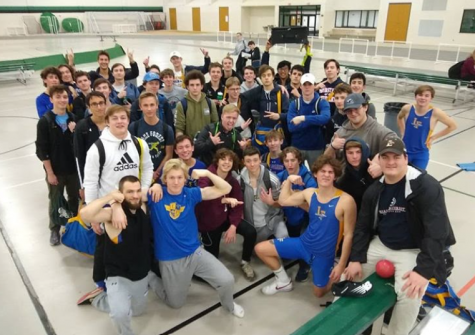 Because of track and field, I have learned to push through pain to succeed in adversity. I have learned to accept both wins and losses alike in dignity. I have learned how to find myself with my team in unity. 
As an early-graduate, I will not be able to live out my final year of track and field. But while my career has come to its conclusion, for my teammates and friends, theirs have not. Despite the pandemic and the shutdowns and the turmoil, the 2021 season is set to begin in May. 
To the underclassmen: treasure every moment you have; don't take track or whatever sport you're in for granted. Although the four years of high school may seem like an eternity in the moment, it will be over sooner than you think. Explore yourself in all the ways that you can, and enjoy the ride.
About the Writer
Grant Huebner, Staff Writer
Grant Huebner is a senior at Lake Forest High School and a dual-enrollment Freshman at the College of Lake County. You can find his work mostly in the...