It's The Little Things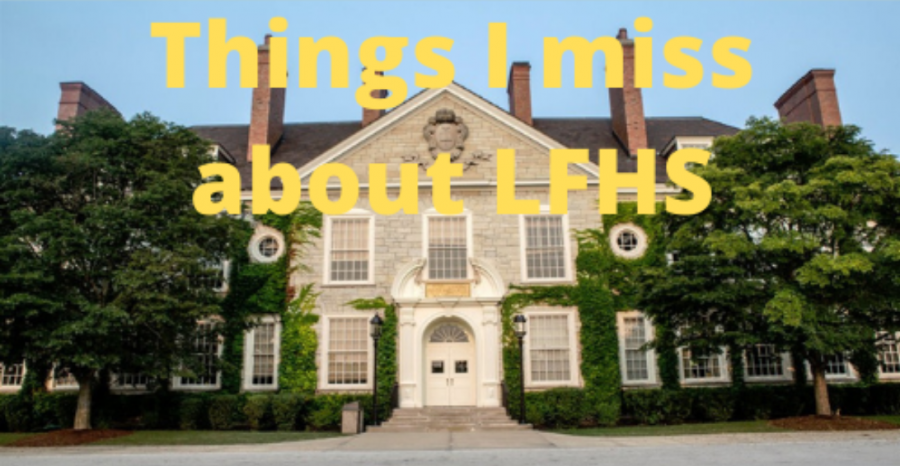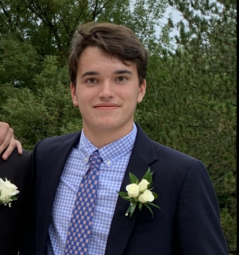 They say absence makes the heart grow fonder. Right now, my heart is fond of LFHS.
If someone were to tell me a year ago that we would be conducting school online, I would have thought that they are crazy. Although it is crazy, it is a reality that we have all been forced into. 
Remote learning is not easy for any of us. 
For the majority of the students, a lot of them are wishing that we can all go back, and I am too. Teachers and staff have been incredibly resilient and their work in making school look as close as possible to real school has shown. However, this affects everybody differently but I think we can all agree that we all miss certain things about being at LFHS.
I never thought that I would say I miss school, but I do. Our unprecedented period of nonattendance has made me realize that I've taken school for granted, and it hit me like a freight train realizing that this is my last year of high school. 
It has made me miss the things I never thought I would miss:
I miss the everyday interactions with my friends and teachers. 
I miss the peaceful morning walk to school, set to the soundtrack of chirping birds and bustling trains.
I miss the euphoric feeling you get when you walk into class and there is a substitute.
I miss the fishbowl atmosphere of the Library where I can bounce around from table to table and talk to everybody while pretending to do my homework.
I miss playing semi-competitive games on the pristine front lawn for an audience of passing cars.
I miss the things that I didn't even get to enjoy, like the privileges afforded to seniors that I was so envious of as an underclassman. Nothing says seniority like off-campus lunch and having a study hall room that overlooks the commons.
I miss the excitement in the building on Friday afternoons especially when Mr. Rickey Myles jolts the lunchroom with his blowhorn. (I'm a senior, and it still gets me every time.)
I miss the rush to get to back class from The Grind.
I miss the traffic jams on congested stairwells, especially the one. You know what I'm talking about. 
I miss the places in the building where no one ever was, like the long hallway in the basement, where I can find fifteen seconds of peace. 
I miss the ant maze of the senior parking lot, which is the closest thing LFHS has to luxury bumper cars.
You may not share these same ideas with me, but in some way or another, we all enjoy the little things about our amazing school. Whether it be the academics, the social aspect, or our amazing athletics, we can all find common ground in one thing: it's pretty awesome to be a Scout.
Take a second to think about the things you take for granted at Lake Forest High School. Maybe when this is all over, we can take a moment to enjoy them all together.
About the Writer
Harry Hodgkins, Staff Writer
Harry Hodgkins is a senior at Lake Forest High School. This is his first year writing for The Forest Scout, and he is excited to be part of it! You will...