Bright Bowls: The New Smoothie Hotspot
The California-style smoothie bar that we can't get enough of!
Hidden in Highland Park is the new smoothie hotspot that will brighten your day: Bright Bowls. These smoothie bowls are crafted with superfoods to help inflammation and fight off disease. You would never know all of the healthy components that go into these bright pick-me-up treats at first glance. Bright Bowls is a gluten and dairy-free establishment whose motto is "Beautiful Nourishment"
It quickly became a success over the summer with pictures of their bright products popping up on people's Instagram feed showcasing the complex products.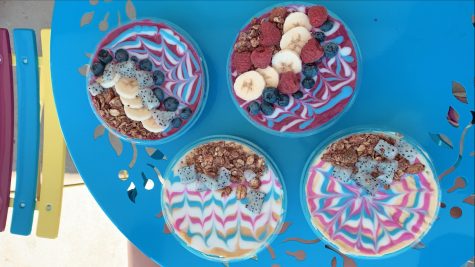 "I think the atmosphere of the place is really fun and it is always exciting trying new things on the menu. Even though there are many açaí bowl places around here, I would say each one is unique in their own way. I feel Bright Bowls have more of the presentation factor than flavor factor but the experience is worthwhile!" said junior Sofia Falls.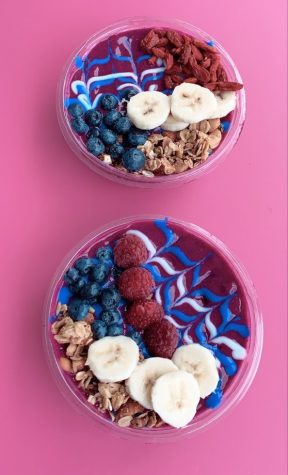 With ingredients that may seem intimidating, such as bee pollen and blue spirulina, the presentation and taste of the product will keep you coming back for more. Bright Bowls craft their smoothie bowls with a three layers process: they first begin with a base, then toppings, and finally add swirls to finish the look. Every step is packed with healthy and true nutrients. Pitaya and pineapple may not seem substantial, but these bowls have the filling effect of eating a meal.
"I went to Bright Bowls because I thought I'd try and be healthy. When I got there it was so hard to choose which one I wanted because every choice was so good. I ended up getting the blue one and it was so pretty. It was super filling and literally tasted so good," said junior Gigi Snellback.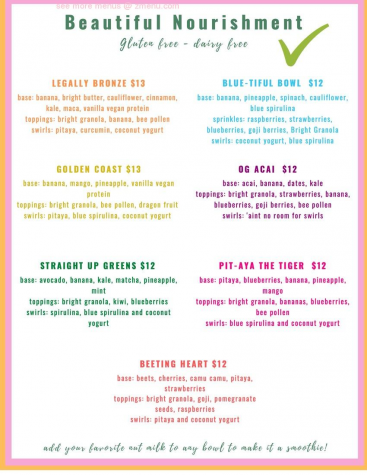 They put as much effort into the aesthetic of their product as they do on the decor of the interior and exterior of the smoothie bar. The inside stays true to the name, being very lit up with natural light. It provides a very California-esque vibe, being very simple and clean with accent points. The outside is decorated with various tables and chairs, all an assortment of colors. The cheerful staff is the final selling point. They offer their opinions if you are confused about the menu, are always so happy to help, and even offer to bring your bowl out to you so you don't have to wait inside.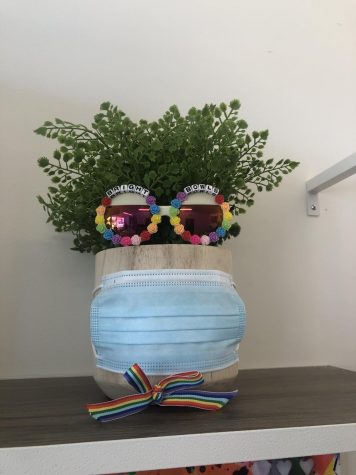 "Bright Bowls is so fun and the bowls have such cool colors for pictures. The store itself is really cute inside and they have great service," said senior Claudia Delhey.
 "I love how bright and colorful the bowls are and how their chairs are rainbow," added junior Sophie Doucette.
Bright Bowls respects all COVID restrictions, trying to keep the line inside socially distant, and has masks mandatory at all times. 
This new healthy trend is definitely worth the drive to Highland Park. You can look forward to an enjoyable experience and even more enjoyable smoothie bowls.
As the summer season wraps up, Bright Bowls is releasing their fall menu filled with soups, oatmeal, and other bowls. You can order online or visit the establishment in person!
| | |
| --- | --- |
| Monday | Closed |
| Tuesday | 8AM–3:30PM |
| Wednesday | 8AM–3:30PM |
| Thursday | 8AM–3:30PM |
| Friday | 8AM–3:30PM |
| Saturday | 8AM-3:30PM |
| Sunday | 10AM-3PM |