Boys Golf Team Tees Off, Takes Mulligan On Back-To-Back State Championships
A look at the team's mindset after the state championship was cancelled
Coming back from an exhilarating comeback win at the state tournament last year, the boys golf team had its sights set on the trophy for the second year in a row, with five of last year's winners returning for another year. 
However, these hopes were crushed when the IHSA announced that the state golf tournament would be cancelled this season. The season will come to an end with the sectional championship.
Pierce Grieve, a senior, has played in the state championship every year since he was a freshman, and this was not the way he expected his final season to play out.
"It sucks not having the opportunity to defend our title and go back-to-back," he said.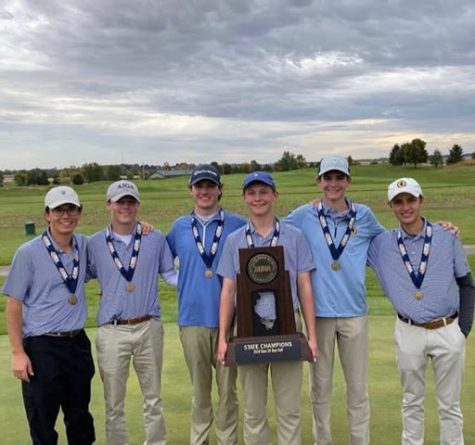 With the ultimate goal of winning the state championship stripped from them, the team was left wondering what they're trying to achieve with the season. Pierce says that the team is treating every invitational tournament as if it's the state championship.
"Personally, I think it just made all of us more hungry with the goal to win everything we play in," Grieve said about the team's attitude for the season.
For seniors like Will Webb, this season was their last opportunity to play in state. Webb would have likely filled the final spot on the state championship roster this season.
"I was really looking forward to [getting] into the top six and [playing] in state with the guys," Webb said. "It would've been a fun experience."
After receiving such a crushing blow to the team's aspirations for the year, it seems difficult for them to keep their heads high, but Jack Marshall, a two-time state qualifier, is staying positive.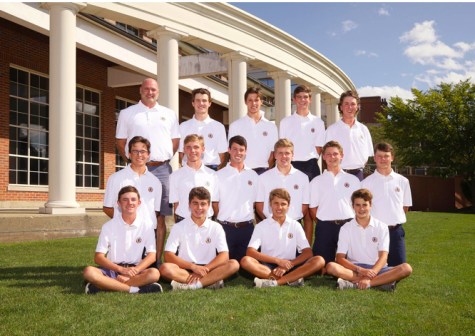 "[It is] really bitter that we won't be able to repeat with all the guys and all the seniors but we're lucky to have a season," he said. Marshall, a junior, has another chance to play for the state championship next year.
"At the end of the day the situation was out of our hands," said Grieve.
The Scouts have started the season off strong, with a 13-1 record in the first few weeks of the season. The team has followed the guidelines that the IHSA announced all participating golfers must play under. Between leaving the pin in at all times and mask-wearing guidelines, the team have found that the restrictions are not overly prohibitive.
Among those staying positive is senior Colin Jasper.
"We are all grateful we even get the chance to play our senior year and play our season out."
About the Writer
Edward Torosian, Staff Writer
Junior Edward Torosian is involved with the golf, swimming, and tennis teams at Lake Forest High School. When he isn't writing for the Forest Scout or...