Where To Get Blue Light Glasses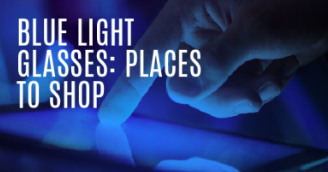 Ever since the beginning of E-learning, LFHS students have been required to stare at their screens for seven to eight hours a day. This has led students to now experience symptoms like headaches, fatigue, and nausea – symptoms they wouldn't have typically seen throughout a normal school day.
Fortunately, many companies have decided to come out with glasses to fix these problems, as they have seen an increasing need throughout schools across the country.
These glasses have lenses designed specifically for limiting exposure to blue light, as it is a distinct wavelengths of light that has been proven to damage the retina. Some wonder if they are really worth investing in and where can you get them? Here are a couple places where you can get a pair! 
The company FEIYOLD sells their Blue Light Blocking Glasses on Amazon. These glasses come in a two pack and there are four different color options. I have personally tried these out, and I love them! They have a plastic frame, are non-polarized, non-prescription, and lightweight.
They block UV400 and 99% of harmful blue light from your digital screens. This pack of glasses retails at $19.98, but for a limited time they are $3.00 off and ships in 2-3 days.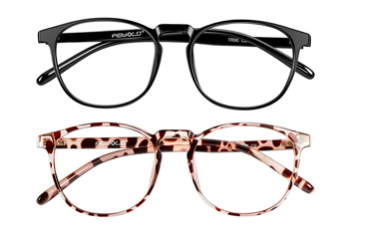 The brand These Glasses offer stylish and trendy blue light blocking glasses for an affordable price. These Glasses have been popularized by a social media app, TikTok.
Many TikTok users promote and offer coupon codes for this brand to get them at an even more affordable price. Their blue light glasses relieve eye discomfort and prevent screen induced headaches. They're best-selling model is "Iconic", retailing at $29.97.
Quay Australia is a well known glasses brand that has now followed the trend of blue light blocking glasses. They are a little on the pricier side, but definitely worth it. Quay Australia has tons of different styles and colors to choose from for both men and women.
Their blue light glasses are also available in prescription-friendly frames as well. They have been designed to prevent symptoms like tired eyes, vision blur, and sleeplessness.
They currently retail at an average price of $55-70, but Quay is having a buy one get one free deal for a limited time!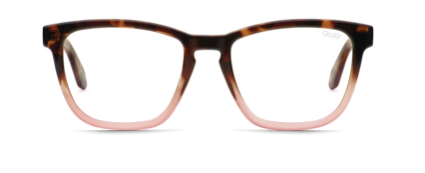 About the Writer
Kristin Fisch, Staff Writer
Kristin Fisch is a senior at LFHS and a member of the varsity gymnastics and cheerleading team. She loves Dunkin iced coffee, watching Netflix, and spending...