Shop These Small Businesses On Instagram
With Covid-19 affecting every area of life, especially businesses, there has been a push for individuals to support small businesses. Since I have been spending a lot more time at home, I have started to do a lot more online shopping instead of going to the mall. I have fallen in love with a bunch of different small Instagram businesses, as you are able to buy clothing and accessories that few people have. Here is a list of my favorite companies that I have discovered over the past few months on Instagram!
……………………………………………………………………………………………………………………..
Stickers @sister.stickers
This small sticker business makes custom university apparel and stickers, perfect for your phone, computer, room, or car. They have over 150 schools listed in almost every state, so no matter where you attend school, you can be sure to find stickers that you love.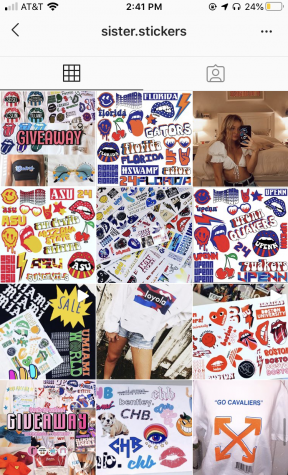 Clothing @shopstarfit

Starfit makes sweatshirts, sweatpants, and tops, which are so cozy and look great for tons of different occasions. The most popular item is their star and lightning bolt sweatsuits, which come in grey, black, navy, red, and green.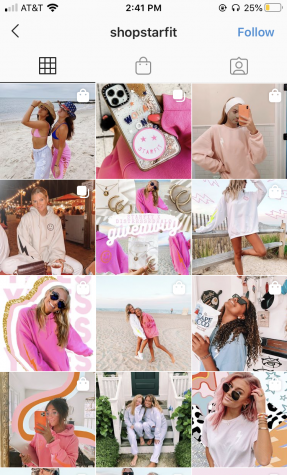 Photos @raw_rebellious

This company sells jewelry, colleges, phone cases, accessories, and more! They also do giant prints of their custom photos that look great in dorm rooms.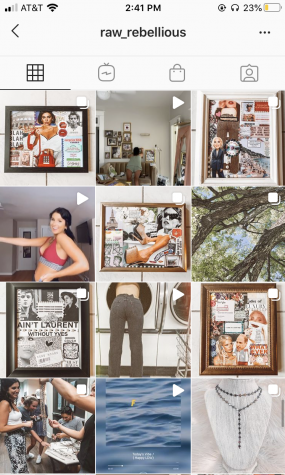 Clothing @brookemdesigns__

This clothing company was started by a teenage girl who makes unique apparel like sweatshirts and graphic tees. There are so many different options, so check out her Instagram for more designs and styles.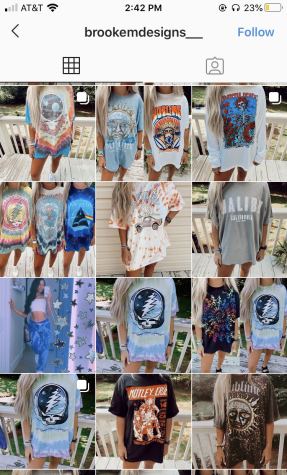 Jewelry @strungbystroh
This jewelry business was started in 2016 and sells necklaces, rings, earrings, bracelets, and customized jewelry. The jewelry is all handmade and unique, with tons of options to choose from.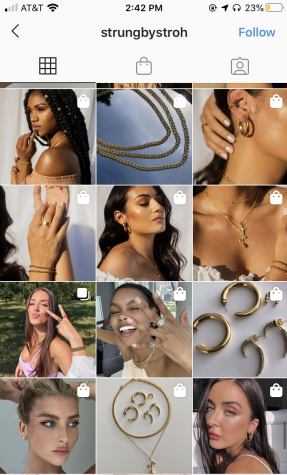 Clothing @eatbrunchclub
Brunch Club boutique was started by an editor at Cosmopolitan named Samantha Feher, so here you will be sure to get great fashion advice. The clothing brand sells dresses, tops, jackets, and more and almost everything is under $100.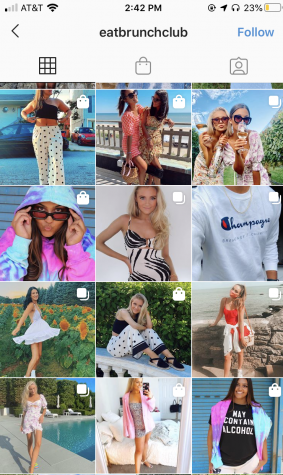 Clothing @gratefulthreads_
This company is super unique because they sell hand-stitched embroidered clothing, with the opportunity to completely customize the color and design of your shirt or sweatshirt. They can also do mass orders for groups like sororities or sports teams.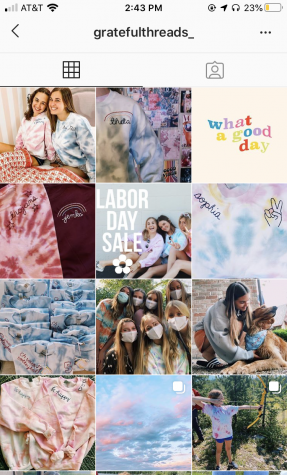 Masks @reusemasks
Masks have unfortunately become an essential, but this brand makes super cute and breathable ones. The company also sells a tie dye kit so you can customize your mask! They have tons of different colors, patterns, and styles, so you can definitely find one that you love.