Bluffington's on the Bluff
The cozy, inexpensive restaurant on E. Scranton Avenue in Lake Bluff that people of all ages can love and enjoy.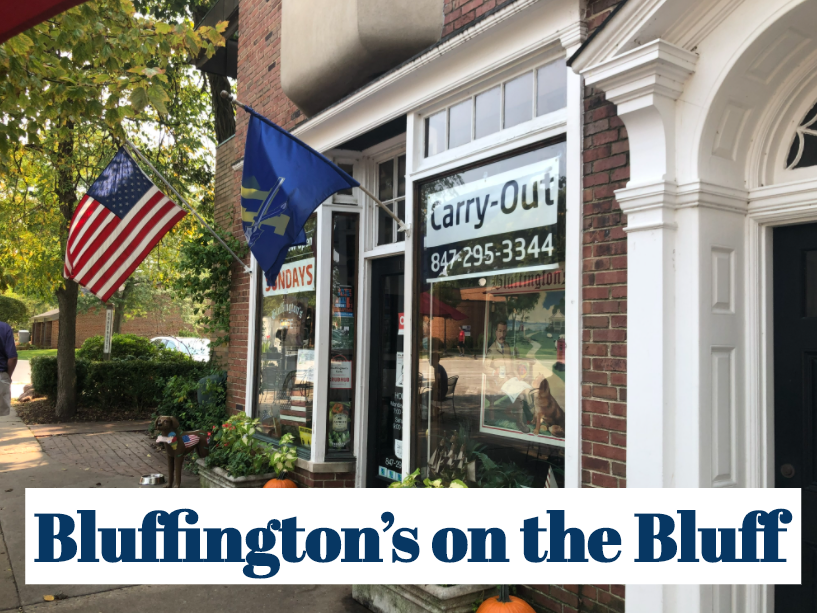 Keeping a steady business on E. Scranton Avenue is not an easy task, but 113 E. Scranton has been occupied by Bluffington's for over 20 years. If you are looking for a welcoming and heartwarming restaurant to dine at locally, then Bluffington's Cafe is the place for you.
Bluffington's Cafe is a local restaurant in uptown Lake Bluff that serves breakfast and lunch options that are reasonably priced for the quality of the food you receive. If you were craving a good, hearty breakfast but didn't have enough money to go to a sit down restaurant, an egg sandwich for Bluffington's only costs about $3.49- $6.95. The prices are very inexpensive for the amount of food you receive.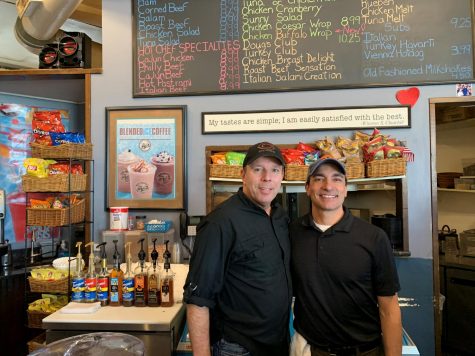 They offer vegan and vegetarian options, lots of options as well such as sandwiches, salads, coffee, baked goods, desserts ranging from milkshakes, ice cream, and smoothies. The most popular sandwich is Doug's Club, it includes chicken salad, bacon, cheddar cheese, lettuce, tomato and mayonnaise served on toasted whole wheat bread. Served with a pickle spear and your choice of a side (potato salad, coleslaw, and chips). 
Prior to the COVID-19 pandemic, Bluffington's Cafe was open Mon-Sat previous to COVID-19, but now they are open every day of the week. Their business hours vary throughout the week and hours during the  weekdays are  7am-3pm and weekends 9am-3pm. 
The local restaurant has a very cozy but open space, which has a quaint but welcoming London theme. Since the restaurant is very popular within the community it gets busy at times but it is for sure worth the wait. The restaurant is a big hit for the kids all around the neighborhood.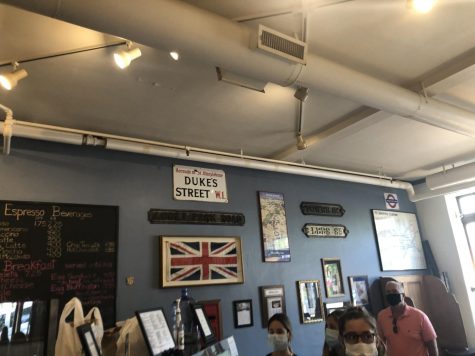 If you need a good place to eat go to Bluffington's Cafe on Scranton Avenue in Lake Bluff. The homey, welcoming atmosphere of Bluffington's makes it stand out above all other restaurants in the area. If you ever need a quick eat with your friends around the Bluff, Bluffington's is the restaurant to choose. 
If you have any questions for the owners, contact: 
Derek Hilldale: (847) 331 – 2419
Doug: (847) 420 – 2309
Bluffington's Cafe: (847) 295 – 3344
About the Contributors
Sophie Burke, Staff Writer
Sophie Burke is a senior at LFHS. She enjoys writing about sports and plans to continue writing in journalism. She enjoys being active such as running,...
Carley Walker, Editor-in-Chief
Carley Walker is a senior at Lake Forest High School. Outside of school, you can find her rowing on the Chicago River for her team Chicago Rowing Foundation...