LFHS Senior Releases Debut Album Proving She's Nothing Like Any Other Musician Her Age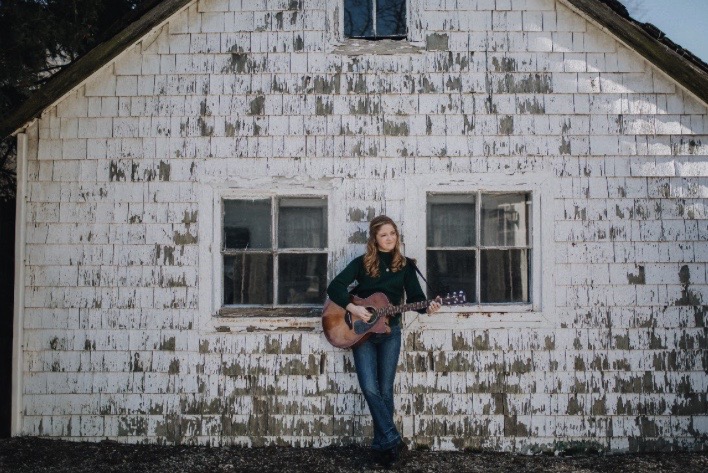 At just 17 years old, senior Sylvia Kollasch did what many aspiring artists could only dream of doing: producing and publishing her own album. That's right, her first, full-length, 26 minute and 49 second compilation of seven songs in one full-length album. 
The singer's gifts have not gone unnoticed by her peers. Kollasch performs every chance she gets: most recently at LFHS' Talent Show, TedxLFHS, Croya's Battle of the Bands, and Gorton Palooza. Aside from the community she's created through Interlochen Arts Academy in Michigan, Kollasch used to hear praise solely from members in the North Shore community. 
But now, with the release of this new album, her sound has the potential to hear praises from around the world.
After my first listen, I was immediately reminded of a mix between Taylor Swift and H.E.R. Releasing an album at the age of 17 is commendable on its own; however, to release a debut album with such raw emotion shows a degree of maturity and passion that sets Kollasch apart from the rest. 
Recently, I got the chance to talk with the singer-songwriter about her writing process and about her first album and the process she went through: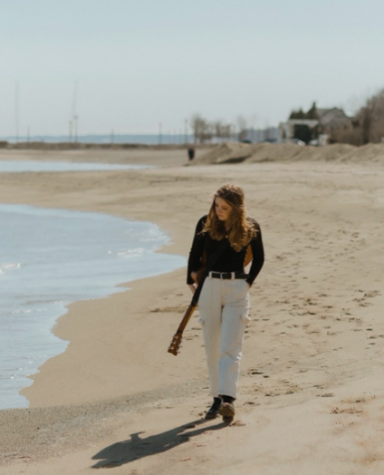 How long have you been writing songs?
I wrote my first song when I was 8 years old. It was called 'I Can Keep a Secret.' Since I was eight, I would write a song every once in a while. Then, I started to get more serious about writing songs my freshman year and began to take it more seriously.
Who is one of your main inspirations? 
When I was little, Taylor Swift inspired me to start writing songs and she's been my main inspiration ever since. 
Describe your writing process? How does a song come to you? 
Honestly, it really depends on the mood I'm in. I don't set aside time once a day to write songs. For me, a song idea really just comes out of nowhere. I could just be sitting in my bed watching Netflix, and all of sudden I get this idea. Then, I grab my guitar or go to the piano and start playing some chords. It's mostly about inspiration I get in a moment; the moment usually comes out of nowhere.
Did you play all the instruments in your songs?
No, I did not. There's some percussion, drums, bass, and some electric guitar. I only played my main instruments like my core instruments, my guitar and piano, like I play live. Then, my producer helped play with the extra instruments since he can play a lot of instruments too. The instruments really added depth to the songs and really changed how the songs turned out.
Do the chords or the words in the song come first?
It depends. Sometimes I work on the words first, but other times I work on the chords first. If I know the idea, I'll usually write the lyrics first. Sometimes, I write two lines of lyrics, and then I'll try to grab my guitar to figure it out. It really helps me to have an instrument nearby because I think I write better lyrics when there is music behind it. 
Is there a particular theme to your album?
Yes, all the songs have to do with love. At the beginning of the album it starts with setting the scene with about my day and about a summer fling. Then, the songs add up to you dating that person. Then, there's conflict in the middle album with the song called "Don't Trust Him." At the end of the album, you come to the realization that you don't need him. In "Nothing Like You" it is more about how the person wasn't right for you, and how they try to piece you together and try to make you their own version of yourself. This is later explained in "Piece Me Together" when I learn that I want to be the best version of myself. 
What is your favorite song off of your album?
My overall favorite song is for sure, "My Love Can't Be Tamed."  It's hard to choose, really, but I do like the songs that are less upbeat and slower. I also really like "Night and Day" and "Nothing Like You."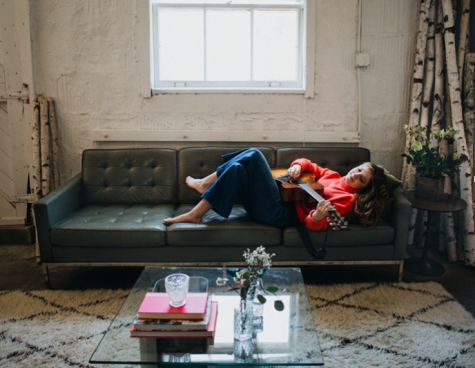 What was the hardest song to write?
The hardest song to write was probably "You Said I Said." I remember I wrote all the songs on my album at [Camp] Interlochen, and "You Said I Said," was one of the only songs I wrote at home. By the time I had begun writing "You Said I Said," I had an idea for an overall theme for all the songs I wanted to write; this song was forced into fitting the theme. All of the other songs were able to flow together much more easily.
Did anyone help you with your album? 
Some people gave me the prompts. My song "Sunset Hair" was a prompt I got from one of my songwriting teachers. Some of my songwriter friends have helped me out; when I was writing songs at Interlochen, I would ask them for ideas about what the next lyric would be. Then, my producer, Dan McMurray, helped with a lot of ideas for production and what other instruments I could add for the songs. 
Can you describe the publishing process?
I used a publishing website and I put in all the tracks to my songs. I had to put in this extra background information. I had to get all my songs copyrighted. It may sound hard and frustrating, but the whole process of it was super exciting. I never really thought of it as being hard because it just meant that I was one step closer to my goal of having my music published.
How long did it take you to finalize your album?
It took over a year. It's definitely harder with having school, trying to write the songs, find the right chords, and having to edit the songs. I also had to record outside of my house, so I had to make appointments to go to a recording studio. It could have been shorter, but either way, I'm glad that it's finished and that it's out.
What have you learned from this experience of writing and publishing the album? 
I learned how the process works, and it's actually much more complicated and took longer than I thought it would. It's not just recording the core instruments and the vocals, it's so much more than that.
It takes a lot of editing too. My producer tried different sounds and all different frequencies for different instruments and sent them to me and said, "Hey what do you think of this?" To me, the audios all sounded very similar, but those tiny little edits from each audio would change the whole song completely. Then, once you put all those small pieces together, it can really make the song sound professional.  
Were there any challenges you faced in the overall process?
There would be some problems in the publishing part of it. I had to get my music copyrighted first before I could release the songs. There are also a bunch of legal things involving released material and collecting royalties, which I still need to work on. Those problems are definitely still present, but I'm working on it and contacting people that can help me with my royalties. 
Are you working on any new music right now?
Yes. I am working on trying to figure out what other songs fit into your next project. So far, I have no idea what theme I want, but I don't think it's going to be 'love'. I think it's going to be more of a conflict theme, or feeling conflicted.
What are your goals for the future and do you want a career in music?
My current goal is definitely to work in the music industry. It would be awesome to live off of performing, but I know the chance of that happening is super slim. Because of that I would love to work in the music industry and business. 
Do you have any advice for aspiring musicians and songwriters?
Write down your feelings. For me, I feel like my songs turn out better when I write about my feelings and my emotions. It helps me when I'm struggling with something to write about it because it makes me feel so much better. So, if anyone is struggling with something, I would say write a song about it if you want to write your song. It helps to cope with those emotions and those problems.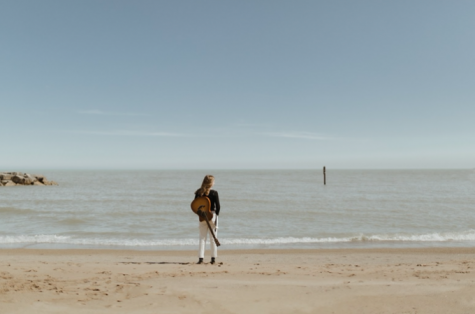 Go check out Sylvia Kollasch's debut album "Nothing Like You" on all streaming platforms now!
About the Writer
Carley Walker, Editor-in-Chief
Carley Walker is a senior at Lake Forest High School. Outside of school, you can find her rowing on the Chicago River for her team Chicago Rowing Foundation...