Scout Shout Out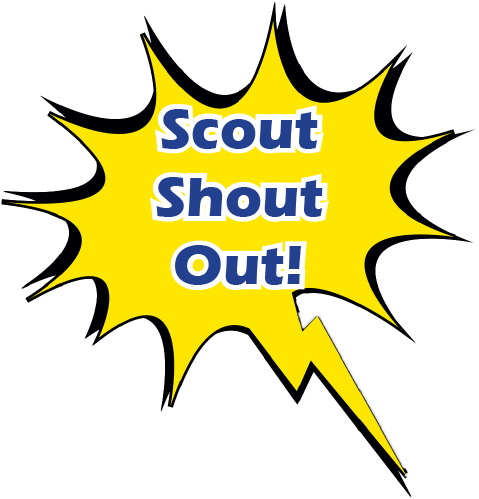 Good deeds, kind behavior, and important accomplishments deserve to be recognized. The Scout Shout-Out is an opportunity for Scouts of all types to honor each other when we demonstrate the values that are most important to us. If you would like to recognize a fellow Scout for kindness, hard work, personal accomplishments or any other contribution to our community, please visit here.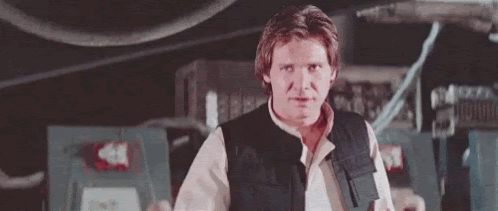 EdTec Department
What happened: They are always so helpful to students and staff!
Personal Message: The EdTec Department has always been so helpful with all my computer problems and consistently has given me good tech ideas for projects too over the past 4 years. Thank you!! I'll miss you Mrs. Grigg, Mr. Homer, & Mr. Juliano! 
Who Made the Shout-Out: Catherine Grueb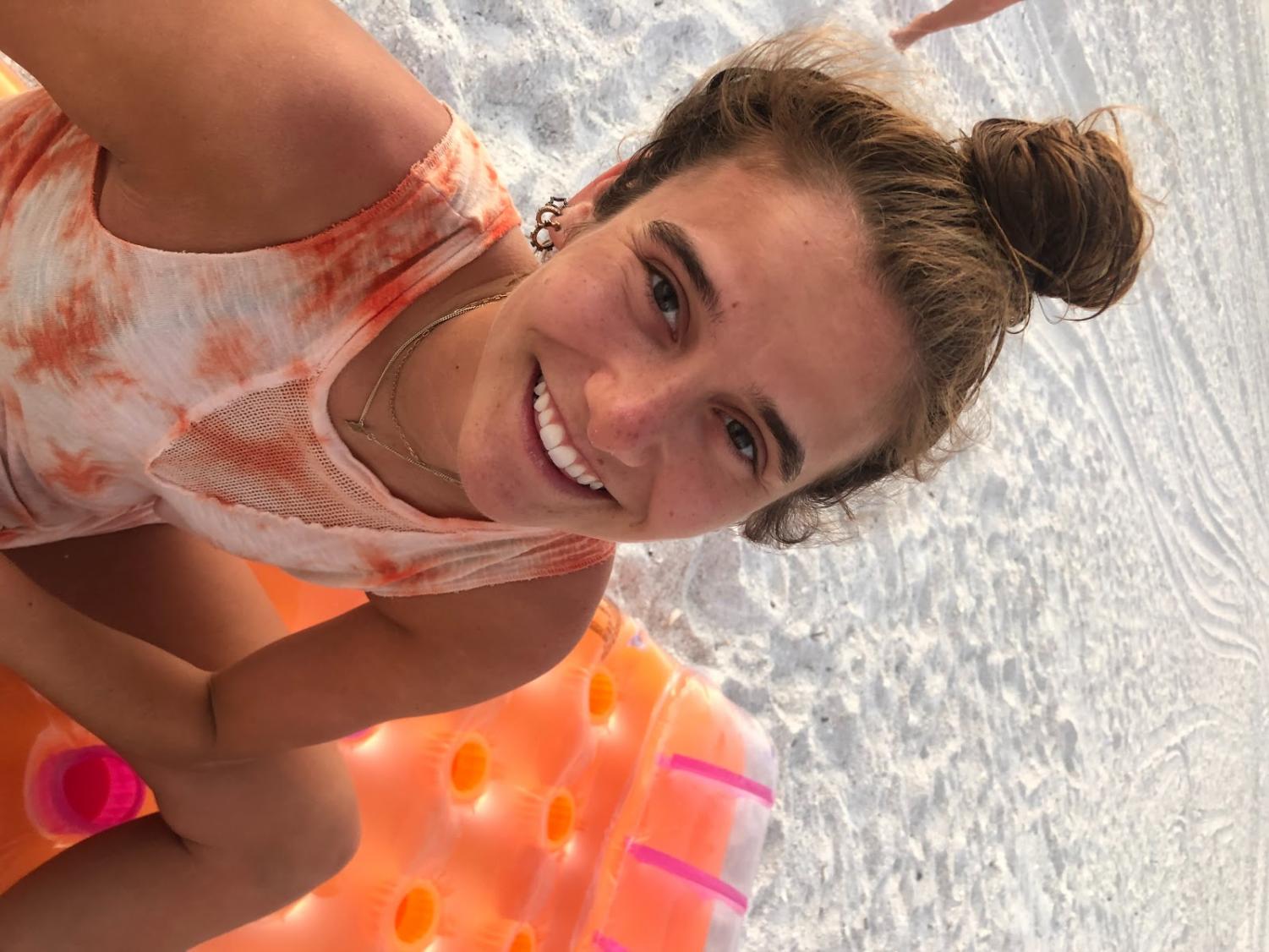 Mary McKendry
What happened: One day, three years ago, I subbed Mary's Spanish classes. The next day, Mary went out of her way to say hi to me in the hallway and has done this every day since! Most kids don't go out of the way to say hi to a sub in the halls.
Personal Message: This is just a test to who Mary is. She is so friendly and caring and she makes everyone feel comfortable. She goes out of her way to support her classmates, friends, teammates and school. Thanks for making the LFHS halls a friendlier place!
Who Made the Shout-Out: Ms. Gregory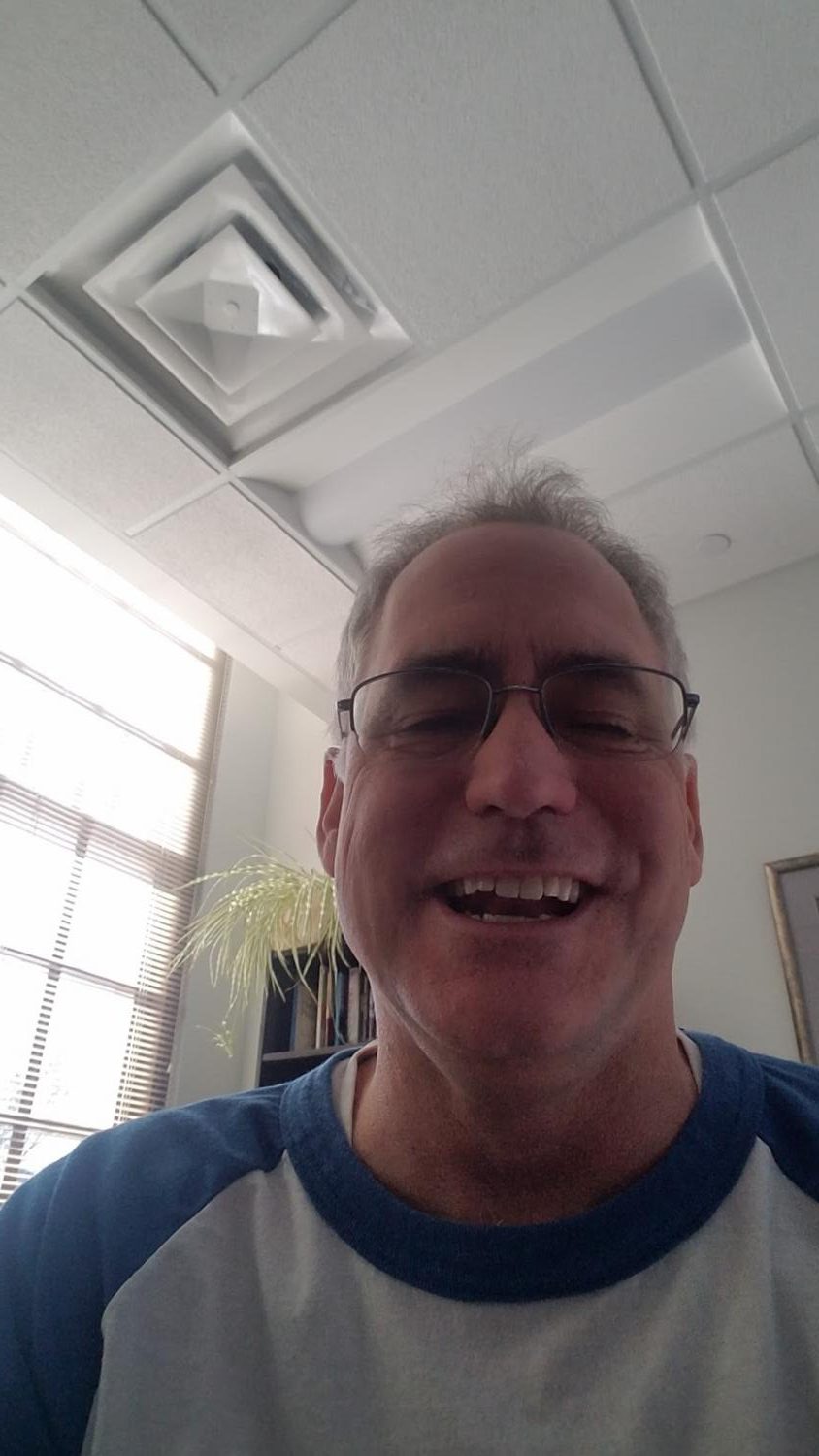 Mr. Sullivan
What happened: Mr. Sullivan has been a parent, a teacher and an administrator at LFHS for more than 25 years. He cares deeply about the students and families that live in our communities. He has grown the Open Doors program and led the work to establish the Career Fair, which gives our students a vast array of information and connections for post high school. While he has managed myriad other duties and responsibilities with skill and acumen, Mr. Sullivan has been a steady voice of reason for the administrative team, keeping the best interests of students at the core of our work. He will be missed as a colleague but will always be our friend – we wish him the best in the next phase of his life!
Personal Message: Building Leadership Team
Who Made the Shout-Out: Dr. Sassen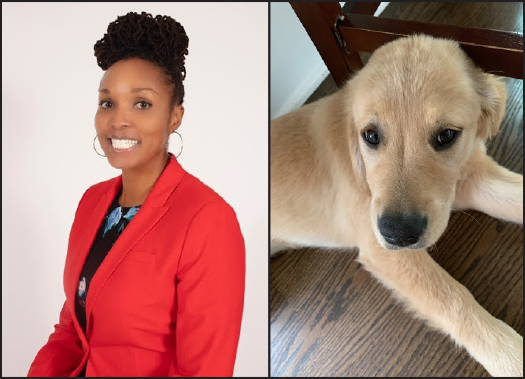 Chala Holland and Patrick Sassen
What happened: Thank you for carefully thinking through all the ways to honor our graduating class of 2020!!! You have spent countless hours creatively identifying, planning and carrying out a special virtual graduation as well as ensuring all the details.  Thank you!!!!
Who Made the Shout-Out: Dr. Sterpin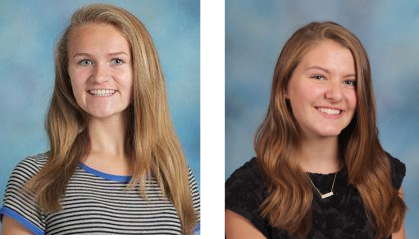 Natalie Logue and Abby Bentley
What happened: These two wonderful students are still putting in 100% effort for AP French even though they aren't taking the AP exam (which they both know is totally fine with me!). We've been completely focused on practicing the test tasks, they know their grade isn't going anywhere, they're seniors, and they're STILL doing every single thing I ask them to do!
Personal Message: Merci beaucoup, Natalie and Abby, for having integrity, respecting our class, and putting in the work! Mme Song
Who Made the Shout-Out: Ms. Song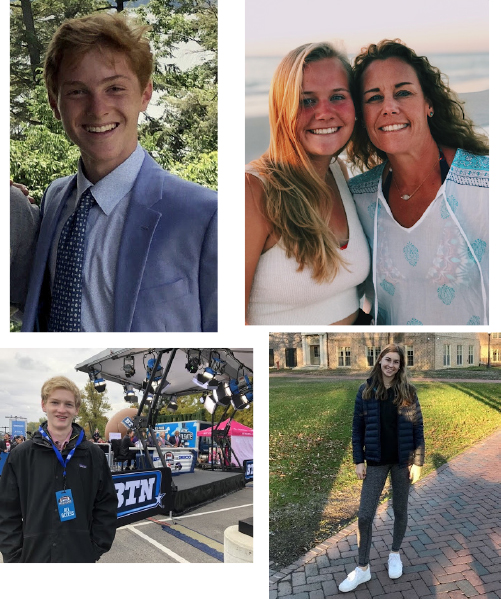 Will Elliott, Morgan Bielski, Erica O'Neil and Peter Elliott
What happened: The Junior Class Student Council Exec board spent two weekends trying to bring "You Hold the Key" Prom 2020 alive. It was important for them to honor the seniors and acknowledge losing Prom this year. The hours spent on google meets, hand delivery of sashes, creation of the prom court video and live stream coronation was exactly what you would expect from this exec board and the Junior Class Student Council. I have been so lucky to be their sponsor this year. They inspire me and I hope they can continue to lead the way at Lake Forest High School as seniors.
Personal Message: Thank you Will, Morgan and Erica for an amazing first year of Student Council for me and to Peter for being the best cameraman ever! You guys rock! Mrs. Crouch
Who Made the Shout-Out: Ms. Crouch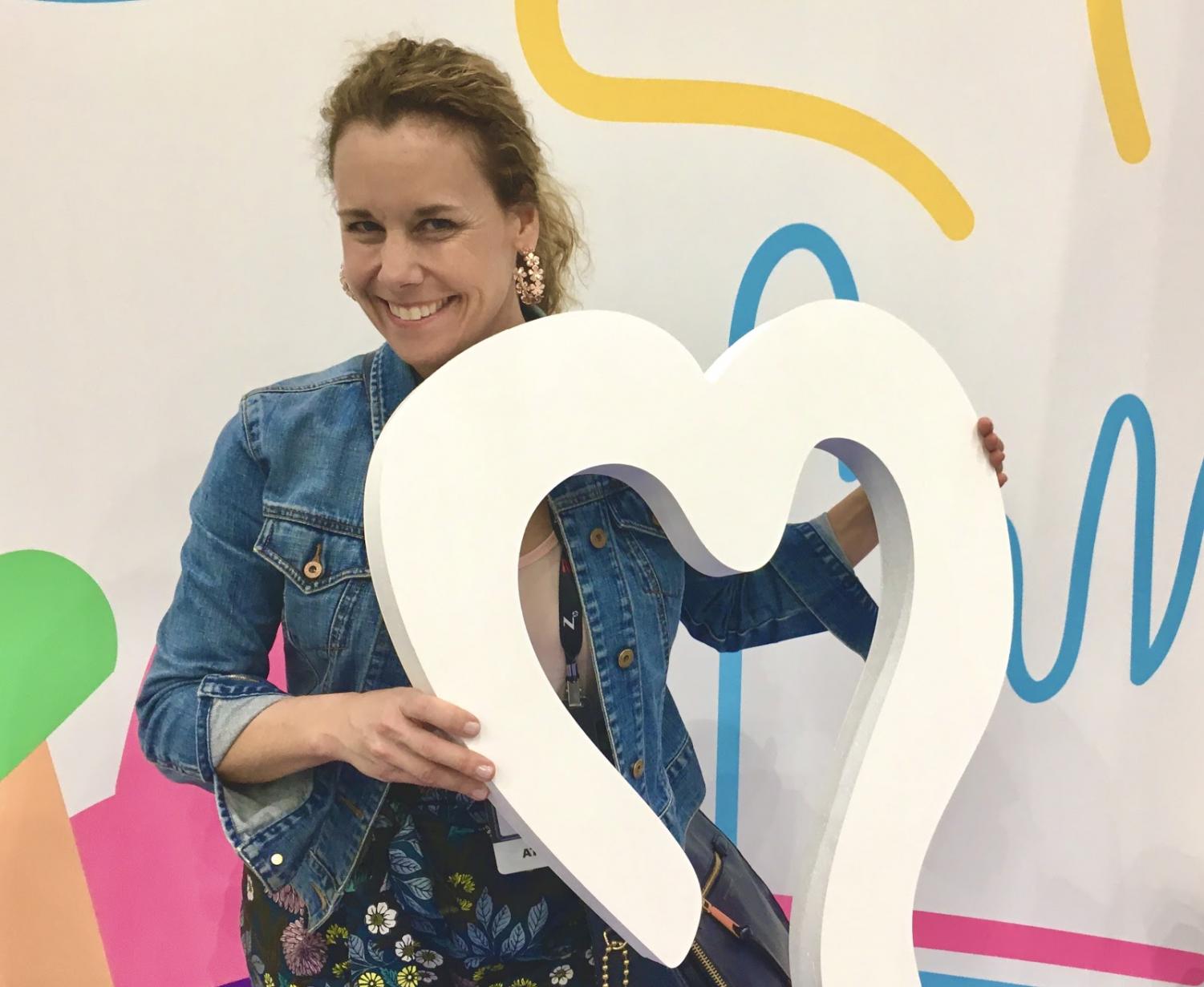 Carolyn Bielski
What happened: Carolyn has been super flexible in accommodating our students that need extra help and time getting their assignments completed.
Who Made the Shout-Out: Anonymous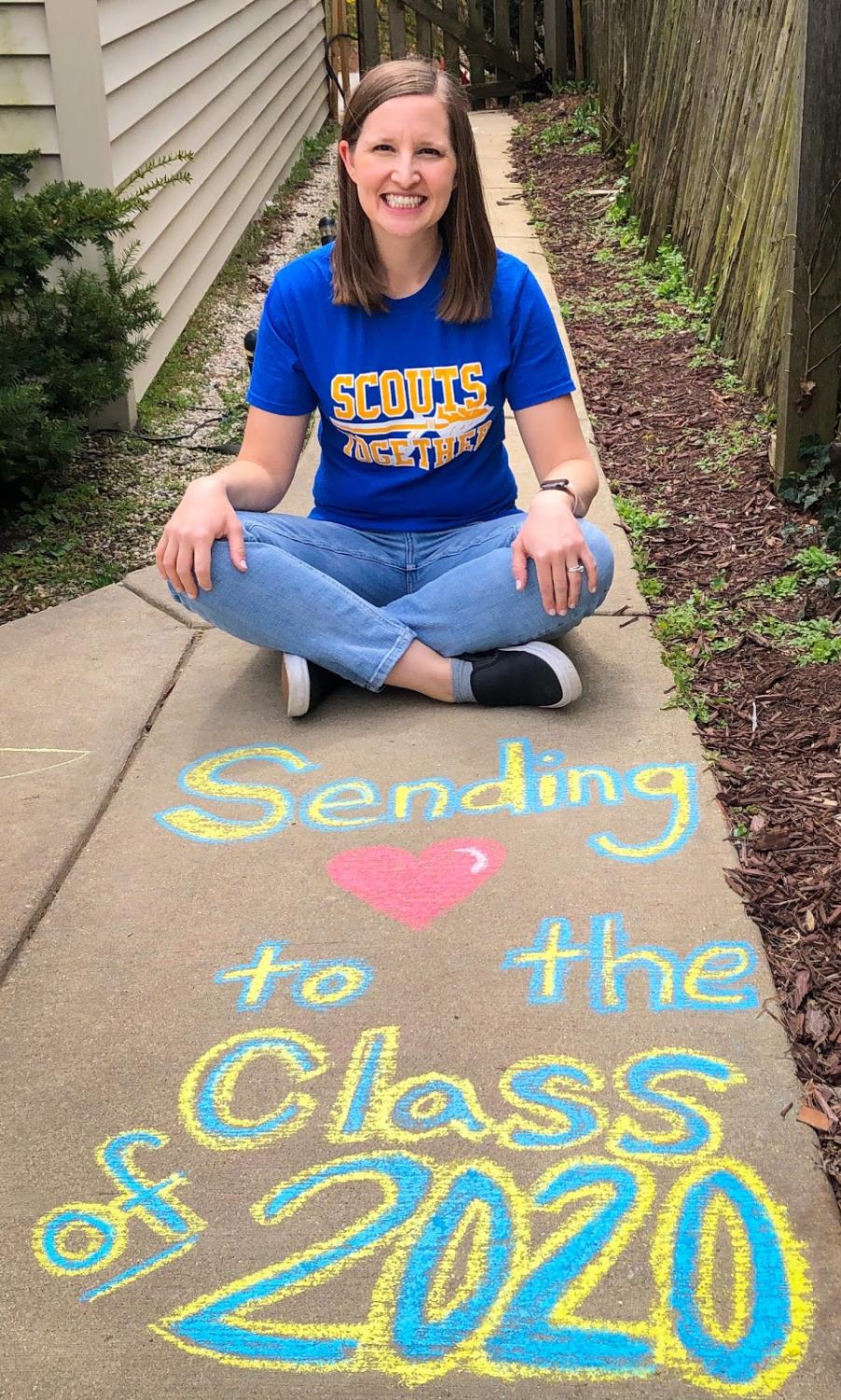 Jen Thomas
What happened: Jen has gone above and beyond in working with students to help them complete her assigned projects.
Who Made the Shout-Out: Anonymous

Connor Higgins, Salma Alsikafi, Keaton Wilhelm and Anthony Ranallo
What happened: These four seniors are TA's for Lubliner/Crouch English 2 class. They spent everyday FIRST period helping the students in our class understand the ins and outs of literature and analysis writing. They use humor, intelligence and empathy to teach the ways of a Lubliner class. These four continue to impress as they help us navigate and engage students through e-learning. They get on our google meets every Wednesday and Friday at 9am! We have been so fortunate to bond with them over their senior year. We are so proud and congratulations to these amazing students on their next adventures!
Personal Message: Connor, Salma, Keaton and Anthony- You ALL are amazing TA's even though you compete and fight over who is the best. You ALL are amazing people and we have enjoyed every minute of this class with you. Congratulations on your graduation! -Mr. Lubliner and Mrs. Crouch
Who Made the Shout-Out: Ms. Crouch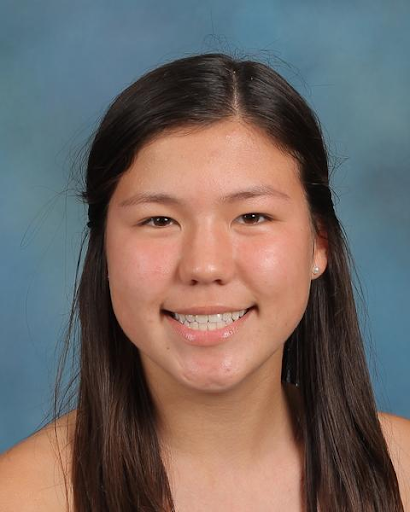 Sophia Maggos
What happened: Sophia is always there for me and is always there to push me to the next level and always helps me
Personal Message: She's a gem. and a hard one to find
Who Made the Shout-Out: Anonymous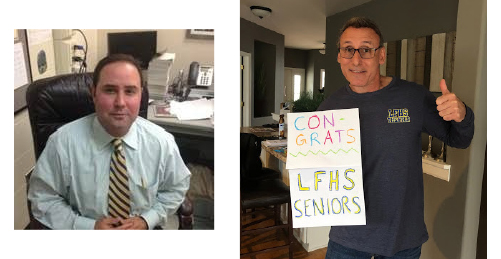 Mr. LaScala & Mr. Pulio
What happened: Mr. LaScala & Mr. Pulio worked so hard in their Business Incubator Classes to prepare their teams for their Academic Pitches! 
Who Made the Shout-Out: Anonymous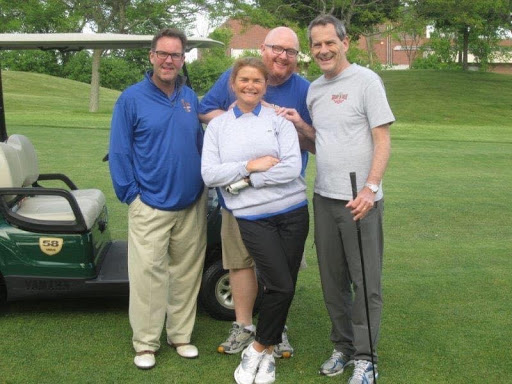 Elizabeth Del Fava
What happened: Mrs. Del Fava has worked tirelessly with students and teachers to prepare for AP testing She has done so with a smile on her face and in an organized fashion. We are all very lucky to have her leading this charge!
Who Made the Shout-Out: Anonymous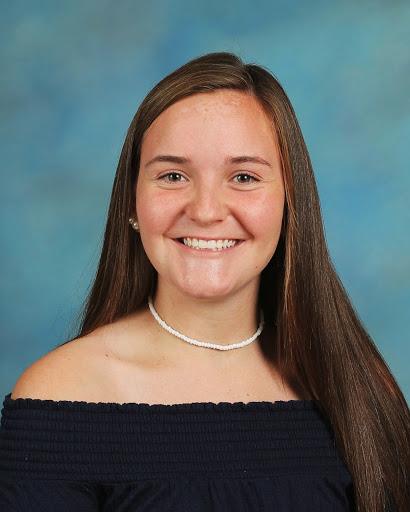 Kerrigan Weston
What happened: She left cupcakes at several of her friend's doors as a little pick-me-up during quarantine. Kerrigan is such a considerate and kind friend!!
Personal Message: Thanks Kerr, love you❤️ – Mary Considine
Who Made the Shout-Out: Mary Considine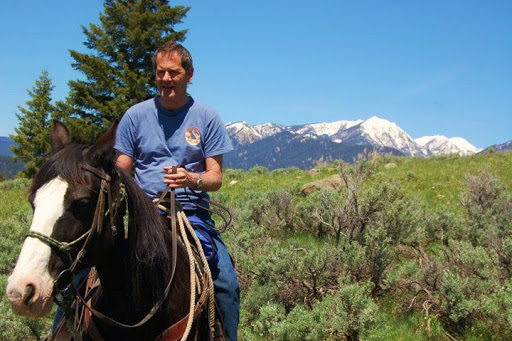 Peter Lubliner
What happened: On our Google meets every Thursday he keeps up the tradition of telling us stories like we used to do on Fridays which makes things feel more normal. He's been so helpful and checking in on us like he always does.
Personal Message: Thank you!
Who Made the Shout-Out: Anonymous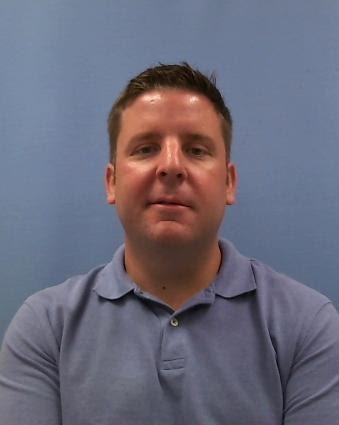 Peter Kelly
What happened: Thank you for persevering through all difficult situations and being open to learning.  I am lucky to partner with you everyday.
Personal Message: Thank you, thank you and thank you for your endless commitment to ensuring the best service delivery model for all students.  I hope you have an enjoyable summer with your family.
Who Made the Shout-Out: Dr. Sterpin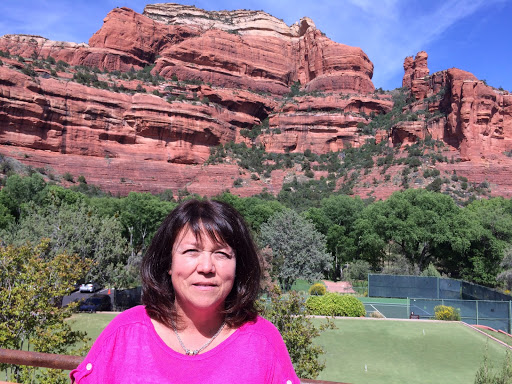 Gail Lantvit
What happened: Thank you, Gail for your service and leadership at LFHS.  You have been an amazing colleague, mentor and friend. I learn so much from you everyday!!!   Thank you for making sure all students you support have all the necessary scaffolds to be successful especially upon their reintegration!!! 🙂  Love you.
Personal Message: Best wishes in your retirement.  Enjoy your time in Florida with John and your grandkids.  Please keep in touch!!!
Who Made the Shout-Out: Dr. Sterpin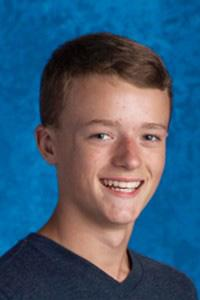 Kai Kroeger
What happened: Kai has made an impact on me since the first day of my freshman year. I remember walking into the trainer and one of my friends introduced me to him. He instantly greeted me and made me feel at home. He always has a smile on his face and will never fail to make you laugh. Kai has taught me the ropes of high-school and as he goes on to play division 1 football I wish him the best of luck on his future journey.
Who Made the Shout-Out: Chris Moehlenpah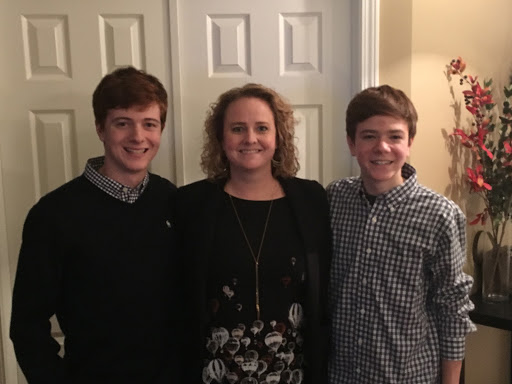 Joey Kowalik
What happened: Thank you Joey for supporting all our department initiatives and ensuring every detail is considered.  As a result of your leadership, department processes are streamlined, supports are in place and follow up is provided.  Thank you!  I hope you enjoy your time off with your family hiking and fishing.  🙂
Personal Message: Thank you for the adorable gnome mug!!! It was super nice to be thought of and you know I love all gnomes items!!!
Who Made the Shout-Out: Dr. Sterpin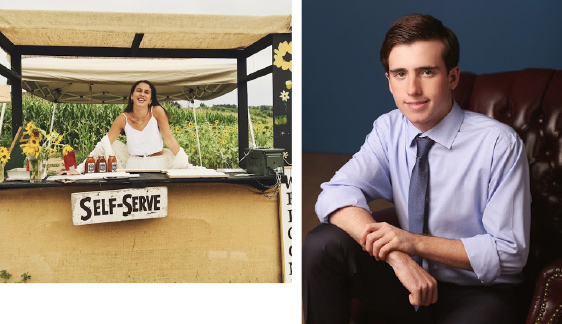 Ava Manelis and Joey Goodsir
What happened: Ava and Joey have done a fantastic job as co-editors-in-chief of The Forest Scout this year. Their hard work, commitment, and patience have helped the staff produce some great content despite very difficult circumstances.
Personal Message: Thank you so much for all that you've done! Good luck next year.
Who Made the Shout-Out: Mr. Leyden

Jennifer Gleason
What happened: Jennifer has worked tirelessly on Honors Night!  Honors night will take on a new look this year being virtual, and Jennifer has gone above and beyond to make this night special for our graduating class of 2020!
Personal Message: Jennifer is the most organized person I know and has patience like no other.  Congrats Jen on putting together a wonderful evening for our seniors!!  You are amazing!
Who Made the Shout-Out: Ms. Dell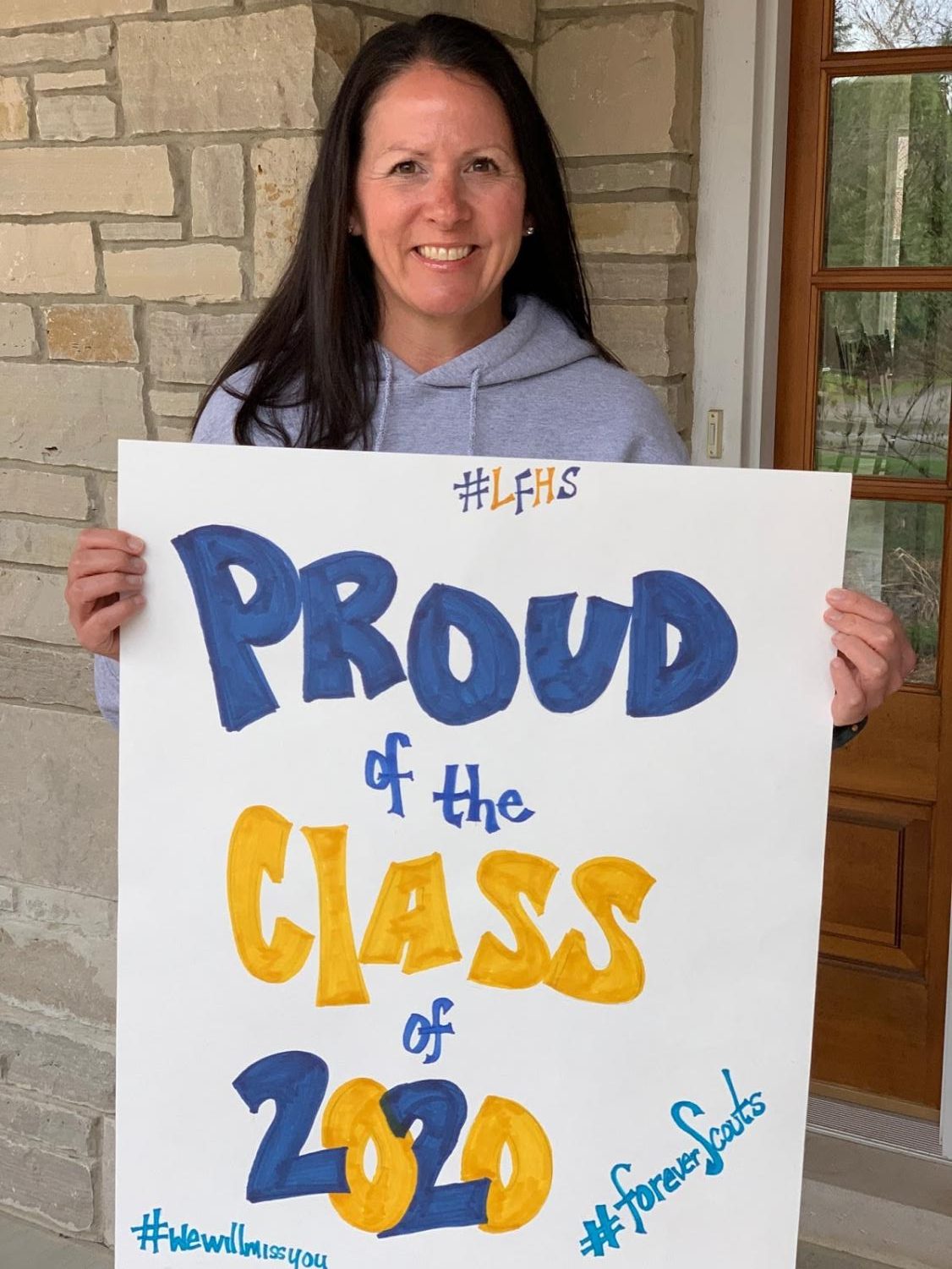 Michelene Tomek
What happened: Along with her own job responsibilities of managing half of the student body as a dean, Michelene reaches into her back pocket to pull out her math teacher prowess and takes time to individually help her students with their math work. This includes but is not limited to answering a clarifying question, helping students review for a test or quiz, guiding them on a project, or just helping to build confidence in their math abilities. Michelene has actually been doing this all year long. This just goes to show how great of a person and how compassionate of an educator she is. These are students that are choosing to get help from their dean over their own teachers for various reasons but the key component in all of them is Michelene. It is especially amazing that she has continued this during remote learning. She schedules time out of her day and away from her family to help students via google meet. This is definitely above and beyond the job description of dean. It just goes to show how much of an asset she is to the school and the community as well as how great of a person Michelene is.
Personal Message: Michelene is a great teacher, dean, mother, and person. She is someone that I admire. She has always been a mentor to me and more importantly a great friend. 
Who Made the Shout-Out: Mr. Runft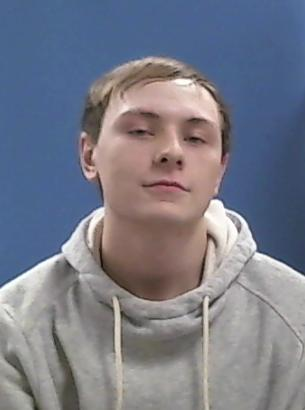 Tanner Koeck
What happened: Great job working on all of your classes day in and day out during eLearning. Perseverance paid off. Congrats, we will miss you!
Who Made the Shout-Out: Mrs. Harmsen and Mrs. Tomek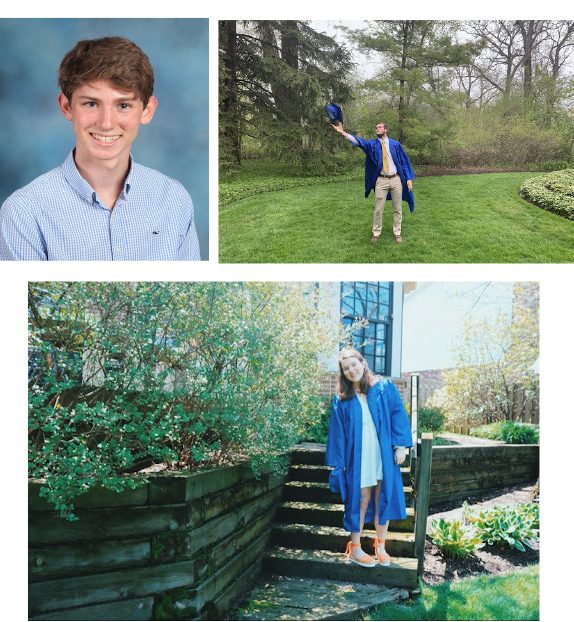 Lillie Michael, Coel Morcott, Sam Rappin
What happened: Great educators and friends
Personal Message: Lillie, Coel, and Sam are seniors who have had an enormous impact on the English Language Learners at LFHS as TA's and peer tutors. The students in the program have a wide range of skills in English and varying needs. I could count on each one of these seniors to work one-on-one with certain students for the entire period, allowing me to support others in the class. At first, they needed a lot of guidance but eventually became amazing educators in their own right, running the class for their students on their own. I do not know what I would have done without them. Beyond helping me educate, however, they helped me form a school family for these students who often found it hard to fit in and find a place at LFHS. They became the connection to the student body. They became friends. I am going to miss their passion for many things, including these students, and their big hearts. They have had as much impact on me as they have had on the students. Great things are ahead for them!!!

Who Made the Shout-Out: Mrs. Ramirez