Reflecting on JSA: Looking Back On My Second High School Family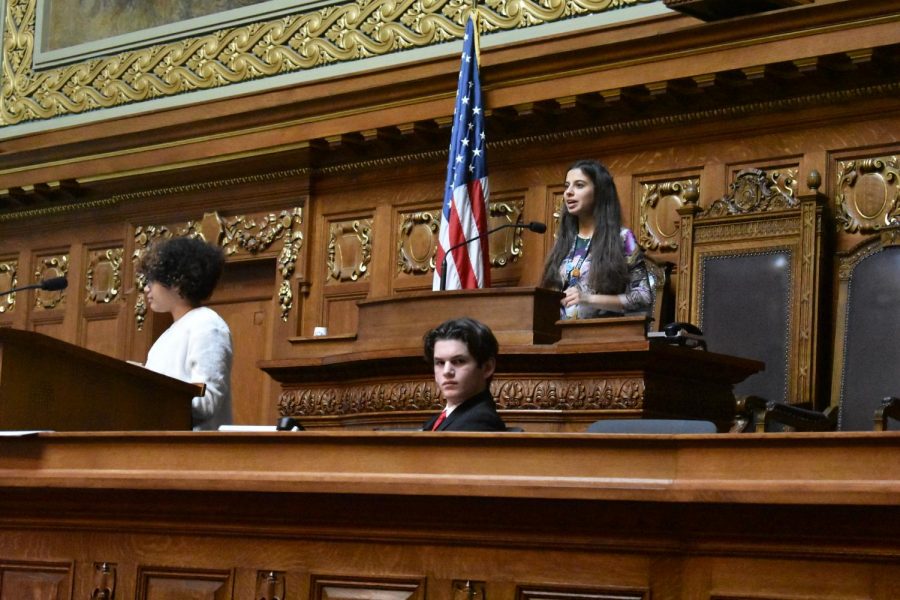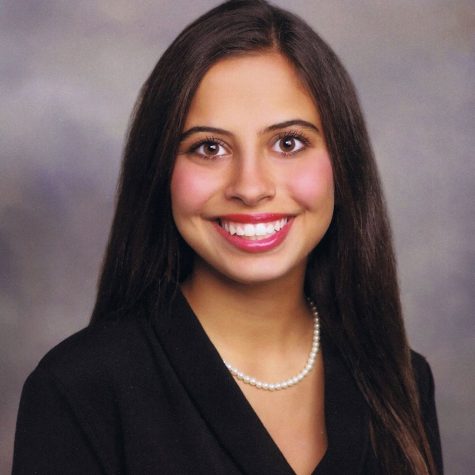 The following is a column submitted by senior Litsa Kapsalis. Want to share a piece of your own? Send an op-ed to [email protected].
Before the world receded into the safety of social distancing, two organizations met every Tuesday from 3:25 to 5:00 pm in the library classroom. Those two organizations are called "Debate Team" at Lake Forest High School. 
One of them is Illinois Congressional Debate Association (ICDA), which is absolutely essential to everyone on the team; it made me a speaker, a researcher, an informed citizen, and it makes us a team. 
In addition to ICDA, we have the Junior State of America (JSA), a student-run debate organization. Those who have seen me on social media have probably noticed an endless stream of posts and reminders targeted towards students in JSA; this is because I serve as the Governor (regional leader) of the Midwest. 
To all those who wondered why I talk about it, advertise it, post about it so often (and to those who have never heard about it), it's because JSA has changed my life. I would like to scratch the tip of the iceberg in an explanation of how.
To be cliche, JSA is not just a debate club – No, really. 
The organization is completely student run, and hosts three major overnight conventions a year along with smaller events throughout. At those conventions, students debate and discuss political issues for the sake of learning, not winning. 
The debates are often niche or qualify a hot-button issue, and the conversations allow students to become vulnerable about what they've experienced, how they've come to form their opinions, and how they propose to make a change. 
We also host activism initiatives, where members get involved or spread awareness about political issues: we've heard from speakers, written letters to victims of domestic violence, become educated about 2020 presidential candidates, authored letters to Congressional representatives. 
Perhaps the most notable part of these events is the unique community that fills them. Yes, there is time for bonding and games and fun activities, but our region's strong sense of community is impressive in its most candid moments. As a freshman, I remember upperclassmen making an effort to learn my name. At events, I see students from different schools – even different states – casually form relations that start as conversations and develop into invested friendships.
On the school level, I've been very lucky to work with peers who are eager to participate in JSA events; our club actively engages in debates, writes bills, and holds prominent roles in conventions. I've seen our members grow in their leadership and in their speaking abilities, and seen the impact they've made on our region. 
A couple of incredible juniors and seniors brought me under their wings when I was an underclassman, and they encouraged me to become more involved in leadership both in and out of our school. There were times where I severely lacked confidence and knowledge, but they were committed to helping me rise above these difficulties. \
I wouldn't have experienced JSA in the unforgettable capacity that I have if it weren't for our amazing Debate Team coaches, Mr. Wanninger and Mrs. Clark. From day one, they actively supported me, and my role would be quite literally impossible if they weren't the compassionate, dedicated individuals they are. 
On the regional (or "State") level, student-run means student-run.
We work in tandem with the Junior State of America Foundation, which is an organization of adults that provide support, finances, hotel contracts, liability etc. However, we have nearly complete freedom to plan the conventions as we like.
I work with my wonderful Cabinet, which consists of students from around the Midwest to shape our events. Cabinet leadership, though by no means the only path one can take within JSA, is extraordinary.
Students are committed to the betterment of the region, of the organization they hold so close to their hearts, so they spend hours on their work: they call all of our Chapter Presidents every single week to ensure our chapters have the support they need, they edit for formatting on slow google documents that house our agendas, they design graphics that keep hundreds informed on social media platforms. (There are plenty more jobs our Cabinet does, and I'd like to shout all of them out, so please take a look at our Cabinet bios!)
The motivation of Cabinet is unique because it shows a commitment to a cause greater than oneself and the recognition that every minute spent on tasks–some of which can be tedious from time to time–results in a heightened experience for others.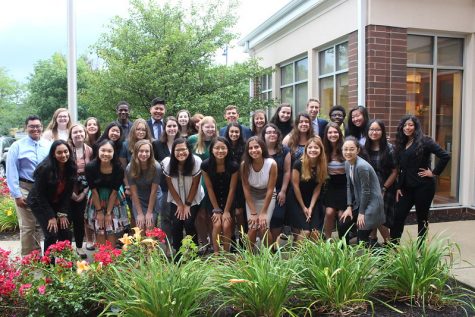 I could go on and on for pages about how Cabinet contributes to our organization, but instead, I just want to voice how thankful I am for them. I was admittedly terrified of managing Cabinet, but thanks to our incredible executive department (which consists of Lieutenant Governor Claire Yu and Chief of Staff Ann Zhao), we quickly became a team. We were not just a well-oiled machine, we are a family.
I vividly remember that during our retreat for new cabinet members at the beginning of the year, affectionately called "CabCon," we were doing some sort of leadership-building activity and when I turned around, all thirty people were holding hands in a zig-zag across the room. Many of those people just met hours before, yet they already were comfortable enough to act like they've known each other for a lifetime.
My friends from both on and off Cabinet are friends, in the truest sense of the word. We help each other through personal crises. We trade song recommendations. We get together outside of school, trying on homecoming dresses in an enormous mall's dressing rooms or eating "friends-giving" dinner at a dining room table.
JSA friends are not limited to high school students, however. I was blessed to be able work with an adult program director for almost two school years who deeply cared about her students and taught me by example to be a compassionate yet efficient leader. Though Jen Senna lives in Washington D.C., she and I will remain in close contact–and friends–long past either of our time in JSA.
Despite all the wonderful memories it has given to me, my JSA experience was not perfect. I have had many a late night where I have shut my computer in frustration at many-hundreds-lined spreadsheets that seem impossible to sift through. I've broken down crying at conventions, recognizing grave mistakes I'd made in planning, feeling inept, and even temporarily misplacing my mom's credit card.
Not every interaction I've had with my peers was positive, and there are some moments I would rather forget. I've had to come to terms with shortcomings of JSA, both regionally and nationally.
It's a student-run organization, which means that self-advocacy is paramount; that is one of the toughest skills to truly master. Every single upsetting moment of JSA taught me a lesson and strengthened me in some way. While this is generally true of every hardship I've encountered throughout my life, the growth from those in JSA are more pronounced because of the way I invested every ounce of my being into it; its personal meaning is profound.
"
The smallest moments build up to be the most memorable."
The smallest moments build up to be the most memorable.
 In order to avoid being as fragmented in our planning as we are in our geographic location, JSA leadership operates through conference calls. Many are aware of this because nearly everyone who knows me has seen me step out of a club meeting after my phone spontaneously rings, slip into the library during a passing period while talking to someone intently, or sending copious emails and facebook messages, scheduling meetings across time zones.
Most calls are productive, some are intense, others turn into us discussing life or politics or Taylor Swift. For better or for worse, there are some calls that I'll never forget.
The most jarring was a call on the evening of March 11th, 2020. I hung up with a gaping hole in my heart; Spring State, our last event of the year, had just been canceled. I never before rang my entire group of 12 directors spontaneously before, but on this occasion, I video-called our group chat and urged everyone to join. My composure wavered, and I struggled to speak coherently as I broke the news. First, someone tried to ease the tension with humor. Then, silence.
Seniors have been denied many lasts, but this was by far the most painful one to lose. Spring State was where we elected next year's Governor and Lieutenant Governor, and it is an opportunity to reminisce, to say goodbye to friends who I might never see again (or at least in a long while, seeing as some live in the Upper Peninsula of Michigan or near-rural Wisconsin). For the past four years, so much emotion–gratefulness, love, pain, exhaustion, excitement, passion, fulfillment–has built up because of JSA, and I was ready to release it in a reflective speech, in many last hugs and pictures, and in bittersweet tears.
Instead, we're finding closure through online elections, google meets debates, long emails, and wide-reaching webinars. We are trying our best, as everyone is.
However, the more I reminisce about my time in JSA, the more I realize the striking personal growth that I underwent because of my peers. The seniors–those of us who are hurting the most from missing out on our last Spring State–can find closure by scrolling through the Midwest JSA Flickr albums that date back long before any of us were in high school and finding pictures from our freshman or sophomore years and comparing them to now.
It's not our aging that's the most eye-catching, it's our development. I can see my growth from freshman year by the way I looked around to gain my bearings, the way I sat doe-eyed, starstruck by my elder peers, the way I awkwardly volunteered to speak, knowing I wanted to say something but not being able articulate it. I can sense the growth in myself by looking at the senior year pictures.
My smile is no longer looking for approval from others; it is confident and sure. I stand, fulfilled, my work having paid off. I look out in pride of the effort that our Cabinet has put into our event. I don't look out into a sea of unfamiliar faces, I connect with those who have changed me, and with new members who I make note to meet.
Here's to the long nights of editing comma splices in Congressional Bill rationales.
Here's to the weekly calls of due date examinations and emotional check-ins.
Here's to inspirational teenagers and lifelong friends.
Here's to Fighting Apathy and Being The People.
Here's to JSA.
About the Writer
Litsa Kapsalis, Guest Columnist
Litsa Kapsalis is a senior at Lake Forest High School. She is the Midwest Junior State of America Governor, the Debate Team President, an avid member of...