When Should We Expect Fans Back At Sporting Events?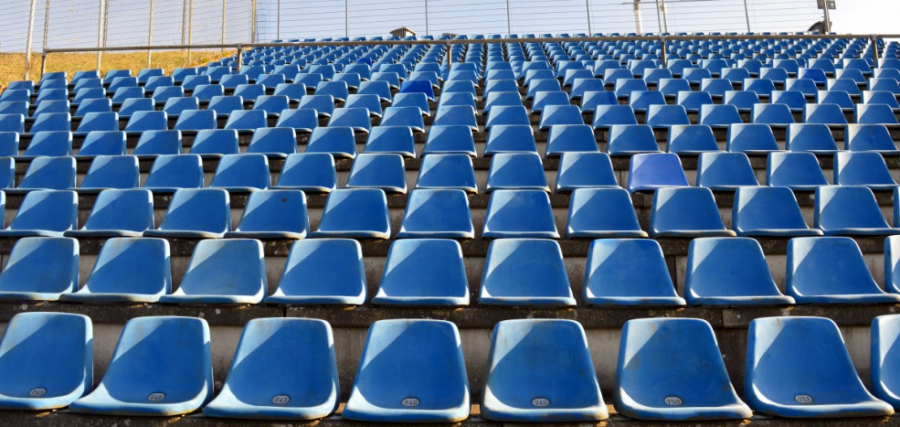 Sports have been absent for quite a while now, and during a time where we are focused on our safety, we begin to get a glimpse of when sports start to slowly come back to business, and eventually, have fans back.
As each state continues to ease their COVID-19 restrictions, we got major news that sparked the sports world.
The National Hockey League announced a plan on May 26th to resume Hockey activities, including a 24 team postseason. The rest of the teams will go into the NHL draft lottery.
This is the first step toward the process of bringing spectators back to sporting events, with the obvious safety precautions.
Many news sources speculated that we won't have fans in the stands until there is a vaccine for COVID-19. According to most projections, however, there most likely won't be one until 12-18 months down the road.
Then, others believe fans will be allowed in stadiums with reduced crowds, everyone wearing a facemask, and socially distanced from each other.
The Miami Dolphins have the exact plan for this.
Tom Garfinkel, the team's president, vice chairman, and CEO told ESPN.com,"… when our fans, players, and staff can return to Hard Rock Stadium, we want them to have peace and mind that we're doing everything we can to create the safest and healthiest environment possible."
As the Dolphins prepare for a potential solution, cities like Los Angeles will reportedly extend their stay-at-home order until July, making it very difficult to have any fans – a tough reality for a city in which eleven professional sports teams play. 
"You need fans to play a game," NFL star Aaron Donald said to reporters via Zoom. "I feel like that takes the excitement and the fun out of the game."
He's right — sports won't be the same without fans. From a player in Major League Baseball hitting a walk-off home run to a basketball game-winning shot, the atmosphere goes down to a whole different level without the present electricity.
How about the student sections in college and high school? Nothing beats these rowdy crowds on Friday nights and Saturday afternoons.
Most professional athletes take Donald's side – A packed 70,000 watching the best in the world at what they do makes the sport so much more enjoyable.
All the speculation is still up in the air, however, and the fans themselves just want to get their sports back so the endless replays of past games can stop.
But even if the leagues allowed fans back, would the people show up? How would sports fans react if government officials announced that spectators can return to stadiums under the CDC guidelines?
A study on ESPN.com showed that fans would rather have sports return sooner without spectators rather than wait.
As much as fans want to return to games, we just don't know when we'll be allowed back. It can depend on many factors, testing, size of crowds, wearing a facemask, etc.  If we can continue to follow those guidelines, sports will be back before we know it and eventually have fans back to sporting events.
About the Writer
Jay DeCoster, Staff Writer
Jay DeCoster is a senior at Lake Forest High School. He played Tennis at Lake Forest for three years and is currently a team manager for the varsity football...