Bases Loaded, Seats Empty
Will the MLB have its 2020 season?
Just a couple of weeks before the MLB was to finish Spring Training and start the 2020 season, COVID-19 took the nation by storm. All of the professional sports organizations shut down to slow the spread of the virus.
With it now being over a month since baseball has been delayed, players and fans are eager for baseball to return. But how?
There have been talks around the league of how the Commissioner, Rob Manfred, will handle the situation. 
It seems as if baseball will be the first professional sport to return. With the majority of play being non-contact, the MLB has advantages over other contact sports.
Rumors have flooded the internet as to how the MLB will return. One is a trip to Arizona. 
Similar to the NBA's Las Vegas plan, MLB players would be stationed in Arizona, and play all games at the Diamondbacks field, and all the spring training fields without fans. 
Players, coaches, and the front office would be quarantined and continuously tested for COVID-19. Lucky for some players, they already have a house in Arizona, as they wouldn't have to stay in a hotel. 
Some players have commented on this plan anonymously. One second-year NL player said "not for four months. There is no way that guys who are having babies this summer are going to be okay with that. I'm married. I would miss people in my life. That's too long."
Not only have there been negative opinions on the plan voiced, but players are doubtful that it would even happen. An All-Star infielder stated "I think it's an absurd proposal. If that's literally what it's going to take to start the season, then I don't see how it's happening."
Other proposals have included Florida in the mix, as it is another destination of spring training. 
The league would split it into two, 15 team leagues. The Cactus League and the Grapefruit League, as it does every March. This time, however, the games count. 
However, the likelihood of the Arizona/Florida plan passing through the Union and the league is unlikely as of now. As the MLB is pushing for other ideas, this seems to be a backup or worst-case scenario.
More reasonably and recently, the MLB has been rumored to be starting in early July, and all teams playing in there own stadiums. Just without the fans.
However, these are only rumors.
Other rumors have been the MLB splitting into three 10 team divisons: the central, east and west. This would allow for teams to travel less, reducing the risk of COVID-19.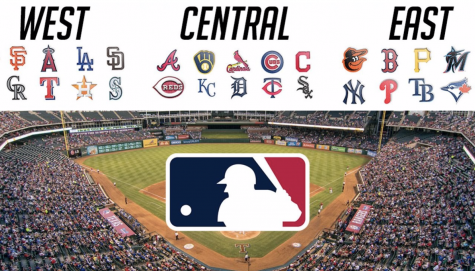 Despite the rumors, what has been confirmed is that players have been told by their managers and general managers to "ramp up their baseball activities," according to ESPN.
As well as been rumored to prepare for a second spring training beginning in early June. 
Thursday ESPN Senior MLB Insider Jeff Passan stated, "…it's most likely that "spring training" will start in early June. June 10th is a day that has been tossed around by executives. But the goal is to return after that training in the first week of July."
He continued to say that "…this is optimistic at this point because there is still a lot that Major League Baseball has to do to get this in place. They have to get approval from the players, government organizations, scientists, and many other things to ensure that this is a safe operation."
In the meantime, ESPN has decided to stream the KBO – the South Korean Baseball Championship. So if you are up between the hours of 2 am and 5 am, then you've got baseball.