Catchings, Mulkey, Stevens Inducted into Basketball Hall of Fame

 Tamika Catchings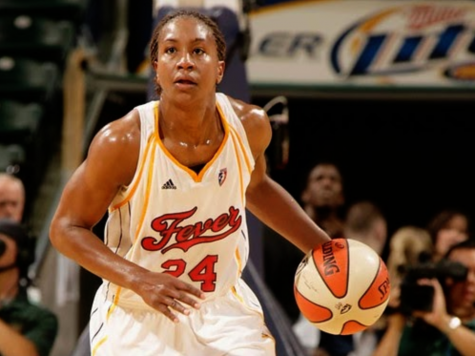 Tamika Catchings played 16 years for the Indiana Fever and racked up remarkable achievements in her career.
She is a member of the Fever's 2012 Championship Team, and was the Finals MVP. She was the 2011 season MVP and has one five Defensive Player of the Year Awards. She is a 10-time all star and has won four gold medals. Furthermore, she is famous for completing the first ever quintuple-double – 25 points, 18 rebounds, 11 assistants, 10 steals and 10 blocks- while she was at Stevenson high school. After being drafted 3rd overall in 2001, she was forced to sit out a season due to injury. She didn't let it stop her, since she returned in 2002 as rookie of the year. Throughout her career, Tamika broke countless records including regular season rebounds, and most all star appearances. 
She ended her career 1st in all time playoff scoring, all time playoff rebounds, total career steals, and career Steals Per Game average. Also an influence off the court, Catchings has served as an SEC Women's basketball analyst. She is now the GM and VP of Basketball Operations for her former team. 
Most recently, she was named Director of Player Programs and Franchise Development for Pacers Sports and Entertainment – encompassing the Pacers and the Fever. Outside of basketball, Catchings is involved in extensive charity work. She founded her own charity, Catch the Stars Foundation, which provides basketball camps and academic resources to underprivileged youth. She is also a vocal advocate for Black Lives Matter. 
Kim Mulkey
Kim Mulkey is known for being the tough, no-nonsense, powersuit wearing head coach of the continually dominant Baylor Lady Bears. She has won six total national championships (two as a player, one as an assistant coach, three as a head coach). She was a true student athlete in high school and college – and by student I mean a perfect attendance and valedictorian in high school, and graduating summa cum laude in college. 
While she was a college athlete at Louisiana tech, the team went 130-6, with one undefeated season. She earned her second in her 40-0 2011 season as Baylor's head coach. This was a new record of the most wins in college basketball history – mens or womens. 
While she was an assistant coach at her alma mater, she recruited and worked to keep players academically eligible – with a perfect record in the latter. Even before her success at Baylor, she was admitted into the Women's Basketball Hall of Fame. In her first season, the team earned its first NCAA bid and has earned one every year since. A 7-time Big 12 Coach of the Year and 2-time AP Coach of the year, Mulkey has earned her fair share of awards. In her most recent championship, the Lady Bears snuck past Notre Dame in the 2019 championship, a rematch of her 2012 win. 
Mulkey can be credited with turning around the Baylor Program, countless records, and graduating talented intelligent women that succeed in basketball and beyond. 
Barbara Stevens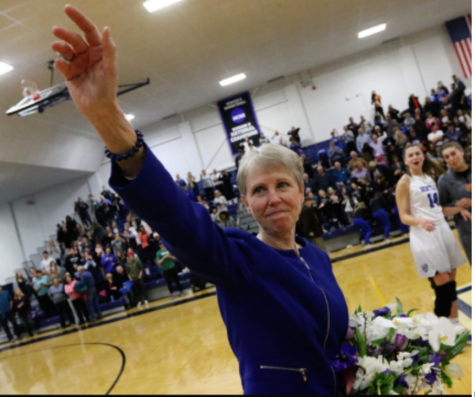 Very few coaches in either the mens or womens fields can say they have won 1,000 games. Barbara Stevens is one of those who can. The DII Bentley University Coach is the only non-D1 coach to receive this honor. She started her career at DIII Clark University which was not known for basketball and was able to build the program up, sending the team to two DIII Final Fours. She then coached at UMass, earning praise from now DI Power UConn coach Geno Auriemma:  "they are a good team, well coached by Barbara Stevens. She's great". When she arrived at Bentley in 1986, the team began constantly improving from a 24 win season to a 28 win season to five in a row with 30+ wins. 
In 2014, Bently held a 35-0 record. Stevens earned her first championship that year. She has won 5 Women's Basketball Coaches Association Coach of the Year Awards for DII and was inducted in the Women's Basketball Hall of Fame in 2006. When Bentley's basketball court was named after Stevens, the University President said: 
 "Coach Stevens has arguably become one of the top five coaches in the history of all women's basketball — and certainly the best ever in NCAA Division II. It's hard to imagine that anyone will ever come close to replicating the success she and her program have achieved". 
About the Writer
Kiera Burns, Staff Writer
Kiera Burns is a senior at LFHS. Her favorite subjects are English and Government. Outside of school, she is involved in theatre, choir, dance, TedX and...