No Monkeys Left Hungry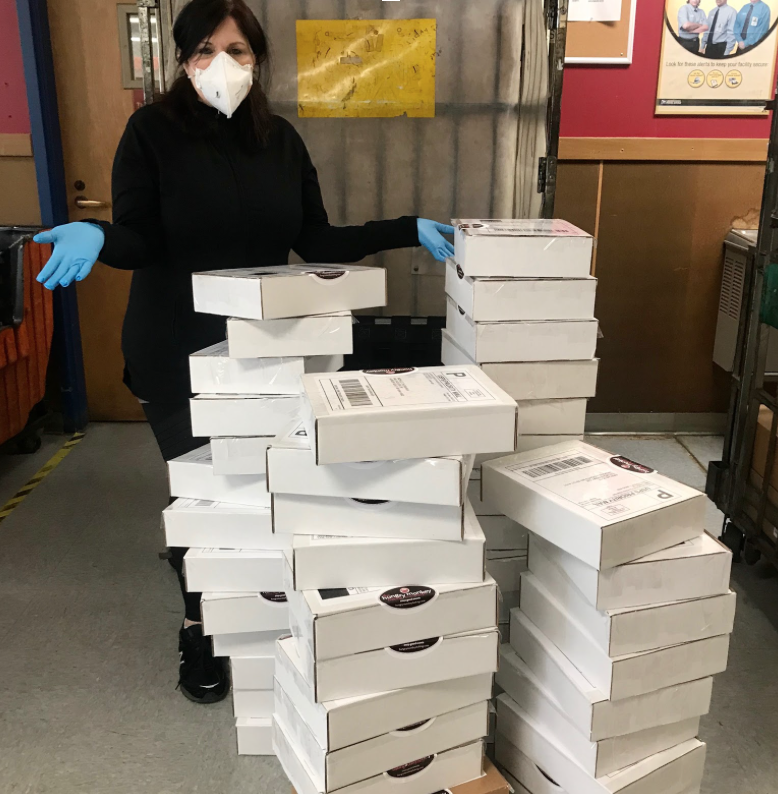 The Hungry Monkey Baking Company has already made the North Shore area go bananas for their baked goods, but now the company is making people nationwide crave the "crazy good" sweet treats. Baked goods are not only having residents in the North Shore area going bananas, but also causing a nationwide banana frenzy and leaving no human hungry. 
The COVID-19 pandemic has taken a toll on small businesses nationwide. Illinois is under a shelter-in-place order which has caused several shops to close down with only essential places open, such as grocery stores, take-out from restaurants, and pharmacies. 
In the past week alone, there have been over 200,000 claims for unemployment in Illinois. According to the Labor Department, the most of the layoffs were from businesses such as retail, food services, and hospitality. 
Small business owners have been suffering greatly during this pandemic and many have few options to be able to sell their products now. 
However, the live streaming platform TalkShop.live has come to the rescue for many businesses, such as the Hungry Monkey Baking Company. In its Save Small Business campaign, the company has teamed up with  renowned comedian and America's Got Talent host, Howie Mandel.
Mandel is hosting live streams on the website on the 1st and the 15th of April and May to help promote the businesses. Mandel kicked off his part of the campaign with the local business, Hungry Monkey. 
The owner of the Hungry Monkey company, Cindy Kienzle, has been selling her baked goods for nearly a decade with the company's ten year anniversary coming up this May. Some of the most popular items Kienzle bakes are the signature chocolate chip banana bread, triple chocolate brownie, and regular banana bread. The company also sells carrot cake with buttermilk glaze, and seasonally sells pumpkin bread along with other treats.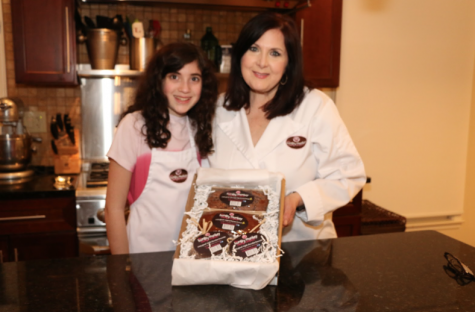 The main product the company is selling right now is the "Social Distancing Treats Boxes" which are sent to friends, loved ones, and are now being sold nationwide with the help of Howie Mandel. 
Before Mandel came along to help Hungry Monkey, Kienzle had been selling locally and was already familiar with TalkShop.live. 
"A neighbor suggested it to me because she knew about it from her brother. She thought [the website] would be a good fit for me and my company. I started on the app about 18 months ago. But now it's starting to take off with Howie Mandel," said Kienzle. 
When the Lake Forest community began to practice social distancing, residents began to worry about food since many people were concerned about going to the store. Kienzle then decided to put together packages of baked goods in her "Social Distancing Treat Boxes," which include the signature chocolate chip banana bread, regular banana bread, and triple chocolate brownies. 
More and more people began asking Kienzle to have their own care packages, and one day Kienzle decided to go live on Talkshop.live to sell the product.
"I started sending stuff to my friends and then I began to set up a live show. I talked about the "Social Distancing Treat Box," and we got more orders than we had ever gotten on Talkshop.live. At the time, Howie and Talkshop.Live were already working together. Howie came across my livestream with my daughter in it and reached out to us. We sent him one of our products and he really liked it. So, that became very helpful." 
Howie's livestream on April 1 helped to promote Hungry Monkey's products, and they got more orders than ever before. Thanks to Mandel, they sold more in one day than Kienzle had sold in a year, and she was grateful for it. 
Currently at the Kienzle household, the routine is wake up, package boxes, put boxes in the back of the car, and drive to deliver some boxes. Then they return home, pick up more boxes and treats, and go to the post office. To top it all off, they handwrite notes to every customer. 
Kienzle's daughter, Lily, wins the award for the most dedicated worker in the house. One morning, Lily had put together nearly three hundred treat boxes. 
Not only this, but Lily is the namesake for Kienzle's business. 
"Lily is the monkey in the name 'Hungry Monkey.' Lily couldn't talk in complete sentences until she was four. So, when I gave her banana bread she would sign 'more' to get more of it," said Kienzle. 
Kienzle's business started out small ten years ago and it started by accident. Kienzle was asked to bake a few goods for a local two-day charity event by the LDA for children with learning disabilities. When people tasted Kienzle's signature chocolate chip banana bread, they could not get enough of it. People needed their "fix" of the banana bread and a month after the charity event, The Hungry Monkey Baking Company was born. 
Kienzle's baked goods became an instant hit and within three months she began selling the bread beyond farmer's markets, and expanded to Sunset Foods, a local suburban grocery chain.
"Sunset has been amazing to us. They have just been wonderful. A lot of stores charge you to be on their shelves, but Sunset has always been extremely supportive of local businesses. They include me in their flyers without a high cost whereas other stores would ask for so much more money," said Kienzle.
This upcoming May is The Hungry Monkey Baking Company's ten year anniversary. If you or some loved ones are running out of some crazy good baked goods to eat, listen to Howie Mandel and go to TalkShop.live and buy the "Social Distancing Sweet Treats" package.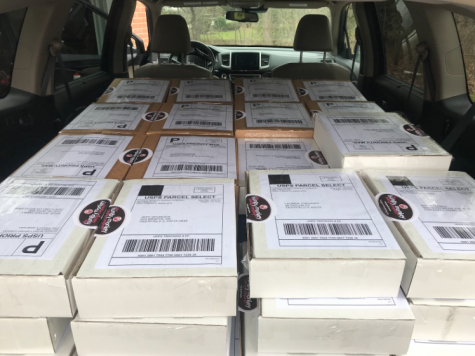 About the Writer
Carley Walker, Editor-in-Chief
Carley Walker is a senior at Lake Forest High School. Outside of school, you can find her rowing on the Chicago River for her team Chicago Rowing Foundation...