What High School Sports Have Taught Me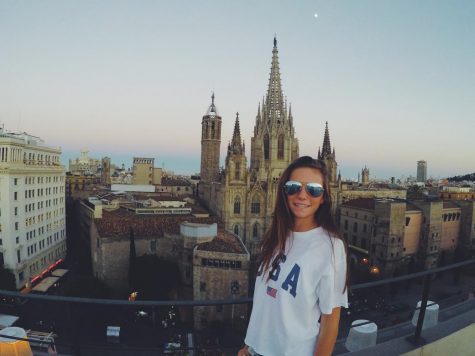 I don't believe my senior season is over. It's just on hold as we come together during a challenging time. As I've been staying at home, it has made me realize how much soccer season means to me, especially the little things. High school sports have undoubtedly been the best part of my unforgettable four years here at LFHS. Whether it's on the soccer field, basketball court, or in the stands, I'm supporting our beloved Scouts. 
So as you're reading this from, hopefully, the comfort of your home, I wanted to share what the 14 week period that only comes once a year has taught me. 
I learned that my team is my family. You rely on your teammates during the game. You trust that they're going to give it their best effort and have your back. 
There's a lot that goes into playing as a team. That means not playing for yourself but for the LF on your shoulder. As every coach says, you win and lose together. I found that they're just as much there for you off the field as they are on. From just driving around, getting brunch or spending free time at school with them. 
Without such a strong team dynamic, I would have never been so close with the older and younger girls I've had the honor of playing with. Most importantly, I learned to just be yourself, because you may become best friends with people who you never thought you would.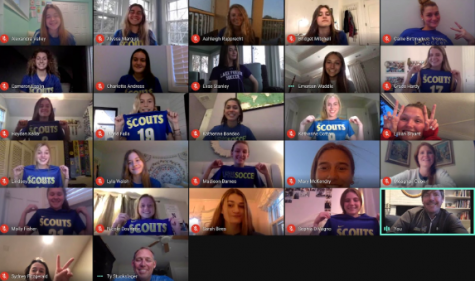 It's important to keep a positive and spirited attitude. By doing that no matter the situation, you can keep your teammates' spirits up as well. When the whole team is eager to complete the same goal together, such as defending strongly for the remainder of the game or scoring a needed goal, there is nothing more dangerous. 
My freshmen year we participated in one of the biggest tournaments in Illinois- The PepsiCo Showdown. We were a fairly young team with 11 new players and we were not ranked among the top teams, but we were focused, committed, and motivated to be the best. As the 10th seeded team, we took out second-seed Warren and third-seeded Mundelein. 
Even though we had lost by one penalty kick in that championship game, we didn't take being there for granted. We had worked tremendously hard to get there and to have played at the level of one of the best teams in the state so early in our season showed us that hard work pays off. 
Accountability. My position on the team isn't always the easiest. Anytime the ball goes into the back of our own net it frustrates me. I've learned you can't go back into time to make sure their play wasn't successful. You can only move forward, both individually and as a team. Learning from mistakes is essential for winning the next time. 
From high school sports I learned good life traits. I learned how to balance my time with after school games, practices, homework, studying and time to myself. Practice doesn't always end at 5:30pm. Getting better means pushing yourself on your own, and staying in shape or practicing your skills at a park. I learned how to be a better leader. It also taught me to hang out with new people from my school — get to know the underclassmen, and show them the older kids aren't intimidating! 
So, thank you coaches, teammates, alumni, and parents for having created such a mind-bending program. I hope to see everyone again soon, and in a safe environment. Go Scouts.