When the Sports World Went Dark
A father and son trip to the Big East Tournament collides with the dizzying new of Coronavirus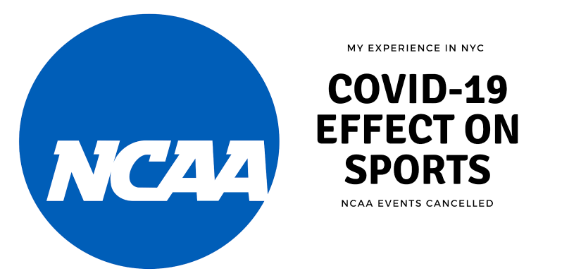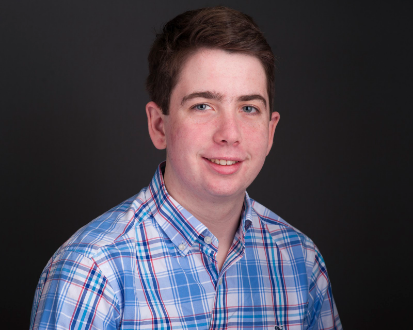 NEW YORK CITY — Sports are a huge part of our nation. Whether it is for entertainment, gambling, something to watch, or something to get emotionally invested in (perhaps its most important purpose), sports are everywhere every single day. 
And then they weren't.
March 11 was the day that the entire sports world was put on "timeout," if you will, as news surfaced about various organizations and leagues taking precautionary measures in an attempt to preserve their events while not participating in the spread of coronavirus.
When this all started to transpire, it also happened to be one of the best sports weeks of the year, where all of the conferences have their basketball tournaments to see who receives an automatic bid to the big dance: the NCAA Tournament. 
Being a huge basketball fan, my dad and I decided to make the journey out to New York City and to Madison Square Garden to watch the Big East tournament, something my dad has wanted to take me to since I was seven years old. A trip that was supposed to include nine basketball games and span from Wednesday, March 11 to Sunday, March 15, was reduced to 24 hours, as the tournament did not last before mass cancellations came down on all large gatherings of people. 
Let's look into how much is going into these tournaments. There is money, fans, players, employees, coaches, officials. The list goes on, so there are thousands of people that these conference tournaments affect, and not to mention people like my father and I taking the time making travel plans to witness a tournament in person.
All of the Madness (unfortunately not of the March variety) really started when the CBI Tournament was cancelled (12:42 pm ET), which is a smaller constellation tournament for basketball teams who did not make the NCAA Tournament or the National Invitational Tournament. Although he DePaul Blue Demons participated in the CBI last year — the team my dad and I were in New York to see — seeing this pop up on my phone, I really didn't pay too much attention to it considering how small of an event it was.
"
MSG employees started telling fans that the rest of the tournament will be limited to staff and family only going forward. That is when it really hit me that I was actually directly a part of what was transpiring over the news with the rest of the sports world.  "
A couple of hours later at 2:10 pm ET, news affecting the NBA has broken, which started to worry me.
The news was that the Golden State Warriors had decided to prohibit fans from coming to their game, which would have been held Thursday, March 12 against the Brooklyn Nets because of coronavirus scares. This was big considering this was a professional basketball organization that has been very dominant and in the spotlight for the past five years now taking this type of precautionary measures. 
From then on news after news after news started hitting all of social media and TV, and from my perspective many of the screens in Times Square. The NCAA Tournament was briefly slated to be played without fans, a concept nearly unheard of.
I was scrolling through Twitter at every moment I could during the games in which my dad and I were in attendance (there were two games on Wednesday) to see what else was happening.
It was dizzying.
All of a sudden, Tom Hanks and his wife Rita Wilson had tested positive, Jazz center Rudy Gobert has tested positive, and the NBA suspended its season. Everything that I thought could have never happened was unfolding in front of my eyes.
About halfway through the second game Wednesday night, Madison Square Garden employees started telling fans that the rest of the tournament would be limited to staff and family only going forward. That is when it really hit me: I was directly a part of what was transpiring over the news within the rest of the sports world.
Fast-forward 36 hours later, and all conference tournaments have been canceled. So too, was the NCAA tournament. Major League Baseball pushed back its Opening Day by at least two weeks, and the Masters was postponed.
While I am still trying to process what has been an unthinkable wave of events, I am glad to be back home with friends and family through this confusing and concerning time. 
Everyone stay safe, wash your hands, and just be smart.