LFHS Takes First Strides In Facility Master Plan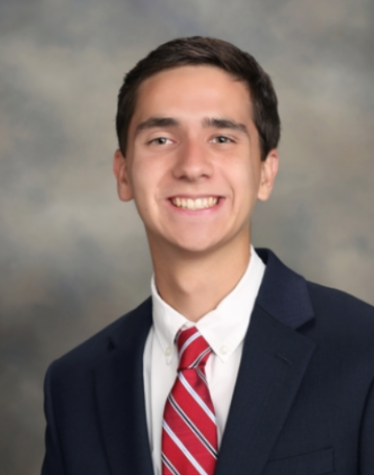 Last Wednesday evening in the library, community members were invited to attend an open house to become informed on the future of LFHS.
John Noble, a community member who is on the facilities oversight committee, stressed the importance of involving the community throughout the comprehensive assessment of school facilities over the next four to six weeks.
"Today is really the first step for the community to get involved and bring feedback to us," he said. "As we think about the initial ideas, concepts, thoughts, a lot of that [research done by the school] has been brought together so we can start to look at the future where we want to take LFHS – the building – and the education of our kids."
This thorough review first included a state required health and life safety report that is done every ten years by architects and engineers, which includes updating portions of heating, cooling, and electrical areas that are close or beyond their life. However, the school has decided to venture deeper in their improvements through their Master Plan, a blueprint that is more comprehensive of the entire facility tied into educational goals that establishes a prioritization for implementation.
To prudently plan for the future, Superintendent Michael Simeck spoke briefly how teaching and learning is constantly changing, through sharing the ideas of future ready learning.
"Schools are intended to be more flexible, more safe and secure than when they were when we went to school," he said when speaking to an audience of community parents.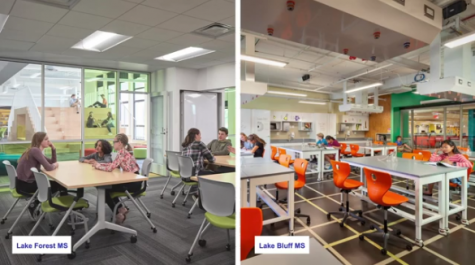 Principal Dr. Chala Holland emphasized the school is looking for spaces that are flexible, meaning that everything in the room is movable depending on the type of learning.
"Long over are the days where we want our kids to come to the classroom where they are lined up in rows and are expected to be quiet," she said. "We imagine kids moving around, students teaching each other, and learning from each other."
She also noted the importance of project-based learning, which she described as "the best way for students to engage." 
"We want our rooms to be flexible, but also equipped to build, construct, and imagine a lesson where they start with a question that they have to unpack or have to explore through a project," she said, noting this type of learning is why the school switched to the block schedule a few years back.
Other improvements included work spaces being tech-enabled that allows students to get into groups and project their work from their laptop onto a larger screen in order to help discuss their learning. Additionally, professional development, which makes sure teachers can have spaces where they can have productive dialogue with each other, and making use of all areas in the school are a priority.
"One of things we want to be looking at are ways we can utilize spaces that have not been used for instructional purposes — hallways," Simeck said. "This on the right [referring to Stevenson] has a great deal of natural light that is stimulating and pleasant to work in."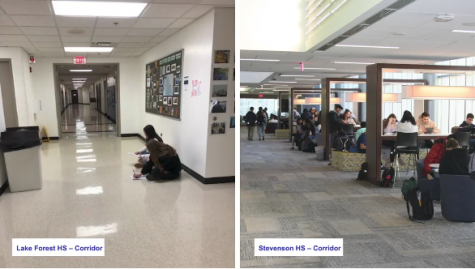 With the unfortunate events of school shootings that have forced changes to be had nationally, protecting students and faculty has become the first priority in any school district.
"While the district recently improved its main entrance in order to better control visitor access to the school, there are a number of other security improvements that are highly recommend, including replacement of an aging and outdated security camera system, providing sensors on exterior doors to know when they are opened, and creating ability to partition off portions of the school during after hour events so visitors don't have free run of the entire building," Jordan Salues, Chief Technology Officer said. 
For those that want to get involved, the school website has multiple feedback forms that will be considered when reviewing and revising the facility plans.
"We are at the very beginning of the process and need your feedback that helps guide us where we go from here," said Board of Education member Jenny Zinser.
About the Contributors
Michael Raupp, Sports Editor
Michael Raupp returns to The Forest Scout for his senior year as a sports editor. He is a member of the boys' cross country team in the fall and track...
Ben Rosa, Staff Writer
Ben Rosa joins the Forest Scout as a senior at Lake Forest High School. Ben is a varsity member of the Cross Country team in the fall and the Track team...