A Tribute to the Boys Basketball Seniors
Unfortunately, the early postseason exit last week for LFHS Boys Basketball meant an early end for the high school basketball careers of six Scout seniors. Despite this less climactic ending, it is worth noting the monumental impact these players have made on the program throughout their four years and in the years to come.
Here is a quick look at each of them:
Carter Mitchell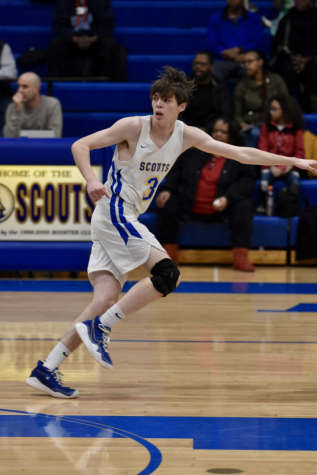 One of the most energetic and hard-working athletes on the team, Mitchell always brought great team spirit with him, home and away, win or loss. His passion always fueled the team, demonstrated by being awarded the sportsmanship award before the last game of the season. 
"Carter always brought the energy and passion that every team needs," junior team manager Max Edison said.
Andrew Levin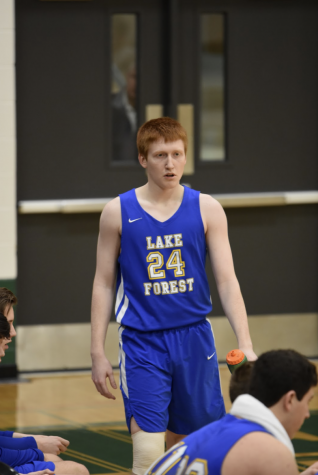 Due to a knee injury, Levin missed about two months of the season. However, that didn't stop him from supporting his teammates on the sidelines and bringing veteran leadership to the team. Levin returned to the active roster late January, and his contributions were noticeable.
"Andrew helps out the team in so many different ways on and off the court. In practice, he is always working hard to make us better and prepare us for the next game," senior teammate Carter Mitchell said.
Grant Kaus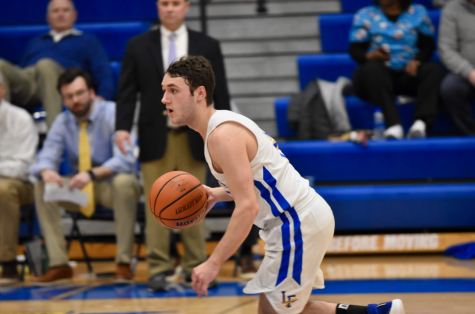 The one who brought a flair on the court, Kaus was the ultimate competitor. Whether it's his crossovers that got the student section buzzing or the game-winning floater against Libertyville, Kaus lived for the big moments. While his presence is felt on the court, his leadership is unmatched in the locker room.
"Grant is awesome, he's very unselfish and is always thinking about his teammates," said senior teammate Andrew Levin. 
Louis Quall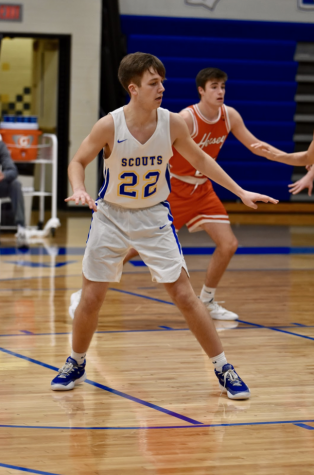 Beloved by his teammates and someone who works hard at his craft, Quall is always finding ways to make himself and his teammates better. From his riveting pregame speech against Waukegan to the postgame nights at Portillo's, he is a joy to be around.
"Louis came ready to play every day, and he is everything you want on a team like ours," assistant coach Adam Mocogni said.
Andy Brown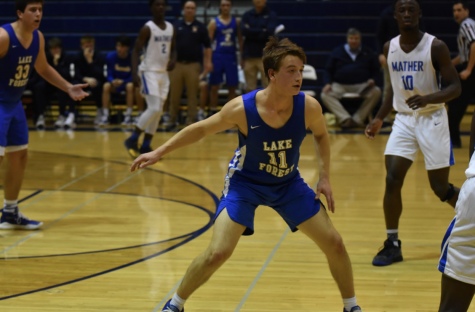 A Knox College basketball commit, Andy Brown's leadership qualities led him to be one of the team captains. Brown's pass-first mentality as a point guard makes him a viable addition to Knox College basketball program next winter. 
"Andy is always trying to bring us together," junior team manager Sammy Long said. "Whether it's in the huddle before a game or at Portillo's on a Friday night, he always wants us to stick together, through thick and thin."
Stephen Young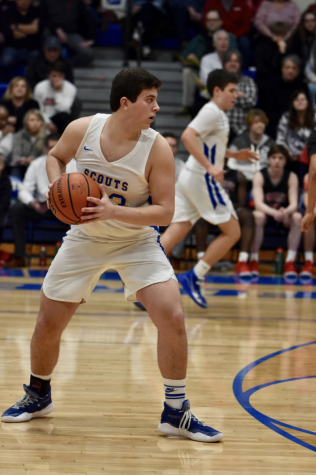 The man in the middle, Young used his tenacity in the post to impact pivotal moments. When the Scouts needed a bucket, Young would deliver. His undisputed highlight of the year included a game-winning hook shot against Warren in the latter half of the season. But Stephen's enthusiasm and team pride were one of the biggest reasons for the Scout's big improvement.
 "He was the engine of our team," said team manager Max Edison, "I have never seen anyone bring so much energy to a team in practice and in every huddle before a game."
About the Contributor
Jay DeCoster, Staff Writer
Jay DeCoster is a senior at Lake Forest High School. He played Tennis at Lake Forest for three years and is currently a team manager for the varsity football...