In Da Club featuring The DJ Club
Our In Da Club series is an in-depth Q&A aimed at giving readers a look at one of the school's clubs. If would like your club involved, please send us an email at

[email protected]
DJ Club is a brand new group started by senior Asher Anderson and Principal Dr. Chala Holland to create a collaborative place for music listeners and lovers to share their love of music through their own mixes and DJ sets. They hope to see it grow into something special. If you are interested in joining, contact Anderson at [email protected] or Dr. Holland at [email protected] for more information.
How would you describe DJ Club?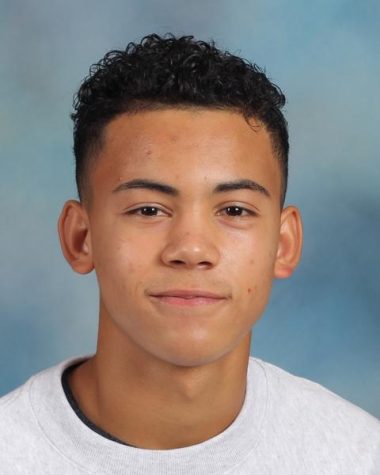 Asher: When I first started DJ Club at Highland Park High School, it was just a kicked-back place where you could meet new friends and listen to loud music. It was a great place to just chill out, mix with new friends, learn about music that you don't know about, and just hear different people's perspectives of what they like and what they don't. It was a really cool and inclusive place that I wanted to bring to this school.
Dr. Holland: When we talked, one of the things that I was excited to hear about is this idea of music as a way to bring people together, share different perspectives or different ideas. Everyone likes different music, yet as someone who loves music I can listen to a variety of music and connect with a whole range of people. I love the whole idea of collaborating and really creating a space where people can create a mix or just have a chill space to hang out with friends. I feel like that is something important to create in any community.
Where is the club now as far as getting things started?
Asher: We just recently had our second meeting and one person came, so we're just vibing with it and hoping that the word gets out soon and it continues to grow.
Dr. Holland: I think with Fridays after school everyone typically wants to leave, so we are looking into feedback on the best day that will work with everyone else going forward because Fridays do not seem to be working – it's not that people don't want to create with music, it's just really the date and time.
What are your experiences with DJing and how do you think that will influence your leadership of the club?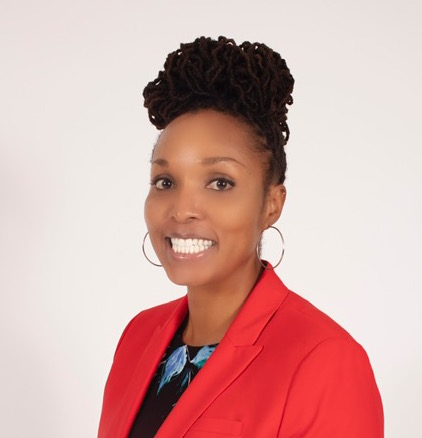 Dr. Holland: I have, like, dream jobs and dream gigs on my bucket list – I'm being funny there, but I actually love music and if something is on the radio, I can usually predict what will come next or be mixed in, or I have ideas on what could go perfectly with a song. I think that way when it comes to music and I've always been the person to linger around a DJ because I think their job is really cool and they get the crowd moving. I just like the idea of DJing and I like music, and that is why this was appealing to me. Asher is teaching me a lot as well and I'm sure he will do a great job teaching people how to collaborate on mixes – that has been very cool so far.
Asher: I've always been interested in music, and I also think the same way – when I'm just listening to music, I'll be shuffling my library of songs in my head and I can just think 'what would sound really good with this?' I think it is fun to translate all of that going on in my brain into a medium that everyone can listen to. I think it's cool that Dr. Holland and I think the same way when it comes to that.
Do you have any big ideas on how this club can incorporate itself into the school community?
Dr. Holland: I would love if students came to the club and learned how to collaborate around mixes and then maybe during lunch periods, people are showcasing their mixes. When we have the Wellness Walk, rather than bringing someone in, we could have student DJs – I can totally see this being something bigger if students were interested in bringing it to that forefront.
Asher: I think the sky's the limit to be honest. We want to grow as much as possible, but I am also content with the size of it now with just a few people coming in. I'm okay with any direction this goes. I'm happy to see what happens with it for the rest of the year.
Dr. Holland: Even though there was one freshman student who came to the last meeting, it was really nice seeing Asher connect with him. They were both nodding their heads to the music, and Asher was teaching him about all the ins and outs, and he was so appreciative. Watching that relationship building from afar, to me, is exactly what this is all about. So even if it is just a couple people, making sure that every kid has a place to belong, something they are interested in and able to connect with is what it is all about.
What qualities are you looking for in a member of DJ Club? What would the perfect member be like?
Asher: I think anybody and everybody in this school. Anybody who is going to listen to other people's perspectives, listen to different types of music – anything that is really important to them, they can listen in our safe space.
Are there any artists or influences to shout out that has really helped you make DJ Club possible?
Asher: I think it would be impossible to limit myself and just name a few people because I'm listening to so much music right now coming from different genres – that's definitely the hardest question you could ask.
If your club was an animal, what animal would it be?
Asher: I'm trying to think of something versatile – like a platypus or a chameleon – something adaptable.
Dr. Holland: I'll go with platypus too because that's hilarious! No one's gonna choose that.
Asher: Exactly! We're adaptable and original. Those are the underlying tones behind that choice.