Around Town: The Best Workout Places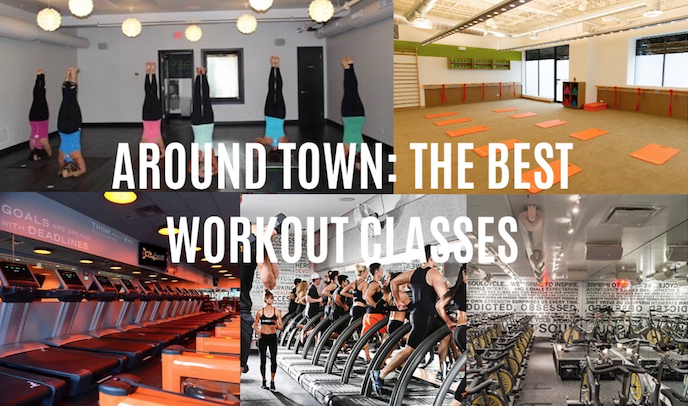 Uptown Lake Forest and the surrounding towns are filled with a variety of different workout places for every level of athlete around. However, with so many different and varying options, it can be difficult to know which one is perfect for you. 
From small classes right here in town to large group classes held in Old Orchard, here are some classes, from yoga to strength, for just about everyone.
Orange Theory
Orange Theory is a workout class right in uptown Lake Forest. The cardio and strength-based class is focused on raising your heart rate and gaining muscle. 
With a class based on your personal pace, the age demographic is fit for really anyone. Orange Theory was developed on the idea of still burning calories after a workout, when you reach what they call the 'orange zone' in class. 
Many students from LFHS are avid goers to Orange Theory after or before the school day begins.
"The classes are really high tempo and make me feel like I get a strong workout in but I always leave energized because the energy is so uplifting," said junior Megan Lewis. 
The classes and an hour long and are free for the first class, with many membership options available.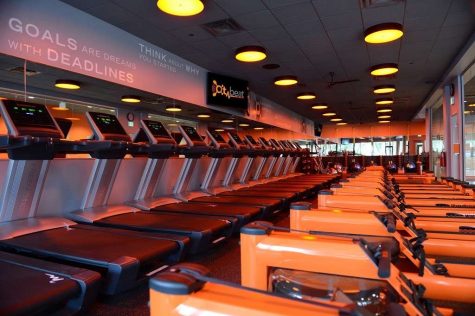 Soul Cycle
Soul cycle is a cycling class tucked away in Old Orchard mall. With classes going from 45 minutes to an hour, it's a great quick workout to fit into your day. 
The dim light studio is a stress-free environment designed to help you  stay focused on the workout and push yourself. Each class has an instructor riding along with you, playing music, and motivating the class.
"It's a great class," said senior Lilia Simeck. "It has the best environment full of positivity and a really cool aesthetic." 
Junior Tess Ivinjack added that "while it is sort of a long drive, it's totally worth it."
The class runs for 45 minutes and costs 20 dollars for the first one, then 30 dollars for the rest.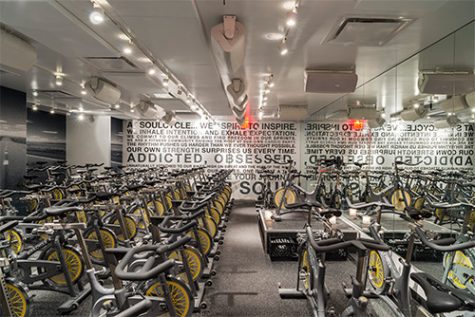 Forever Om
Forever Om is located right here in uptown Lake Forest, sandwiched between Ferentinos and Fresh Market. The yoga studio is filled with lights and calming music, as well as super strong instructors that will push you to your fullest extent.
With classes of both regular temperature and hot yoga, Forever Om has a class option for everyone. The calming atmosphere is loved by yogis around town, and with classes all throughout the day, there's never a time you can't pop in for a class. energizing. 
"It's a nice way to relax and reflect on the day but also a great way to energize and start your morning," said senior Lilly Neil. 
Forever Om stresses the idea of going at your own pace, being happy with where your skill level is, and not stressing if you aren't as good as the person next to you. 
The classes are from 45 minutes to an hour and cost 25 dollars.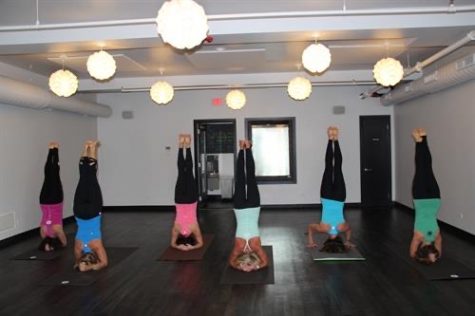 Shred 415
Located in Highland Park, Shred 415 is a great quick workout if you're willing to drive a little bit. With an even ratio of cardio to strength workouts, it's a great balance and a class that goes by in the blink of an eye. 
The class consists of 15 minutes of cardio running, 15 minutes of the "floor," then a repeat of those both. The floor portion of the class is based on strengthening with weights and workouts, and the cardio running is done on the many treadmills lining the room. 
The class is run by an instructor focused on motivating everyone to get the best workout in possible. 
"It's my favorite place to work out," said senior Caroline Allard. "I feel like it always gives me a full-body workout, rather than just a cycle class or running. The environment is so great and so is everyone that works there."
The class is one hour long and is free for first-timers, then 28 dollars per class.
Dailey Method Barre Class
Another great class located right in Lake Forest, The Dailey Method has classes that include pilates, yoga, and barre.
"I like working out because they are totally different than any other class then you can go to a regular gym," said junior Caroline Carter. "The barre classes work on small muscle groups and cater to your needs in areas in which you wouldn't be able to work on by yourself."  
Senior Olivia Elsasser added that "it's a quick class that works on all the muscle groups you need."
The class is 45 minutes to an hour, each being 28 dollars.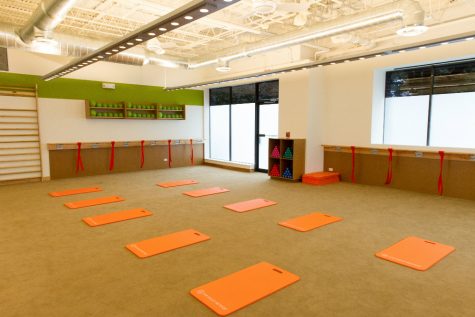 About the Writer
Caroline Walsh, Staff Writer
Caroline Walsh is a junior at LFHS. She on the varsity dance team. She is also involved in many clubs such as womens, model un, and enviro. In her free...