2nd in the Nation
A six month long season, countless hours in the studio, intense training inside outside of practice, and all of the energy in their bodies – all for two minutes on stage. 
That is what the Lake Forest Dance Team did this past season, as they worked all year towards the final weekend of the season at the UDA National Dance Team Championships in Orlando, Florida. The team competed in the medium jazz and pom competitions, which had over 80 talented teams in each.
Thankfully, the two minutes spent on stage for the Lake Forest Dance Team justified all the intense work they put in.
"Our goal as a team was to give our best performance we possibly could on the finals floor, and we did just that," said senior captain Lilly Neil. "Getting second in the nation was just the amazing recognition that came along with it."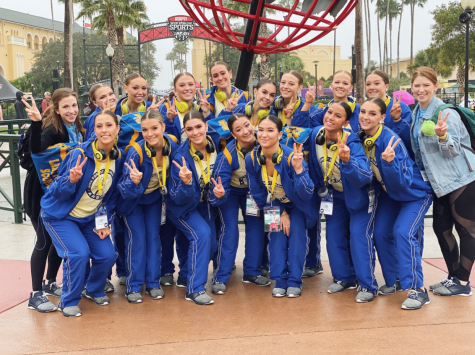 The Lake Forest Varsity Dance team placed 2nd in the nation for pom and 9th for Jazz – a truly incredible accomplishment from the 16 team members.
A team that started last May has had one goal since the start: to be the best dancers that they could possibly be by the time nationals weekend came around. 
The Lake Forest Dance team has put in blood, sweat and tears into their daily practices since day one. After they spent the summer and fall working on technique and their multiple football halftime performances, their two new members sophomore Emma Drowne and freshman Elsa Dahlgren, were added to the team for competition season.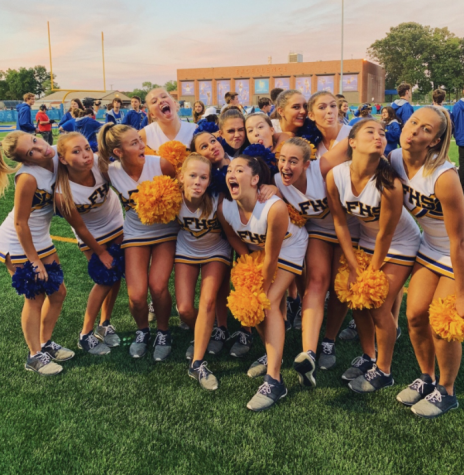 And with those two making the team complete, it was go time for their competition season.
"It's a big transition from football to competition season as we go from taking the dances not as seriously to having really intense practices. We try to get ready for nationals during football season though by working out and such, so that the transition is not as difficult," senior captain Ava Manelis said.
After four days of intense tryouts for competition season, the very next weekend ensued with a professional choreographer flying into town and the team learning a unique and difficult pom routine. 
The team spent around nine hours on both that Saturday and Sunday, overcoming being mentally and physically drained from learning so much in a short amount of time and the long hours. But this weekend was just the start of their journey. 
Two weeks later, another long weekend was spent in the gym learning their second and final dance of the season, jazz.  
"Choreography weekends are definitely really draining mentally and physically. [There is a] lot of standing around and also a lot of physical labor that is very hard on the body, but it's really important that we stay focused as we only have two days to learn each dance," said Manelis.
Yet, their success didn't come from simply learning the dances and running through them a few times every day. The team had to grow in strength so that they were able to perform the difficult dances that their choreographers challenged them with.
"We did crossfit or a different workout class every morning of the two week long winter break, which was really difficult, but made us really strong," Manelis said. "Besides that, everyday the coaches would have workouts that would target different muscle groups we needed to use in our dance. These workouts really pushed us to our limits, yet built our stamina so much."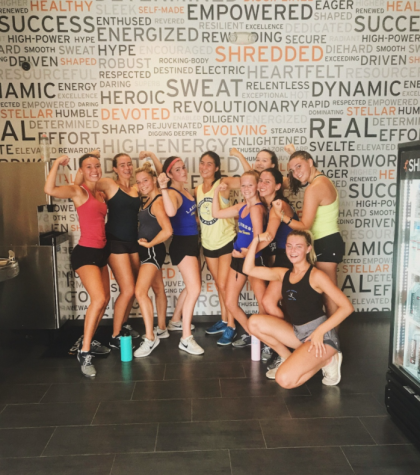 The team worked to build up their endurance and get their dances to a pretty good and clean place, and eventually their choreographers and previous dance team members came back to practices to help push the dance to the next level. 
"It was really nice to have our choreographers and alum come back for some weekends this season," Manelis said. "Their new and different perspectives definitely helped us make our dance the best it could be, and they worked us really hard when they came."
In previous years, the dance team would compete at the IHSA state competition the week before heading to UDA nationals. This year however, the two competitions were hosted on the same weekend, resulting in not only less time to practice for nationals, but also one less valuable onstage practice. 
"Not going to state was a little sad. State is such a fun competition and I look forward to it every year. However, there was an upside to not going because we got to keep our eyes on the prize and focus on our main goal, nationals," said Neil.  
After receiving fourth place last year at UDA nationals in the pom division, the Scouts improved this year to take home the second place trophy. Their goal was to make it to the top 3, said captains of the team, and they accomplished this.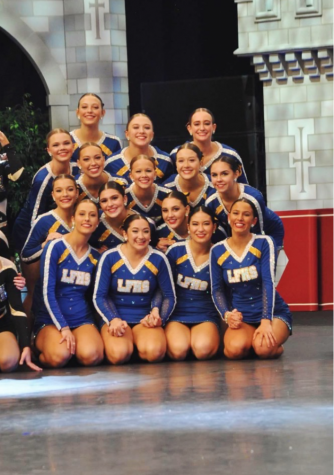 Their hard work and dedication put into this team and season did not go unnoticed. The dance team doesn't have 30 games a year or even individual accolades to reward their hard work – only a few performances that require total perfection and effort from each individual.
Those few performances at basketball games, regional competitions, and then nationals were definitely exemplary of the passion and work they developed throughout the season.
"I am beyond proud and feel so grateful to have gotten second place. I was really lucky to have such a dedicated and hardworking team this year. These girls would literally do anything for one another," said Neil.
With the goal they wanted to reach this year in their hands, who knows what next years team and beyond can accomplish on the nationals floor in the future. But no matter what, the hard work that the 2019-2020 season team put in this year will only fuel the remaining 8 dancers to do their very best the rest of their high school years on the team.