In Da Club featuring Scout Nation
Senior Stephen Young talks Scout Nation, school spirit, and his spirit animal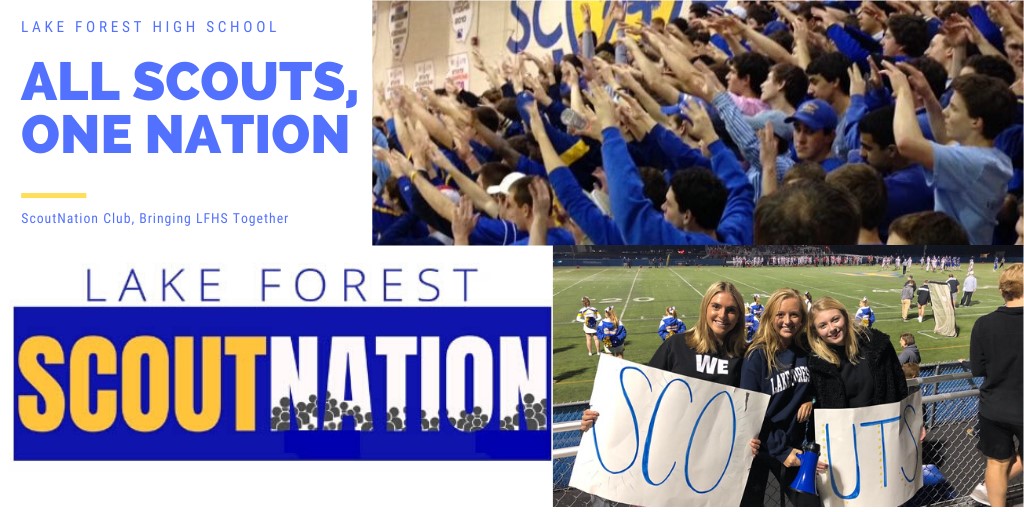 School spirit has the power to bring students together like nothing else, and there is no better feeling than having all of your fellow classmates coming out to your games to cheer you on as you compete for Lake Forest.
Senior basketball player Stephen Young, who reps the blue and gold with pride day in and day out, talked with TFS about the role Scout Nation plays in boosting school spirit.
Can you describe Scout Nation for us?

It's a club where you get together and discuss school spirit and ways to improve it. It is a way to bring new ideas to the school and get other sports involved. We try our best to bring the same energy to all sporting events.
What sort of person would be interested in joining?
People with new ideas, enthusiasm, and school spirit. Ideally we would like to get a good mix of people from different sports.
How's this year going?
We have greatly improved school spirit and improved attendance at all sporting events. We have expanded the amount of sporting events people attend this year as well. Also the enthusiasm people have at those events has been great.
What are some common misconceptions about your club?
Probably attendance, you do not have to show up every week. Show up when you can, it's the school spirit that matters.
Who's this year's MVP so far? Why?
The MVP is everyone. The whole point is to get a great crowd to every game possible. The enthusiasm doesn't come from just one person.
Describe some of the fun you have.
Getting rowdy at sporting events. Specifically for me wearing the morph suit was a good time. D-UP!
If your club was an animal, what animal would it be?
A lion because we are the alpha club.
When do you meet next?
We meet most Tuesdays after school at 3:30 p.m. at the Wedge Cafe.