Should Eli Manning Be In The HOF?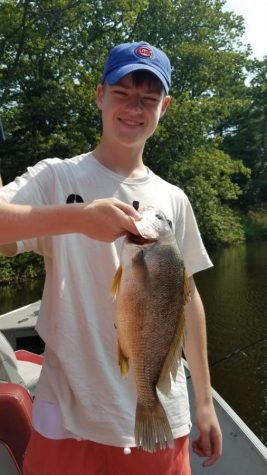 This past season NFL season was the last of which for former New York Giants quarterback, Eli Manning. His retirement has sparked a debate that has been on a lot of people's minds recently: does Eli Manning belong in the Hall of Fame?  
The younger Manning brother is, in some ways, an odd case. Unlike his older brother Peyton, Eli's career numbers are not those of a clear-cut first-ballot inductee. At times in his career, he looked like an elite quarterback, leading his team to two Super Bowl wins, both against the formidable New England Patriots. However, despite these burning hot streaks, Manning posted a total regular-season record of 117-117; exactly .500. 
The great quarterbacks don't often lose just as much as they win and this is the argument a lot of people are using to keep him out of Canton. His inconsistency, abundance of interceptions, and the fact that the Giants missed the playoffs in 9 out of the past 11 seasons where Manning started also contribute to the argument against his induction. 
Now that you have the reasons why Manning could be potentially left out of the Hall of Fame, here are the reasons why I believe he deserves football immortality in the form of a bust in the Hall of Fame. 
First of all, Manning isn't even eligible for induction for five years. I think this will help Manning because he received a lot of criticism at the tail end of his career. During his last two years as the starting quarterback, the Giants posted a dismal record of 3-13 in the 2017-18 season and 5-11 the next year. This past year he lost his starting job to the 6th overall pick in the 2019 NFL Draft, Daniel Jones. While the last three years of his career were far from successful, with five years to think about his eligibility, it will be easier for the committee to look past these shortcomings and realize that the tail end of his illustrious career shouldn't damper his legacy. 
Manning never won an MVP award. However, he did win two Super Bowl MVPs, arguably a more sought after award as it comes with a Super Bowl win. The two-time Super Bowl champ is also a four-time Pro Bowler, has the third most consecutive QB starts in NFL history (210), ranked seventh in NFL history in yards, and seventh in NFL history in passing touchdowns. Yards and touchdowns are the most important stats for a quarterback. To be in the top 10 in both stats is a good argument for his induction in itself. 
The deciding factor in Manning's induction debate is how he won his two Super Bowls.
 Both games were against the heavy favorite New England Patriots. The first came in 2008. Led by Tom Brady and Bill Belichick, the Patriots were looking to become the first-ever undefeated team in the 16 games regular season format. The Giants went 10-6 in the regular season. While this was enough to make the playoffs, not many expected them to go very far, let alone make it to the Super Bowl. The game was riveting and Eli had to lead the Giants on a last-minute game-winning drive which included arguably the greatest catch in Super Bowl history; David Tyree's helmet catch. This game alone made Manning a Giants legend, but he wasn't satisfied with just one.
Manning won his second Super Bowl in 2012. The Giants posted a regular-season record just one above .500 during the regular season, barely even making it into the playoffs. They were once again a longshot, yet Manning managed to lead them to the Super Bowl to play the Patriots again. While this game wasn't the setting of a crazy play like David Tyree's helmet catch on fourth down, Manning had to march the Giants down the field for yet another last-minute, game-winning drive. 
Manning wasn't ever considered the absolute best at what he does. He didn't post mind-blowing stats. He was even seen as mediocre at times in his career. What makes Manning a shoo-in for the Hall of Fame is his workhorse mentality and ability to win when it matters. There are only 12 quarterbacks who have won two or more Super Bowls and all but one who is eligible are in the Hall. Manning is without a doubt the greatest Giant's quarterback of all time. Giants fans could always rely on Manning to deliver a hard-fought game and his persistence is ultimately what's led helped him through a Hall of Fame-worthy career.