In Da Club featuring Human Rights Club
With 2020-21 President Natalie Waite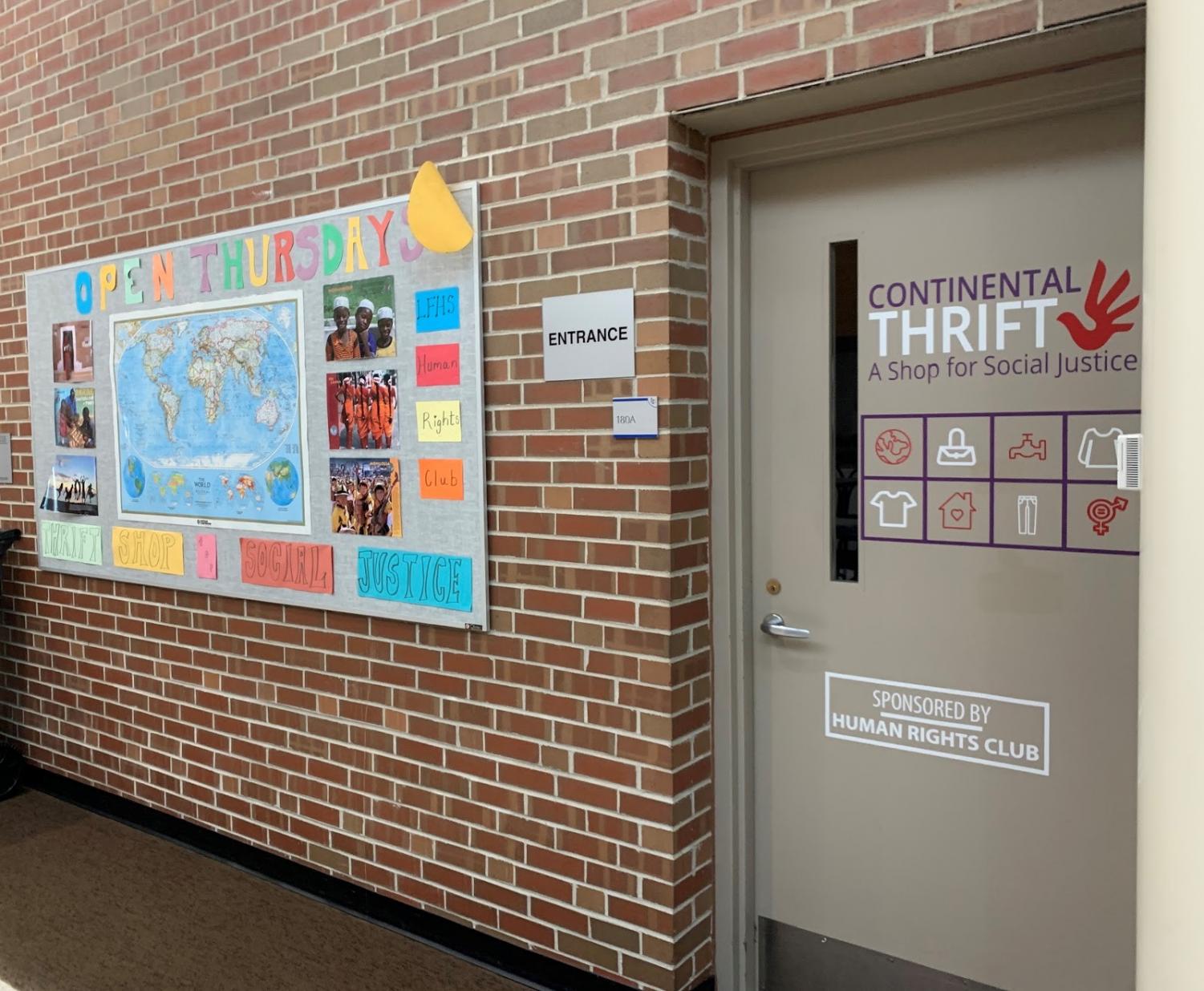 Our In Da Club series is an in-depth Q&A aimed at giving readers a look at one of the school's clubs. If would like your club involved, please send us an email at [email protected]
Human Rights Club is a group assembled to talk about global issues and raise money for many humanitarian organizations. They also have a thrift store across from the Wedge Cafe in the back of the commons, and meet on Tuesdays after school in Room 380.
How would you describe Human Rights Club?
All the people there are very aware of things and are very good at spreading knowledge for people because human rights are something that everyone should know about. As a club, we spend a lot of time fundraising. We have a thrift store so we can repurpose clothes in a conscious way but also raise money for associations.
How did you get involved and exposed to Human Rights Club?
I knew a few people in the club at first and there was a cool group of people, so I thought "why not?" and I joined. It ended being a really fun time!
When do you guys meet and do you have any big events coming up to shout out?
Well, we just had one. We had The Lorax movie — we played The Lorax in the DMT to raise money for wildfire relief in Australia. We raised almost $250. We meet on Tuesdays at 3:30 in room 380, which is Mrs. McKee's room.
How has this year been so far?
It's been really good. We've got a lot of things happening — we've been trying to get the thrift store to be more well-known throughout the school and have been donating to a lot of organizations.
What are some things people don't know about the club that you think people should know?
That there is a thrift store! No one really knows about it, it's right in the snack shop corner across from the Wedge Cafe in the back of the Commons. Also, we don't just raise money, but we also talk about conflicts going on, so you can share something that means something to you so we can talk about and maybe even donate to something related to your cause.
Who would you say has been an MVP for your club this year?
Natalie Snodgrass. She has spent a lot of time making sure things run well. She's not necessarily the president but she acts very similarly. She'll take a lot of responsibility around the club and it's really nice to just see her because you know things are gonna happen.
If your club was an animal, what animal do you think it would be?
Well, I would want to say koalas since we are trying to raise money for them, but I don't think that's it. I think our club is an elephant because we are very wise and loving — we love each other and are a great group. We stick together and stand up for each other. We're very resilient like an elephant's tough skin.