Thrifting: Something for Everyone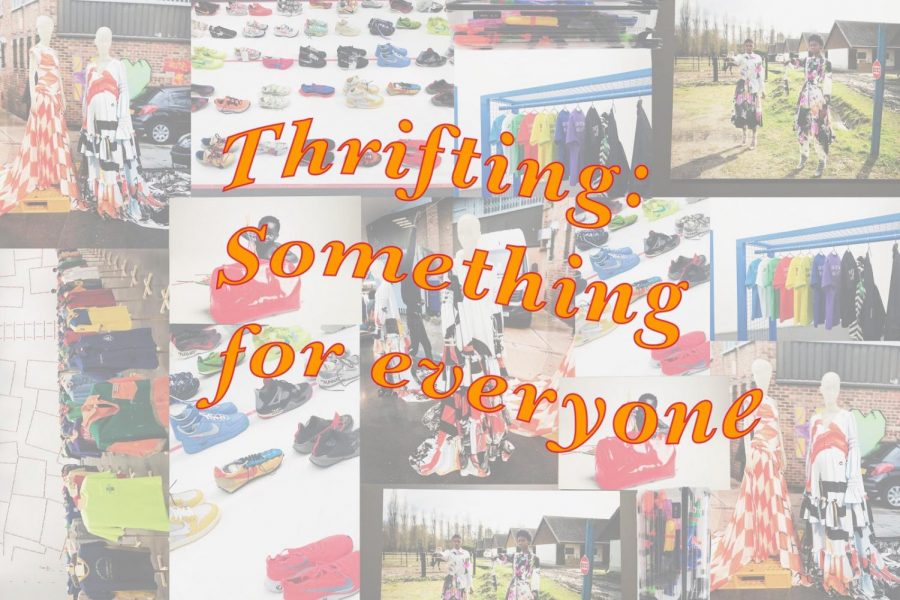 It's 2020 and shopping sustainably is a universal and easy thing for you to do to contribute to a more eco-conscious lifestyle.
There are so many things to love about thrifting: it's inexpensive, fun to do with friends, and you're bound to find something unique and one of a kind. Depending on which stores you go to, your chances of finding something can differ from place to place. If you're looking for more high-end items, I recommend looking no further than the North Shore suburbs, as there are many stores that carry quality items that are preloved or new. If you are looking for something specific or are intimidated by the unpredictableness at thrift stores, online vintage shopping is another perfect place to start.
It's best to go into a thrift store with an open mindset and a lot of time (preferably on a Saturday right before the store opens so you get first pick) that way you have the best chance of searching through every section and finding the best of the best. Something that someone had in the back of their closet that they didn't like or use, may be a perfect fit for you! Don't be afraid to explore the possibilities of what an item can become with some accessories or upcycling to make it your own.
Depending on your taste in style, I choose three thrift stores that I feel can cater to people who either have a style that's trendy, girly, vintage, or all of the above. The most rewarding part of this whole process is knowing that you're helping the planet by not falling into the sea of fast fashion.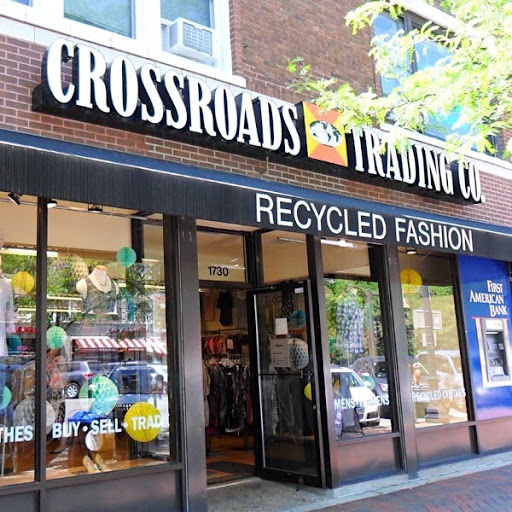 Crossroads Trading-Evanston
Crossroads Trading (off of Davis Street) in Evanston has a nice selection of clothing, primarily ranging from medium to high end. At this store, you'll most likely find brands such as Free People and Brandy Meville. If you're willing to splurge on some designer brands, Gucci, Tory Burch, and Louis Vuitton were available last time I went. I found some Doc Martens, grey high top Vans, and new Levi 501 jeans. Needless to say, this store definitely ranks in as a trendy thrift store. Everything at this store was either new or in great condition. One turnoff, though, may be the steeper prices. Obviously thrift stores are never going to charge more for an item that you'll find on the brand's original website, but if you want to find multiple pieces for an inexpensive price this wouldn't be my first pick. The price range at this store is $15-40 for some tops and sweatshirts and $50-200 for some of the higher-end items. With this in mind, something to note is that this isn't a place where you'll find vintage pieces, such as cool graphic tees or worn in comfy sweatshirts. Everything in the store from what I found was from the 2017 era and above, which may be exactly what you're looking for if you're someone who wants to keep up with the trends without sacrificing the environment.
Forest and Found-Lake Forest
Want to go thrifting but don't want to drive for 40 minutes? Go to the Forest and Found! I've been to this place on a variety of occasions and sometimes it's hit or miss. This store is quite large with an upstairs and downstairs floor and has a large range of treasures from shoes, sweaters, and a home section. Everything is fairly priced ranging from $3-25. Your local Lake Foresters are the primary group of people donating to this shop, so if you're into Lilly Pulitzer and Vineyard Vines, shopping sustainably for something preppy isn't far out of reach. I also found some more vintage preppy pieces, and even some classic Adidas and Nike sweatshirts and sweaters in the men's section. A con to this store is that you don't always have the luckiest finds every time you go, and sometimes you can leave empty-handed. The hours of the stores are also debatable, closing at 4 p.m. Monday-Saturday and being closed on Sunday is a pretty limited time for people to go thrifting if they have extracurriculars. Basically, Saturday is the only option for someone who wants to actually have time to "dig" through and try things on, and even then there might be a more limited selection since it's nearing the end of the week. Overall, this store calls to someone who screams LF style and is open to finding some other trinkets.

Frankies Collective-Online
For those who are attached at the hip to their computers, thrifting online is another great and accessible option for everyone everywhere. One of my favorites for original vintage finds is Frankies Collective. Their prices range from $20-200 and sometimes less in the sale section. Warning: this website is addictive and you'll probably lose track of time browsing through the hundreds of options. This store has dresses, bags, windbreakers, and of course your basic sweatshirts, and graphic tees. If I want to find an item that's unique and one of a kind without leaving the house I come here. Though searching through clothes can be a fun and surprising activity when you have the chance, it is also a tedious task meant for the most patient and determined people, Frankies Collective has already found all the gems and it's your job to choose! I almost feel like this is harder to do though since everything is so retro and exclusive. Whenever you are in a rush, just use one of the many filters on the site to select your size and preferred brand and the rest is up to you!
All in all, thrifting is an option available to everyone and a perfect way for a consumer to up the ante on their consciousness of purchasing clothes and doing so in an environmentally friendly way. There are so many ways to recycle, reduce and reuse clothing amongst the ongoing trends in the fashion industry and using thrifting to do so is convenient not only for your wallet but for your style that is unique to you!
About the Writer
Madeleine van Esbroeck, Staff Writer
Madeleine van Esbroeck is a junior at Lake Forest High School. She is involved in the girls swim team, and her favorite subjects are English, Science,...