Five Underrated Alternative Artists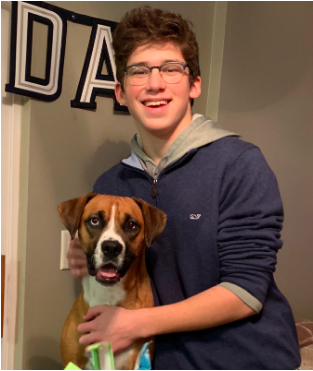 Music is a huge part of my life. I listen to and play music pretty much all day every day. I'm a huge fan of Alternative/indie rock as the genre of music allows artists to truly show how different they are and show why they stand out. I'm constantly listening to new artists, and here are my top five who I seem to never stop listening to. 
Tommy Newport/Milmine
Tommy Newport is a singer/songwriter that produces his own music from his home in Wichita, Kansas. He used to be part of a band called Milmine in which he produced very similar music, but since then he has gone solo. He covers a wide variety of music and changes up his style with every new song or album. His guitar-fueled songs will put you in a trance, repeating them in your head until you can finally listen to it again. Newport knows how to switch up his music style but still keep that same original sound that lets you know it's him. His main style of music is alternative/indie rock or bedroom pop, but recently Newport has begun exploring and modernizing his own version of funk on his latest EP, Tommy Gun. Overall, you will never hear two similar songs from Tommy Newport. 
Dayglow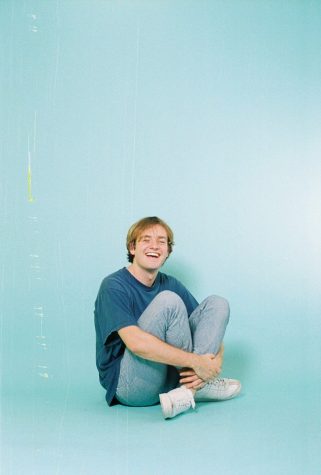 Sloan Struble, also known as Dayglow, is a fairly new upcoming artist who only released his first album Fuzzybrain as of Nov 2019. Since then, he has shot up to over 1.6 million monthly listeners on Spotify with over 22 million listens on his most popular song Can I Call You Tonight? Dayglows unique take on the feel-good indie style of rock is breathtaking for a new artist. On his new album, he is able to blend feel-good guitar riffs and instrumentals with his more serious, yet catchy and relatable lyrics. Dayglow writes, produces, and masters all of his own music, giving you an original feel when they listen to his music. Based on the success of Dayglow's first album, whatever he releases from here on out is going to send him straight to the top of the charts. 
Wallows
Wallows is a band based out of L.A. and consists of three members: Braeden Lemasters, Cole Preston, and Dylan Minnette. You may have heard of them from Minnette's role as Clay on the hit Netflix series, 13 Reasons Why. Wallows began releasing songs independently in April of 2017, starting with their song Pleaser which hit the number two spot on Spotify's global charts. Since then, they have released more singles, an EP called Spring, and their debut album in 2019 titled, Nothing Happens. This indie/alternative rock album showcases the unique perspectives that the group has on both their music and universally relatable topics like growing up. While keeping an introspective theme throughout the album, they are able to quickly flow through different styles of music with ease. From loud hard-hitting songs like Scrawny, to songs that will pluck at your heartstrings like Are You Bored Yet?, you will never get bored of Wallows. 
Half-Alive
Half-alive is a unique alternative rock band based out of Long Beach, California, and consists of Josh Taylor, Brett Kramer, and J Tyler Johnson. The trio started making music in 2017 when they released their first EP, 3. Since then they have released a more funk/electro-pop feeling seen in their most popular 2018 single "Still Feel". This single eventually became part of the band's first album named Now, Not Yet, which was released in 2019. You can really see the shift in the energy of the Half-Alive's creativity from their first songs to their recent album. In their first EP, the group was more centred around alternative rock, but in their new album, they have a wide range of different sounds and styles ranging from funk to indie, and even showing their alternative rock roots in some of their songs. Half-Alive is still a fairly small band and isn't very well known, but I assure you that they will skyrocket to the top of the charts with whatever unique sound they release next.
Hippo Campus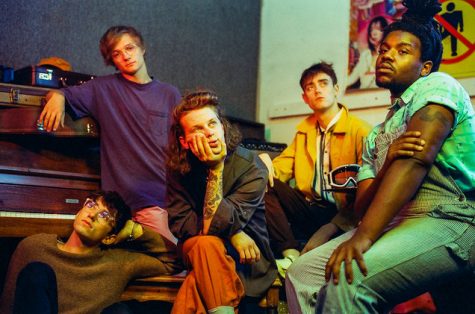 Although a more well-known band, I feel that all fans of alternative rock/indie music should give Hippo Campus a listen. This indie-rock band originates from St. Paul Minnesota and consists of five members: Jake Luppen, Nathan Stocker, Zach Stutton, Whistler Allen, and DeCarlo Jackson. The five musicians have gone on to make numerous EPs and four albums. Following the release of their most well-known record released in 2017, Landmark, the group has also put out a full-length album in 2018 titled Bambi, and two demos following that project in 2019. They showed their true talent and unique sound through albums like Landmark. You will never hear another music group that can produce the same sound as Hippo Campus. This band is able to change up their music style with every song they release in such unique and interchangeable ways that the changes in pace are noticeable yet perfect. 
About the Writer
Jack Prager, Staff Writer
Jack Prager is a senior at Lake Forest High School. He has participated in the boys swim team for the past three years of high school and is planning to...