Women again snubbed by Oscars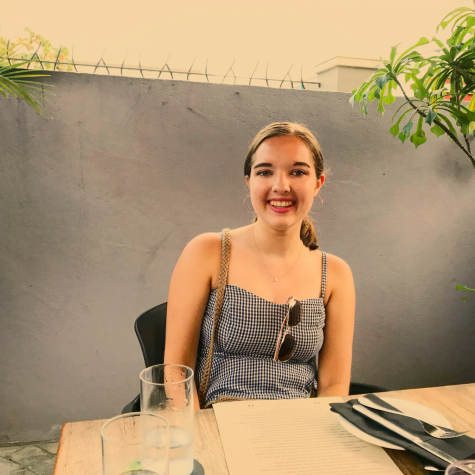 When the 2020 Academy Awards nominations came out, the lack of female nominees, specifically in the Best Director category was shocking to many. But, was it really all that surprising?
This has not been the first time women have been left out of awards shows; The Golden Globes was also recently criticized for having no female nominees for Best Director, as well as the BAFTA awards. This trend has been going on since the beginning of awards shows as a whole and is well recognized by Hollywood. Even so, there is not a lot being done to help women get directing jobs and for making sure the ones that do, get recognized for their hard work.
2018 was deemed by British businesswoman Dame Heather Rabbatts as "the year of reckoning. The trend of women not being nominated became noticeable with Natalie Portman introducing the nominated directors at The Golden Globes in 2018 as "all-male nominees." Broadway and film legend Barbra Streisand also pointed out that she was the only female to ever be given the Best Director award there for Yentl; that was 36 years ago.
Sunday's nominees and presenters at The Academy Awards made the lack of gender and racial diversity a big topic and not so subtly criticized The Academy for its lack of diversity in the choices of nominees. Portman, in particular made another statement by wearing a cape that had all of the names of the female directors not nominated in the category embroidered on her dress.
Despite women making up 10.6 percent of the directors in the top-grossing films of 2019, there was once again, no women nominated for Best Director by The Academy. There have only ever been five women, ever, nominated for the Best Director Oscar and only one has ever won the prestigious award.
Across the board, the chance of a woman being nominated for any of those awards is slim. Over the last 13 years, only 5.1 percent of nominations went to women.
Female directors are slowly increasing in a positive trend line, but they still are in a male-dominated profession that is "gendered as a masculine activity." When interviewing with The Guardian, Lexi Alexander said; "The director is considered the general, and just like in the military, they still can't picture anyone not born with the Y chromosome with that title. The industry still insists on telling most stories from a male point of view and even if women write male-driven fare, they're assumed to be less competent at it."
Being in a male dominated industry leaves women vulnerable. According to The Guardian, Women are 50% more likely to say that they have been sexually harassed at work if they are in male-dominated industries.
The root of the sexism problem in Hollywood actually lies in employment.
"When it comes to employing women in key behind-the-scenes jobs, television is ahead of film" (Variety). For the 2018-2019 season, 26% of directors were female. Film director Lulu Wang said in an interview with Variety; " The Box Office is proving that telling stories from different perspectives is what the audience wants" she said. This will hopefully bring upon a new wave of equality in the movies that are made, and the people that are making them, and the film industry will cater their films to the desires of the audience.
Streaming platforms like Netflix are giving female filmmakers across the globe a platform for their work, specifically targeting female directors in North Africa and the Middle East. As of August, Netflix has created five Arabic original series.
"
Even though small improvements are being made across the board to bridging the divide between the sexes in Hollywood, there is still a lot of work to be done"
There are many filmmakers paving the way to change the way female filmmakers are being treated. One prime example is Ava DuVernay. You may know her as the director of Selma, which was nominated for Best Picture in 2015. DuVernay's most recent film; Lionheart, was recently disqualified from the International Film category for having too much English dialogue, even though the film was produced entirely outside of the U.S. What The Academy didn't take into account is the fact that English is the official language of Nigeria.
Even though small improvements are being made across the board to bridging the divide between the sexes in Hollywood, there is still a lot of work to be done. In an interview with BBC, Dame Rabbatts said that 2019 was a "year of action"  2020 should be a "year of resolve" for female filmmakers in Hollywood.
"The danger when you create a movement is that you either step off the gas or you think 'let's have many more new initiatives'. It's not – it's about staying focused on what we're trying to do. This isn't just about how we get women directors up in terms of their recognition – now it's about them staying there," said Dame Rabbatts.
As hiring practices change, this will bring upon a change in regards to women being recognized for the work they do. Hopefully, one day young women of Generation Z will be able to see someone like them win a Best Director award.
If you are interested in seeing the amazing work that female filmmakers have created, here is a list of The Top 100 Films By Female Directors by BBC.
http://www.bbc.com/culture/story/20191125-the-100-greatest-films-directed-by-women-poll