The Continous Comeback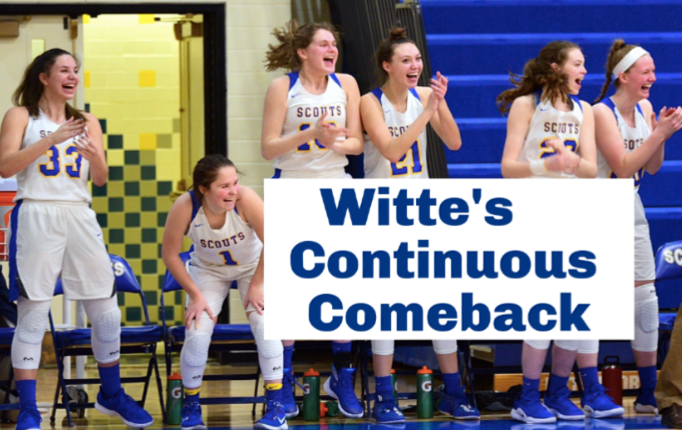 Six months. This was the news junior Olivia Witte was given after an MRI in mid-January. Witte had just learned she had torn her meniscus, fractured her tibia, and her posterior cruciate ligament (PCL) and lateral collateral ligament (LCL) were loose.
Witte would need surgery to repair the meniscus and this meant that she would not be able to finish the rest of her junior season. This was certainly devastating to Witte, but not surprising to her. The junior forward has never made it through a full season of high school basketball and this would mark her sixth major injury in almost five years.
The injury troubles started in 7th grade when Witte first dislocated her shoulder which required her to sit out for about a month. Next came 8th grade, where she struggled with constant pain in her hip, along with popping and aching.
Just as freshman year looked better than her middle school days, Witte's 7th-grade injury made an unfortunate return. The constant dislocation throughout the season meant that her labrum had been torn and she needed surgery. This would be the most painful surgery for her to date, as the gruesome recovery took 8 months and was accompanied by constant pain and frustration.
"I was crying almost every single night during the season of freshman year and I dislocated it multiple times a week at games and practices," Witte said. "It was an invasive surgery and took a very long time for me to be comfortable with even just raising my arm. "
Once Witte's sophomore year began, she was delighted to make the girls varsity basketball team, but the excitement soon faded. Her 8th-grade hip issues soon returned at the end of November and would last until late December, leaving her to miss several games. After only being back for a short time, the junior got a concussion at the end of January and would again be out for several weeks.
After a grueling few years, Witte's junior season looked like it would be a strong one as no injury was insight and the middle of the season was reached without complications. Suddenly, in a recent game against rival Libertyville, Witte fell hard on her knee and was crushed by an opposing player. A look of pain filled her face and her teammates fell silent as everyone's worst nightmare was coming true once again.
This was especially hard for the seniors as they realized their time on the court with Witte was officially over.
"I was hoping for the best, but eventually her injury was season-ending. It was really sad because I'll never get the chance to play with her again," said senior captain Halle Douglass.
The injury, of course, had the hardest impact on Witte. 
"It was hard for me because this was the first year I made it so long without any injuries, so I was feeling confident about my game and my shot," said Witte. "Then I got injured and I knew it was all over for the 5th year in a row. It feels like I can't get through a season without a major injury occurring, which is frustrating."
Despite the constant injuries, Witte hasn't given up on basketball.
"There have been a lot of times where I felt like quitting just because it feels like I can never get on top of the injuries and they just kept happening. I come back for my team and for the sport. I've been playing my whole life, so it's a big part of what I love to do and it keeps me occupied."
One of Witte's biggest ties to the sport is her love of her team and the constant support she is still able to give them going into the playoffs.
"Even though I'm injured and not playing, I still feel like I can contribute a good amount to our team and help the younger players who are needing to step up. After being a part of such a big run last year, I have experienced things that I can give them, even if I'm not on the court with them," she said.
About the Writers
Rory Summerville, Staff Writer
Rory Summerville is a junior at Lake Forest High School. She is a member of the girls cross country team and manages the girls varsity basketball team....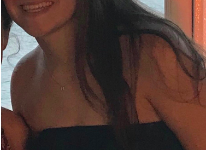 Molly Fisher, Staff Writer
Molly Fisher is a junior at Lake Forest High School. She participates in varsity basketball and varsity soccer. Outside of school and sports, she enjoys...