College Corner: Week One
We're back this year for College Corner for the Class of 2020. College Corner reviews five seniors every week on where they have decided to attend next year, what they're excited for, and what they love about it.
Name: Margaret Matson
School: University of Colorado-Boulder
Location: Boulder, Colorado
Mascot: Buffs
Why? "I chose Boulder because I've always gone to Colorado and skied there so I knew I wanted to be in that area. I visited a year ago and realized it was just where I wanted to go. I loved everything about it."
What are you most excited about?  "I am most excited about meeting the people there and getting outside. I like the vibe of the outdoor culture at Boulder."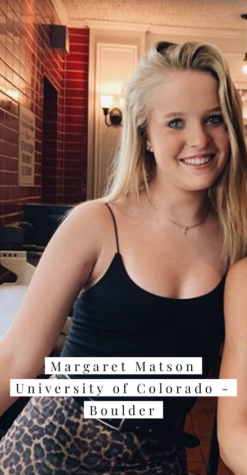 Name: Charlotte Yehle
School: Elon University
Location: Elon, North Carolina
Mascot: Phoenix
Why? "I love everything about Elon, it is the most beautiful campus I've ever been to and the community is what drew me in. Everyone is so welcoming and makes you feel right at home. It also has so many opportunities for my major."
What are you most excited for? "I am most excited to study abroad and for the warm weather."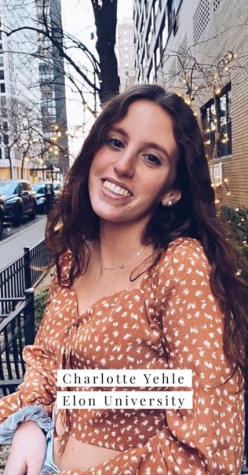 Name: Mary Margaret Reay
School: University of Notre Dame
Location:  South Bend, Indiana
Mascot: Fighting Irish
Why? "I chose Notre Dame because it has an amazing business program and a really lively campus. When I visited and did a summer program there, it felt like home. "
What are you most excited for? "I am most excited for tailgating in the fall and meeting new people."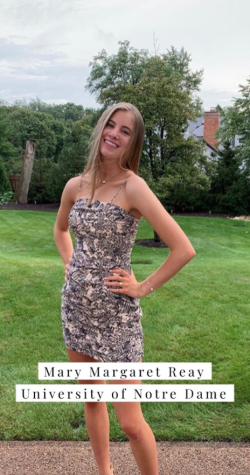 Name: Halle Douglass
School: University of Wisconsin-Madison
Location: Madison, Wisconsin
Mascot: Badgers
Why? "I chose Wisconsin because it's always been a dream school of mine with both my parents going there and my sister. I also was being recruited there and the coaches and team really swayed me to pick Wisconsin."
What are you most excited for? "I'm most excited for all the school spirit with the football and basketball games, but also to be apart of a team in such a great environment."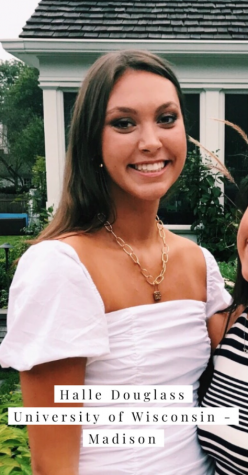 Name: Allie Wicks
School: Northwestern University
Location: Evanston, Illinois
Mascot: Wildcats
Why? "I chose Northwestern because I've always been really interested in art and communications and I wanted to find a flexible program that would allow me to pursue both of my interests together. Also, Northwestern Medill has an extensive study abroad program and I am excited to travel."
What are you most excited for? "I am most excited about traveling because I can go abroad for up to 4 times a year."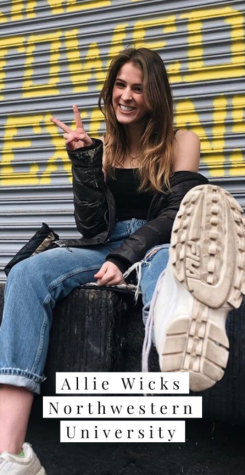 Stay tuned for next College Corner!