Lake Forest's Newest Diner: The Peanut Gallery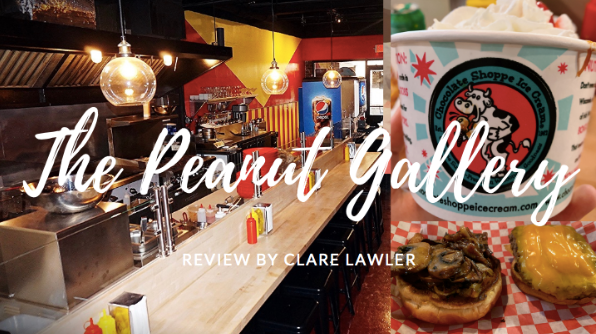 The Basics
Location: 950 North Western Avenue, Lake Forest, Illinois
Price: $8-$12
Don't Miss: The Shaolin burger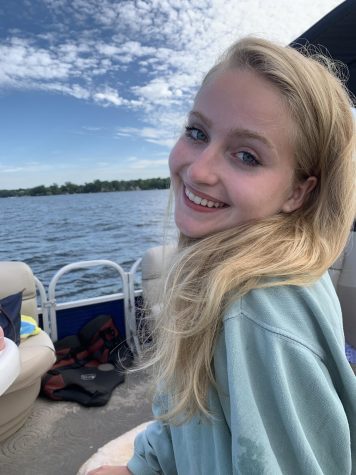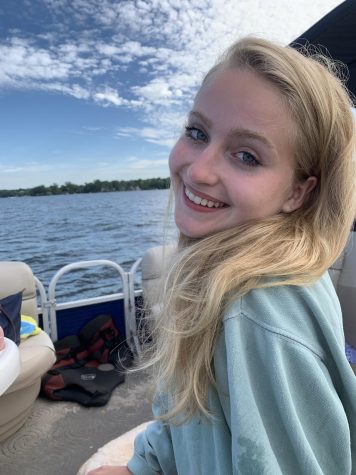 The Peanut Gallery is a classic diner that recently opened up in downtown Lake Forest. It is affiliated with The Gallery, one of Lake Forest's most beloved restaurants. While The Gallery is a fancier, more expensive sit-down restaurant, The Peanut Gallery is a casual, order at the counter spot that serves burgers, fries, and ice cream.
The restaurant is tucked away in the courtyard next to Jewel Osco, making it a hidden hole-in-the-wall spot. When I walked into The Peanut Gallery, I was greeted by a small, simple diner with an ice cream fridge to my right and a long counter to dine at. 
The brick wall makes the restaurant feel cozy—perfect for freezing Chicago winters—and the red and yellow walls are reminiscent of the 1950s. The restaurant was crowded, with every seat at the counter taken and a line curling along the graffiti-covered wall.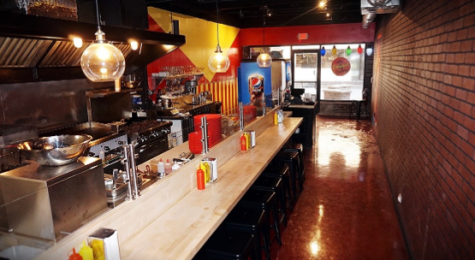 The focal point on the menu is definitely the burgers. I ordered the Shaolin burger, which is topped with cheddar cheese, caramelized onions, mushrooms, and black garlic aioli. As a vegetarian, I got an Impossible patty on my burger, but I am confident that it would be just as delicious with a beef patty.
The burger was perfectly buttery—and huge in size. The toppings complemented each other perfectly, each one complex in its own way; I think it was one of the best burgers I have ever had. On the side, I ordered fries, which are to die for. They are fresh, warm, and crispy. 
The Peanut Gallery has an extensive list of sundaes. The ice cream served at The Peanut Gallery is from Chocolate Shoppe Ice Cream Company in Wisconsin, which makes it a stand-out item. I built my own sundae, which consisted of vanilla ice cream, hot fudge, hot caramel, nuts, whipped cream, and a cherry on top. It was incredibly creamy and delicious—some of the best ice cream I've had around Lake Forest. 
The price point definitely depends on what you order at The Peanut Gallery. My burger was $10.25, which I thought was reasonable for such a high quality and large burger. However, if you order any of their chicken, prices are around $8.50. Regular fries are $2.50 but increase in price if you choose any toppings from their extensive list. My BYO sundae was $5.75, but, again, this price is subject to change depending on toppings. In general, I thought their prices were reasonable for the quality you are getting.
The service was impeccable. The food came out in a timely fashion, regardless of how busy the diner was. When I expressed that I was in a rush, the cashier made sure my sundae came out incredibly fast so I had plenty of time to finish it before I had to leave.
Overall, I think that The Peanut Gallery is exactly what downtown Lake Forest was missing. The location is perfectly convenient, the food is incredibly high quality, and service is fast enough that seniors can stop by during their off-campus lunch breaks.