Who Did It Best? – Local Smoothies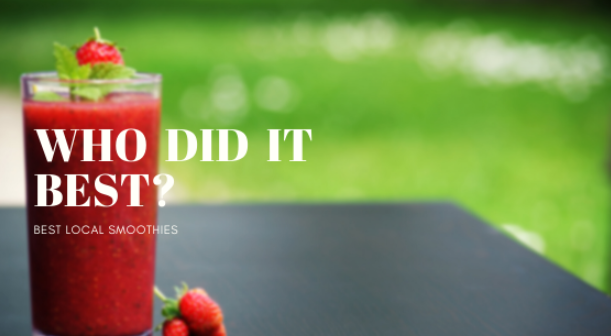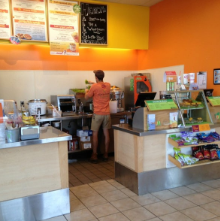 Jamba Juice
Jamba Juice locations near you:
1849 Green Bay Rd #113, Highland Park, IL 60035
700 N Milwaukee Ave Ste. 144, Vernon Hills, IL 60061
"Jamba Juice is the best smoothie place because they have so many options to choose from and so many things that you can add to your smoothie. The location isn't very convenient, but the smoothies are worth it." Junior Chase Breidenbach
"It has good fruit in the juices and is very tasteful with a vast variety on the menu." Junior Cam Hurt
"It's freaking amazing. The location is kind of inconvenient, which is why I don't go there very often, but the smoothies are so good." Senior Lindsay Adams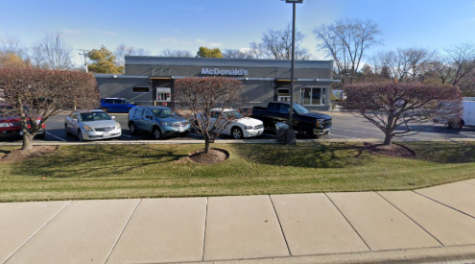 McDonald's
McDonald's locations near you:
28929 Waukegan Rd, Lake Bluff, IL 60044
30388 N, Skokie Hwy, Lake Bluff, IL 60044
13783 West Oasis Service Road, I-94, Mettawa, IL 60045
894 Sheridan Rd, Highwood, IL 60040
2211 Green Bay Rd, North Chicago, IL 60064
2587 Waukegan Rd, Bannockburn, IL 60015
700 N Milwaukee, Vernon Hills, IL 60061
1988 1st St, Highland Park, IL 60035
909 Hawthorn Center Mall, Vernon Hills, IL 60061
450 Milwaukee Ave, Lincolnshire, IL 60069
1330 N Milwaukee Ave, Libertyville, IL 60048
50 S Waukegan Rd, Deerfield, IL 60015
"Fastest smoothie ever. Has a lot of sugar, which makes it the best tasting one I've had. I always get the strawberry-banana smoothie. It's also really cheap compared to other smoothies in town." Junior Sam Mosbarger
"MMMMM brings me to funky town everytime I drink an oh so good strawberry and banana smoothie." Junior Luke Landis
"The McDonald's smoothie is good. I'd drink that smoothie again." Junior Will Geary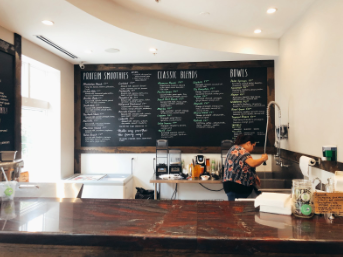 LF Juice
647 N Bank Ln, Lake Forest, IL 60045
"LF Juice's 'Hampton Social' is super good and that's coming from a girl who doesn't really like smoothies." Junior Ellie Pierce
"The super bowls are really filling and super yummy." Senior Catherine Pasquella
"They have a super good peanut butter smoothie that always hits the spot. It's kind of expensive, but it's totally worth it." Junior Heidi Schoeller
"Their bowls are really good. The granola is the best part. They are always really nice in there. Just good vibes all around." Sophomore Louise Brickman
"I go there all the time and get the 'Hampton Social' acai bowl. It's so good and so are all the smoothies. All of the workers are so nice and make sure you get exactly what you want." Sophomore Maggie Volpe
"It has a variety of flavors that I never knew were a thing before. They also have a lot more than just smoothies." Freshman Grace Flusser
"My team always goes there after long practices and it's just a good pick-me-up and it's super filling for the rest of the day." Junior Caroline Walsh
"The smoothie bowls are amazing. They have really really good granola. The store itself is super cute and the location is super convenient. Besides smoothies, they have nice baked goods. The service is also super nice. They know my order right when I walk in." Freshman Nora Peters
"I don't go to many smoothie places or drink many smoothies, but LF Juice is super good." Senior Keaton Wilhlem
"LF Juice is good because they have a variety of flavors. Also you can add delicious toppings that give the smoothies even better. The workers are very friendly and make sure your happy with your order. Right when you walk in you feel welcomed." Junior Evie Frentzas
"I like how it's conveniently located right in town. I always see friendly faces there. Plus the smoothies are just super good." Freshman Whitney Jannotta
I like LF Juice because all of their flavors are really unique and I like seeing the bowls and smoothies being made in front of me." Junior Katherine Graham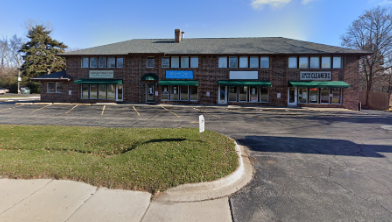 Forest Greens
123 Waukegan Rd #100, Lake Bluff, IL 60044
"I love Forest Greens because the workers there are always super nice, they support girls basketball, and have really reasonably priced options compared to other places around Lake Forest." Junior Finola Summerville
"Forest Greens is so good. I love their 'Liquid Sunshine' smoothie and the 'Go Bananas' acai bowl. The atmosphere there is also great and always puts a smile on my face. They never disappoint." Junior Olivia Witte
"All the workers there are so welcoming. They're always so nice to our basketball team. We always go there before games and there's never a dull moment in there with the workers. The smoothies they serve are also so amazing! I highly recommend the liquid sunshine." Junior Molly Fisher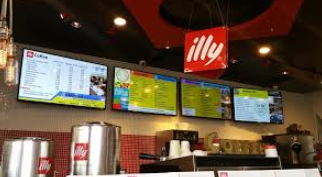 Liquid Fusion
275 Parkway Dr, Lincolnshire, IL 60069
"The smoothies are so good because you can choose from tons of flavors and you can pick up to three different fruits to mix and you can get bubbles but you don't have to." Junior Kiley Rabjohns
"I like Liquid Fusion because it is delicious and the boba things are super good." Senior Grace Geschiedle
"I like it because it's a fun and healthy snack that's something different from a usual smoothie that I would have." Junior Danielle Prindle
"Where do I begin? I am always filled with so many joyous emotions upon getting my usual strawberry smoothie with tapioca and passionfruit pop bubbles. It is such a joyous feeling going in there as the vibe is established from the colorful straws to the vast options of cookies to hot pretzels." Junior Grace Blendonohy
"I like Liquid Fusion because of the tapioca. Period. It's also very conveniently located. Every time I go there, it never disappoints." Sophomore Tshaq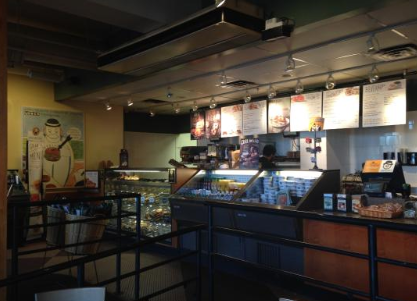 Einstein's Bros. Bagels
Einstein's locations near you:
728 N Western Ave, Lake Forest, IL 60045
185 Milwaukee Ave, Lincolnshire, IL 60069
1443 Peterson Rd, Libertyville, IL 60048
"I like Einstein's smoothies because they successfully stimulate my taste buds responsible for tasting sweet and smooth flavors. It is a perfect holy blend of smooth, savory, juicy, thick and oh so sweet." Junior Sam Mosbarger
"I love Einstein's strawberry-banana smoothies. I love the cool, refreshing taste. I love waking up at the Winebrenner's house, walking to Einstein's, getting a chocolate-chip bagel with strawberry cream cheese and a strawberry-banana smoothie. They do give some brain freezes, but their still super good." Sophomore Kaden Wilhelm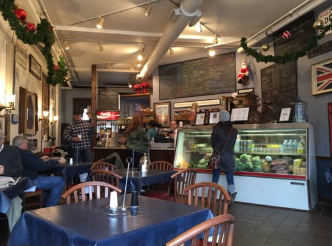 Bluffington's Cafe
113 E Scranton Ave, Lake Bluff, IL 60044
"The flavor doesn't overtake the texture. The texture is very good. It's not too cold or too thick. The flavor is just very good, as well. The atmosphere is super welcoming and very friendly. The service is always very quick, no matter how busy." Junior Luke Davis
"The flavor of the smoothie is just different. The raspberry smoothie is just totally different. It just hits different. It's so good. The lemon smoothie is also very good." Junior Wilson Irvin
"I like Bluffington's because their smoothies are not just water and milk. It has a lot of flavor. It's also relatively cheap for what you're getting. You're getting a good smoothie for a good price." Junior Charlie Valentincic
About the Writer
CC Carter, Staff Writer
CC Carter is a junior at Lake Forest High School who is an enthusiastic member of the tennis and soccer teams. Outside of school, she enjoys fashion, listening...