Katie Sowers To Break Records and Glass Ceilings In Super Bowl LIV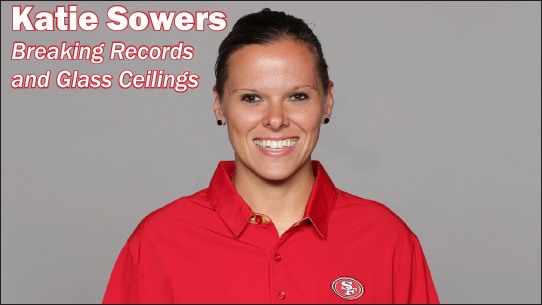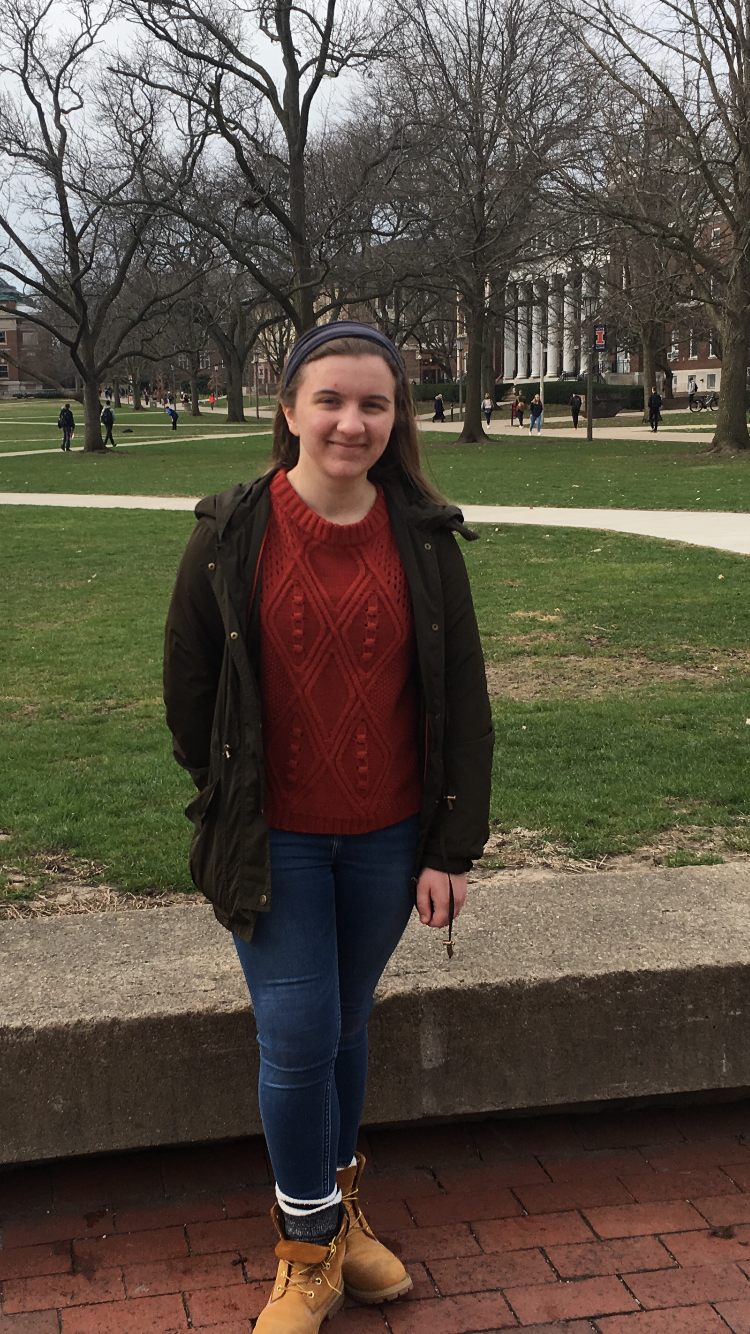 It's no surprise to many that the San Francisco 49ers are headed to the Super Bowl, but the name of their Offensive Assistant coach might be more of a shock – Katie Sowers.  She will be the first woman to coach in the Super Bowl, marking a monumental moment for women and athletes alike.
Sowers recently gained some attention in a Microsoft commercial, in which she read an excerpt from a letter from her childhood:
"I hope someday I will be on a real football team."  
Her dream certainly came true.
I am beyond excited to watch the Super Bowl this year – as I do every year – but this time it means even more.  When I see women trailblazing in the world of sports, I am beyond grateful.  To see women like myself represented with such poise and skill in the industry is indescribable.
In moments like these, we feel validated and recognized. 
As a kid, I relied on female sportscasters to see myself in this world – but now, girls can see not only sportscasters but coaches and players who are women.  Sowers is a significant part of this. The fact that young girls may grow up with this as the norm is incredibly exciting. 
Although she may have only recently gained attention, she has been in football her entire life. Before joining San Francisco's coaching staff 4 years ago, she worked with the Atlanta Falcons during training camp and was part of running practices and training drills. The current 49ers coach Kyle Shanahan was Offensive Coordinator for the Falcons at the time, so it is no surprise that he was delighted to bring Sowers on board after he was hired as the 49ers head coach.
Although she shouldn't need to prove herself more than any other coach, this further proves that she is respected and deserves her spot. She played for the US Women's National Football Team (yes, that exists!) and as well as in the Women's Football Alliance.  Sowers clearly has the experience and skill necessary for her position. 
Already an inspiration to young girls, Sowers is making an impact beyond the football field. A young fan wrote Sowers a letter describing how excited she was as a  young sports fan to see Sowers on the field. Sowers responded with an encouraging letter and a signed football card from her days in the WFA.
"
So many girls grow up hearing that football is just for boys, but with the help of  Sowers that could finally be changing."
Even a small gesture like a letter is incredibly valuable to a young girl like this. So many girls grow up hearing that football is just for boys, but with the help of  Sowers that could finally be changing. I know I would have loved to see Sowers on the field as a young kid and would have been incredibly inspired by her, and know she (and hopefully other female coaches who arise) will do so for many young girls. Perhaps one day, she will be the head coach and help to inspire a generation of girls who love football and actually get the opportunity to pursue it. 
Sowers is not the only women to break the glass ceiling in major professional sports recently. A member of the Giants Organization since 2014, she got her start as an intern and has certainly moved up the ladder. 
This month, the San Francisco Giants hired Alyssa Nayken as an assistant coach. Nayken will be the first woman to coach in the majors.
Women have been involved in the NHL All-Star weekend for 3 years now; the Elite 3 on 3, a 20-minute contest between stars of the bitter rivals U.S. and Canada's National Teams, debut as part of the Skills Competition. 
Becky Hammon has been an assistant coach for the San Antonio Spurs since 2014, and many other women have recently gained similar positions. 
Recently, Sarah Thomas became the first woman to officiate an NFL Playoff game. But that isn't the first record she has broken. She was the NFL's first female full-time ref, and the first woman to officiate a College Football bowl game.  
We are approaching a historical moment for women in sports. We are on the edge of more and more women entering a field from which they were excluded for so long. These women will not only elevate the game but help to inspire the next generation of women to enter the sports industry.
I cannot wait to see these women succeed. 
Super Bowl LIV kicks off on Sunday, Feb. 2 at 5:30 PM, and you can catch the inspiration Katie Sowers on the sidelines. 
About the Contributor
Kiera Burns, Staff Writer
Kiera Burns is a senior at LFHS. Her favorite subjects are English and Government. Outside of school, she is involved in theatre, choir, dance, TedX and...