In Da Club featuring TEDx
 TED-Ed Club with advisor Laura Grigg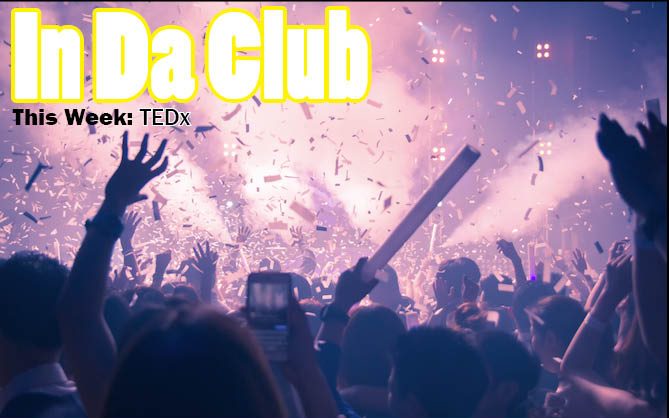 This is the first in our In Da Club series, an in-depth Q&A aimed at giving readers a look at one of the school's clubs. If would like your club involved, please send us an email at [email protected]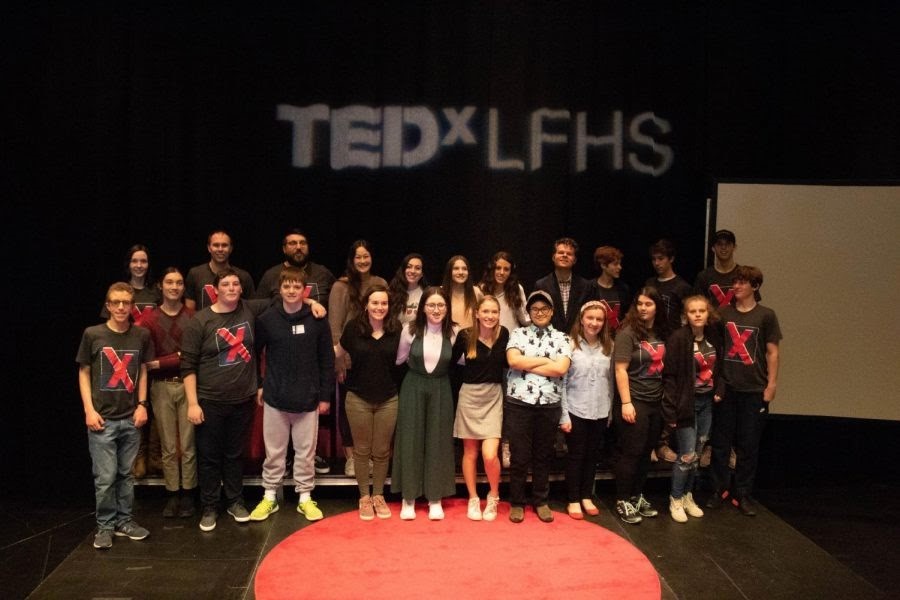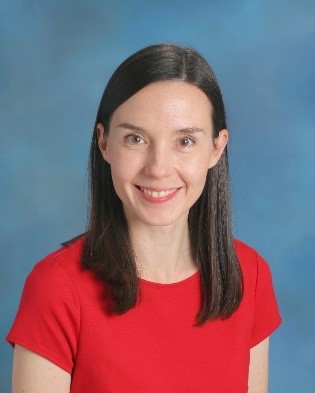 TED-Ed Club is most known for its annual TEDxLFHS event in the spring, yet there is a lot that you might not know about the work the club does to prepare. If you are interested in giving a talk on a topic you feel passionate about, apply here before Jan. 26.
How did you get involved with TED-Ed Club?
It was originally comprised of students who wanted to help promote the event as well as speak at it; it wasn't an official club until the next year when it was sponsored by Mr. Julliano and Mr. DeRosa. I helped organize the TEDxLFHS event with the team but became an official sponsor of TED-Ed Club when Mr. DeRosa stepped down.
When does TED-Ed Club meet? How has this year been so far?
It alternates Mondays after school in the EdTech studio. Overall, it has been a small yet consistent group, most of whom have been involved in the event in previous years. It is a really nice environment, and gets more exciting as the year goes on.
How would you describe this club to someone who hasn't heard about TED-Ed Club?
TED-Ed Club is a really relaxed environment and people have different reasons for joining based on how they want to be involved; some want to speak, while some want to help put the event on. Others are interested in having inquisitive conversations.
What are some common misconceptions about TedED Club?
That if you attend you need to give a talk, or that it is a public speaking club. It is much more of an idea club. The beginning of the year looks different from the end; we start off small and talk big picture, but as the event in the spring comes closer, the club grows to include the speakers and we get to work to put on a successful event.
Can you tell me a little bit about what happens in the meetings?
We spend time discussing interesting ideas, watching TED talks, and event planning. Everything is open for discussion. Once the speakers have been determined, the members are vital in providing speakers with feedback. Everyone is super encouraging and positive. The club really shines once we start working on the TEDxLFHS event in the Spring.
What are qualities that every member of the club should have?
I would say the students that are drawn to our club and stay involved enjoy discussion and big ideas. They are good listeners and feedback providers, and they want to be part of putting on an event that has an impact on the students, staff, and community around us. They are inquisitive and critical thinkers with multiple perspectives, and every student involved is very thoughtful.
Who has been an MVP in TedED this year?
We have a dedicated small crew that helps make the event better every time we meet. If I had to name an MVP, I'd give it to Ian Jackson for his stellar 100% attendance rate. All of our core members contribute a lot to the environment and make the club what it is.
If you could give a Ted Talk, what would it be on? Why?
If I had to give a talk, it would have something to do with food because that is my passion. I am not sure what the angle would be, but it would definitely be about food. You go with what you're passionate about.
If your club was an animal, what animal do you think it would be?
The members collaborated to decide on TED-Ed's mascot being an explorer chameleon with a flashlight. Mrs. Grigg and Mr. Juliano think of it more as Mr. Juliano's dog, Nutmeg, explaining that the members are "curious, reliable, and really great collaborators."
About the Writer
Caroline Zeeman, Editor
LFHS Senior Caroline Zeeman is heavily involved in her school community. She is active in New Media as both a student and a TA, works as president of Student...